The Tastemakers | Today's Media Mavericks is a candid panel discussion with today's powerful decision-makers in screen-based industries, in Canada and abroad. Our esteemed guests detail their ascent to their current positions, the challenges they faced, and how they acknowledged various stakeholders along the way. What does it mean to be a tastemaker on the international stage? We will take cue from the history of filmmaking, and look to where the industry is going, and how we can learn from each other to stay relevant, and successful in this changing industry. They will provide relatable advice on how one can develop their business acumen and creative instincts, as well as defining the attributes that drive successful business practices in the media sector today.
Moderator:
Beth Janson, Chief Executive Officer, The Academy of Canadian Cinema & Television
Beth has over 20 years' experience in the cultural sector. A native of Montreal, Beth graduated from York University, and then moved to NYC where she lived for 18 years before returning to Canada. From 2009 to 2015 she served as executive director of Tribeca Film Institute. She joined Tribeca in 2003 and was the creative force behind its development.  Prior to TFI, she worked at HBO Documentary Films, and as programming director of the Newport International Film Festival. She started her career at The Public Theater and as an assistant to actor Liev Schrieber.
Guests: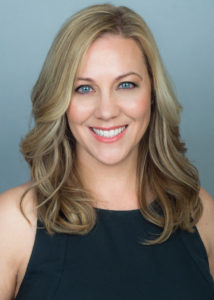 Jenn Kuzmyk Executive Director, Banff World Media Festival
As Executive Director of the Banff World Media Festival, Jenn oversees all aspects of the international event.  Now in its 40th year, BANFF is recognized globally as a one of the most important markets for creatives and executives working in the media industry with a focus on the development, production, distribution and monetization of screen-based content. With delegates from over 25 countries in attendance annually, BANFF is one of the most effective marketplaces for co-production and co-venture partners.
Jenn is also course director of a 4th year course at York University entitled The Business of Film, Television and Digital Media.  Previously as Director of International Distribution at Proper Rights, she specialized in finished program and format sales to broadcasters around the world. She also led the company's OTT and digital distribution strategy as well as seeking out third party acquisitions.  Jenn worked closely with independent producers on presales, co-productions, financing and advising on projects for the international market.
As VP, Development at Cream Productions from 2008-2013, she created, developed and co executive produced television series for top channels worldwide. Select projects greenlit under her guidance include: Emmy nominated series Wild Things with Dominic Monaghan (OLN, BBC Worldwide, Travel US), international TV format Know-It-All (Discovery), Treasure Trader for History Television, and Breathing Fire: Battle of the Somme (History Television, Channel 4).
Prior to joining Cream, Jenn spent a decade as Canadian Bureau Chief and an Editor for C21Media.net, a leading UK-based trade publisher focused on the global business of television and digital media content. She launched and edited C21′s Factual Week, an online news and analysis source concerning the world of documentary and factual programming.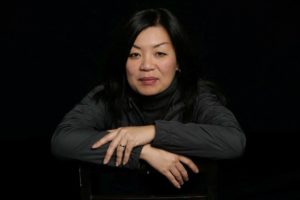 Anita Lee, Executive Producer, National Film Board of Canada
Anita Lee is Executive Producer and Head of Studio in Toronto for the National Film Board of Canada (NFB). She is a multi-award-winning producer and founder of the Toronto Reel Asian International Film Festival.  Lee is a member of the Academy of Motion Picture Arts and Sciences.  From 2005 to the present, Lee produced some of the most critically acclaimed works in recent NFB history, including Sarah Polley's Stories We Tell, named Best Documentary Feature by the Los Angeles Film Critics Association, New York Film Critics Circle, the Canadian Screen Awards, as well as Best Canadian Film by the Toronto Film Critics Association.  Recent films include: What is Democracy (TIFF 2018, theatrical release at IFC Center); What Walaa Wants (Berlin, Hot Docs 2018 Jury Prize Best Canadian Feature Documentary, TIFF Top Ten Film, CSA nominee for Best Feature Length Documentary); Unarmed Verses (Hot Docs 2017 Best Canadian Feature Documentary, TIFF Top Ten, CSA nomination for Best Feature Documentary); A Better Man (Hot Docs 2017, Doc NYC 2017); Draw Me Close (Tribeca, Venice 2017); The Space We Hold (Peabody-Facebook Future of Media Award and CSA Best Original Interactive 2018). Lee also established NFB's Creative Non-Fiction Immersive Lab in Toronto which collaborated with the CFC and Ford Foundation on the Open Immersion VR residency Lab and the NFB/NT Creative Doc VR Lab with National Theatre (UK), in 2016.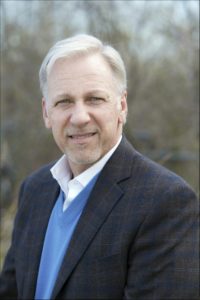 Emanuele 'Manny' Danelon, Producer
Manny Danelon is a veteran in the film and television industry having worked as a 2nd unit Director, Production Manager, Producer and Line Producer on numerous series, feature films, television movies, documentary series and television specials. He recently produced the television series Private Eyes, Cracked and the 2nd Season of KIng. Today, Manny is Producing the fourth season of the TV series The Expanse, after making the third season a hit with the fans. He plans to contribute even more to the success of show while working towards the pick-up of the 5th Season under the Amazon Prime banner!
Danelon has also worked on the feature films Saving God, Closing the Ring, K-19 The Widowmaker and A Christmas Horror Story.
He has been active with the Directors Guild of Canada for over thirty years. In 2016, Manny was honored with The Don Haldane Distinguished Service Award and is very proud of his achievements on behalf of the DGC.