Academy Talks events are designed for film, television, and digital media professionals looking to engage with contemporary creatives and ideas and are open to participation by individuals with a range of experience. Events are open to the public and available digitally from anywhere, with tickets available for purchase online.
They are free for all Academy members.
Current Academy Talk Series
.
Academy Talks: FRAMING THE FUTURE
Presented by MBS Canada
The film, television, and digital media industries are resilient, adaptive, and ready for positive environmental change. Framing the Future, presented by MBSE Canada, looks to the creatives who are leveraging existing solutions and leading sustainable innovation through changes big and small. Join us to discuss our industry's long and short term environmental priorities, how all departments and experience levels can get involved, and just how rewarding sustainable change can be.
Academy Talks: Ways & Means
Presented by the City of Toronto
You've got a great script, a killer cast, and a visionary director. Ways & Means will look at budgeting, funding, tax credits, and all the other considerations that go into getting your project made from pre to post-production
Academy Talks: CLOSE-UP
Presented by Telefilm Canada
Close-Up features in-depth conversation with the creatives behind Canadian classics and future favourites. Close-Up profiles the Canadian talent who are capturing audiences, the platforms and companies who are innovating to stay ahead of the curve, and the strategies which industry leaders are using to engage new markets and succeed today.
Academy Talks: IN THE ROOM
Presented by BOAT ROCKER MEDIA
In the Room, presented by Boat Rocker Media, will put you in the (sometimes virtual) room with high level development and production executives across all genres and platforms. This series of conversations will feature in-depth discussions on business strategies for film, television, and digital media creators of all experience levels, including tips and tricks to sell your work locally and internationally, business and legal strategies, and where executives are taking risks and innovating to stay ahead of the curve.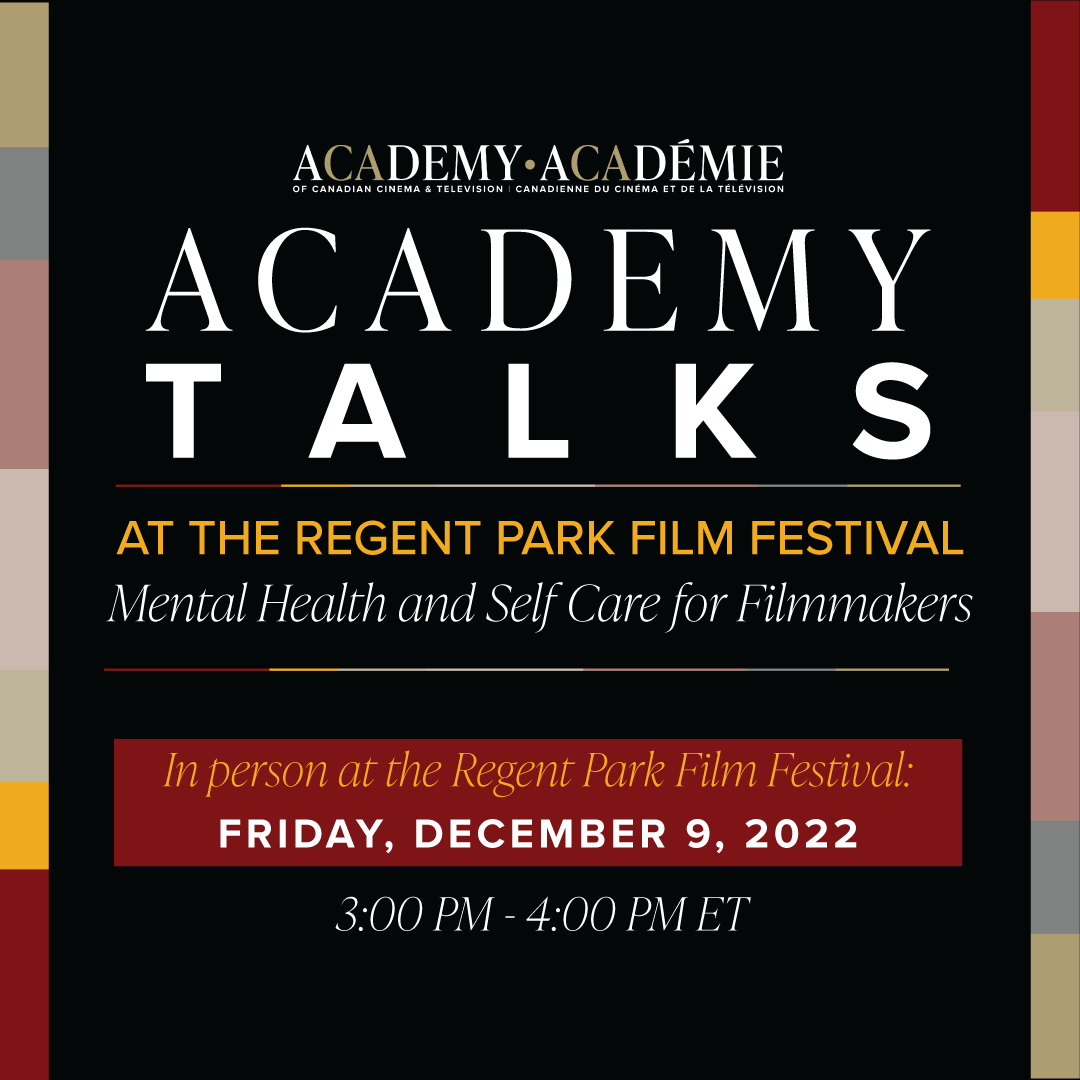 Academy events
In this industry session, our panel will discuss mental health resources and self-care in the workplace, for productions with big and small budgets. What are some systemic changes needed to foster a healthy on-set environment for cast and crew? What are new resources developing and available to filmmakers to prioritize mental health, especially when working with difficult content? Hear from filmmakers and some new on-set roles advocating for this support.
December 09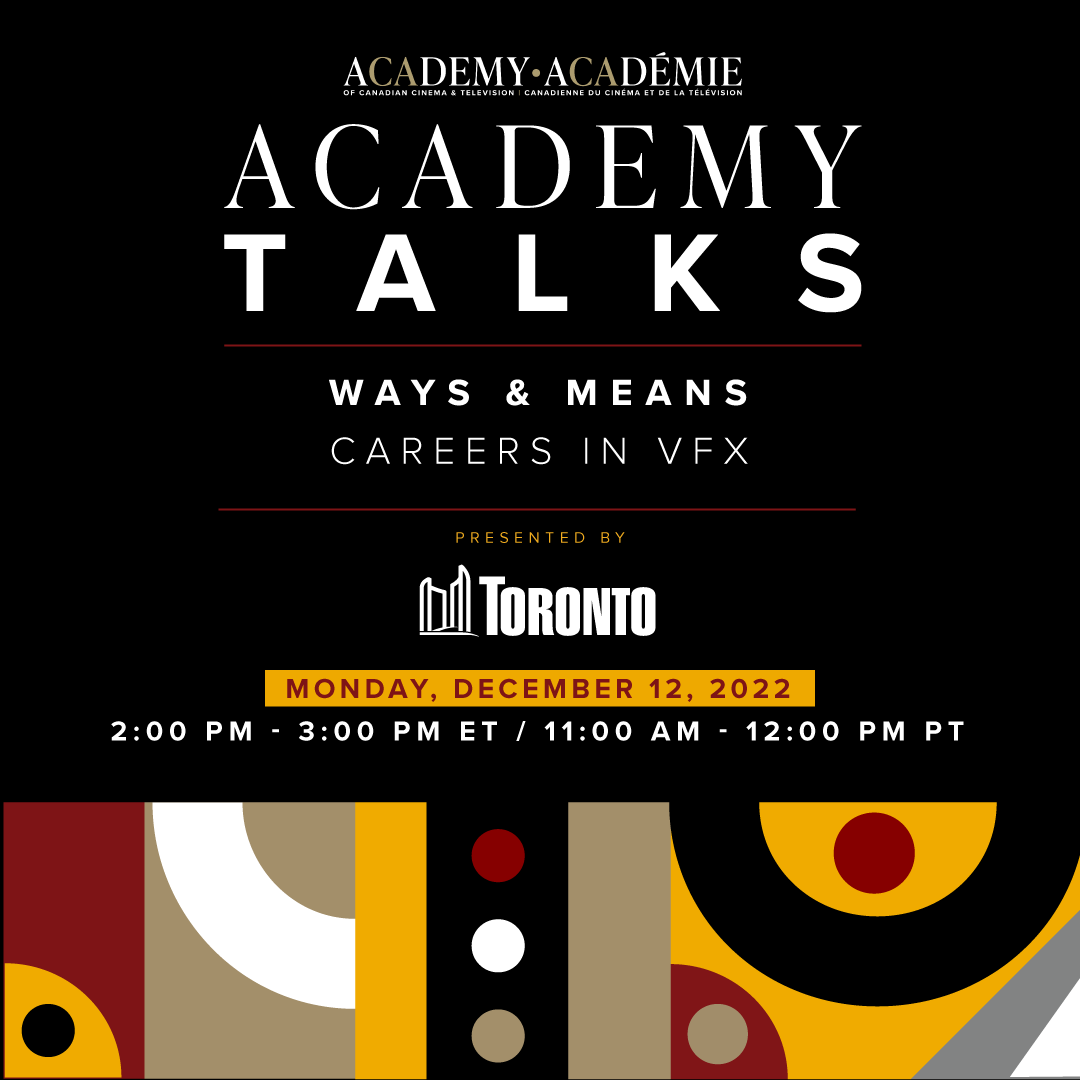 Academy events
This Academy Talks: Ways & Means session, presented by the City of Toronto, explores the VFX industry in Toronto: what roles are most needed and what the best path to get there is. This session is aimed towards current, future, and prospective VFX students, and recent graduates or emerging creatives looking to make connections and further their careers.
December 12
Watch our past Academy Talks.
Have a suggestion for a topic you'd like to see featured? Get in touch with us at