Academy Talks events are designed for film, television, and digital media professionals looking to engage with contemporary creatives and ideas and are open to participation by individuals with a range of experience. Events are open to the public and available digitally from anywhere, with tickets available for purchase online.
They are free for all Academy members.
Current Academy Talk Series
.
Academy Talks: The Audience
Presented by Ontario Creates
The Audience is a series of conversations and case studies dedicated to getting your work seen and understanding who sees it. Guests will discuss different aspects of marketing and distribution across all platforms.
Academy Talks: In the Room
Presented by Boat Rocker
In the Room will put you in the room with high level development executives across all genres and platforms. This series of conversations will provide strategies to sell your work locally and internationally, including tips and tricks for pitching to production companies, broadcasters, and distributors, and advice to determine which platform your work is best suited for.
Academy Talks: Ways & Means
Presented by City of Toronto
You've got a great script, killer cast and a visionary director. Ways & Means will look at budgeting, funding, tax-credits, and all the other considerations that go into getting your project made from pre to post-production.
Academy Talks: Director's Cut
Presented by the Directors Guild of Canada in Ontario
Director's Cut features intimate conversations with some of today's leading directors. Conversations will explore the high and low points of their careers, relationships and strategies for working with other key creatives on set, and more.
Watch our past Academy Talks.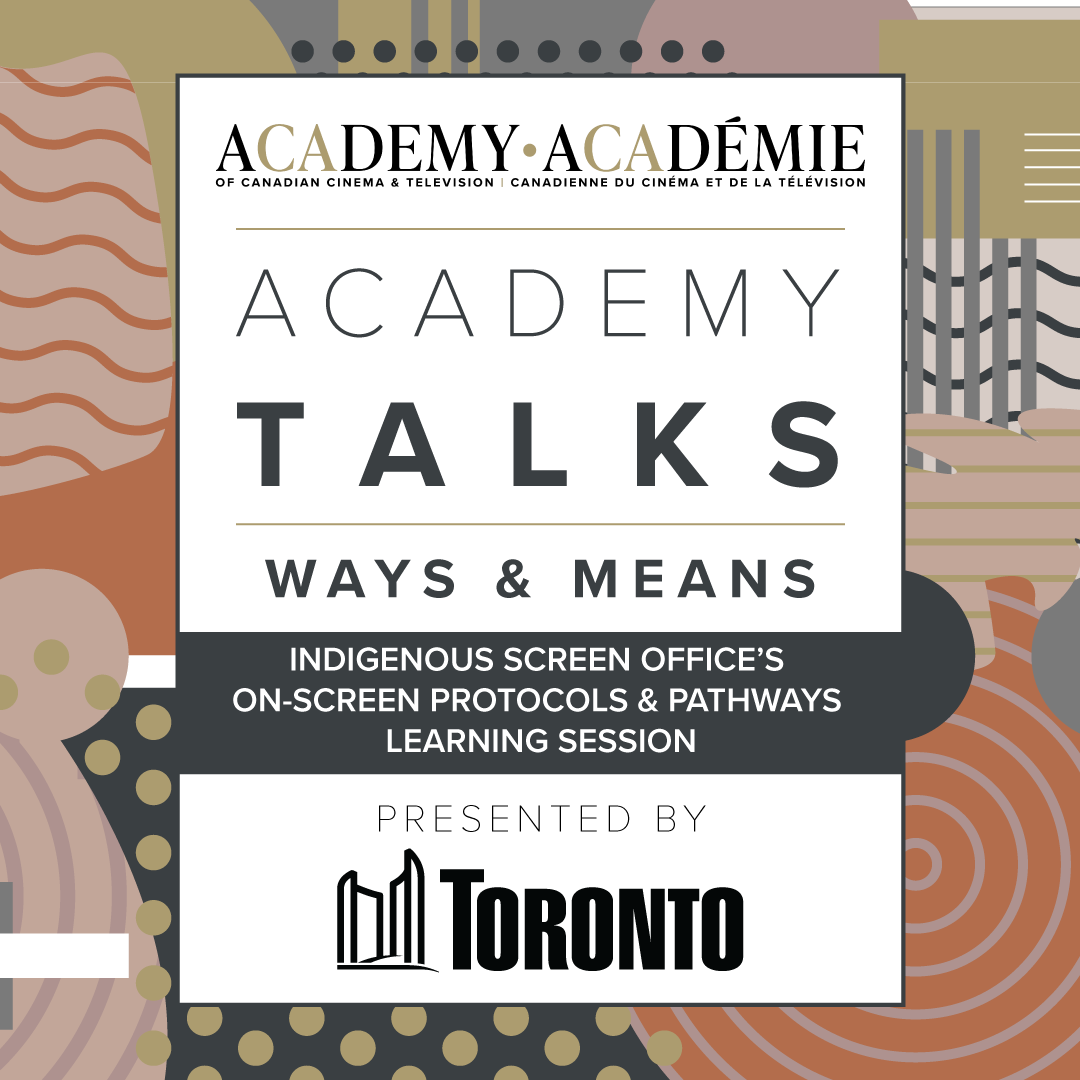 Academy events
Presented by City of Toronto
In this Ways & Means conversation, Indigenous Governance Consultant Marcia Nickerson joins us for a conversation about the Indigenous Screen Office's On-Screen Protocols & Pathways document. This session will provide additional information about what is currently being developed since the publication of the guide, the Canadian Screen Awards' new Narrative Sovereignty rule, and will answer questions from members to help provide specific tools and resources to engage with these protocols on your own productions. 
February 22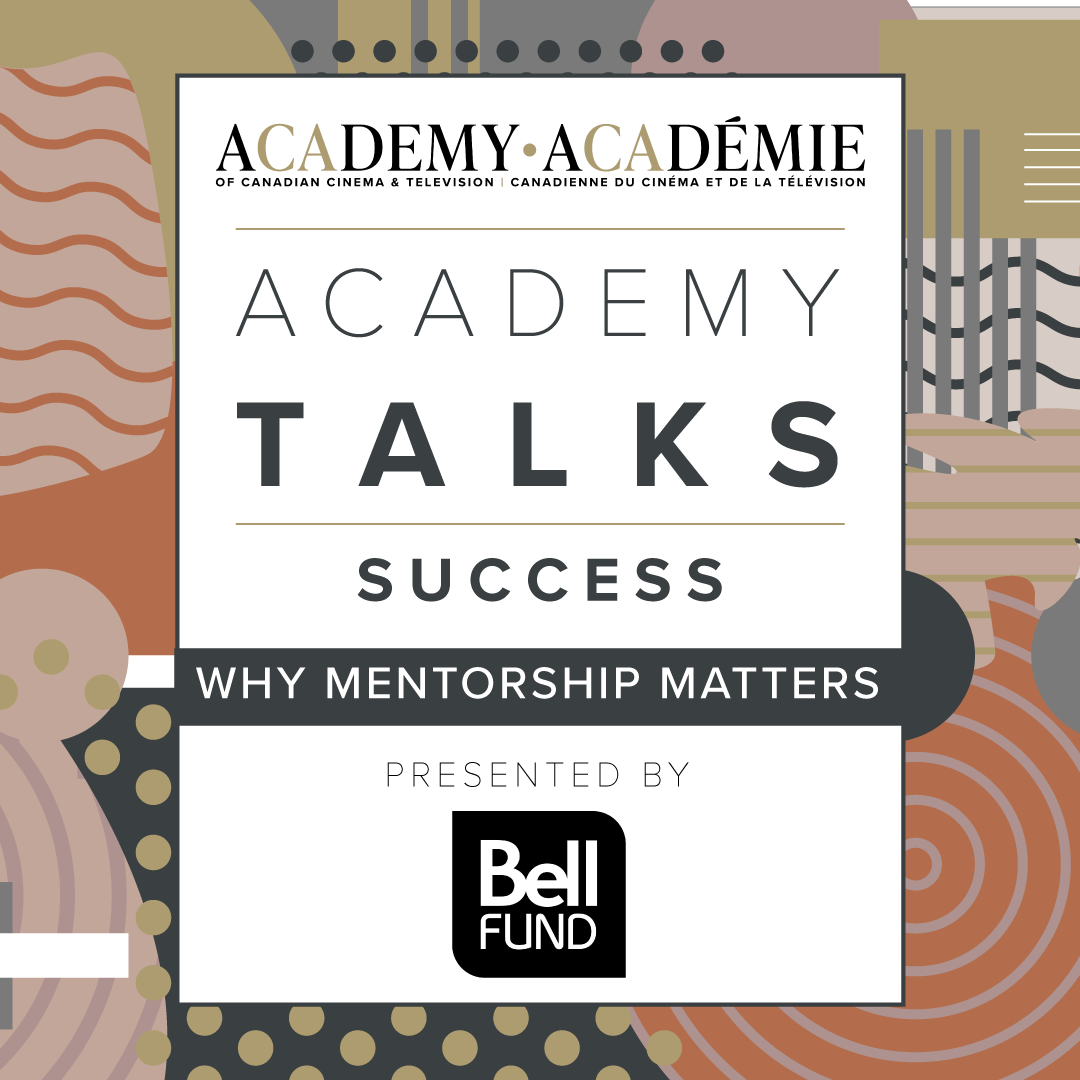 Academy events
Presented by the Bell Fund and with the support of the Emerging Lens Cultural Film Festival.
This edition of Academy Talks gathers emerging and established filmmakers to discuss mentorship: those who have helped boost their careers, how they prioritize nurturing new talent, and how industry development affects and encourages success.
December 01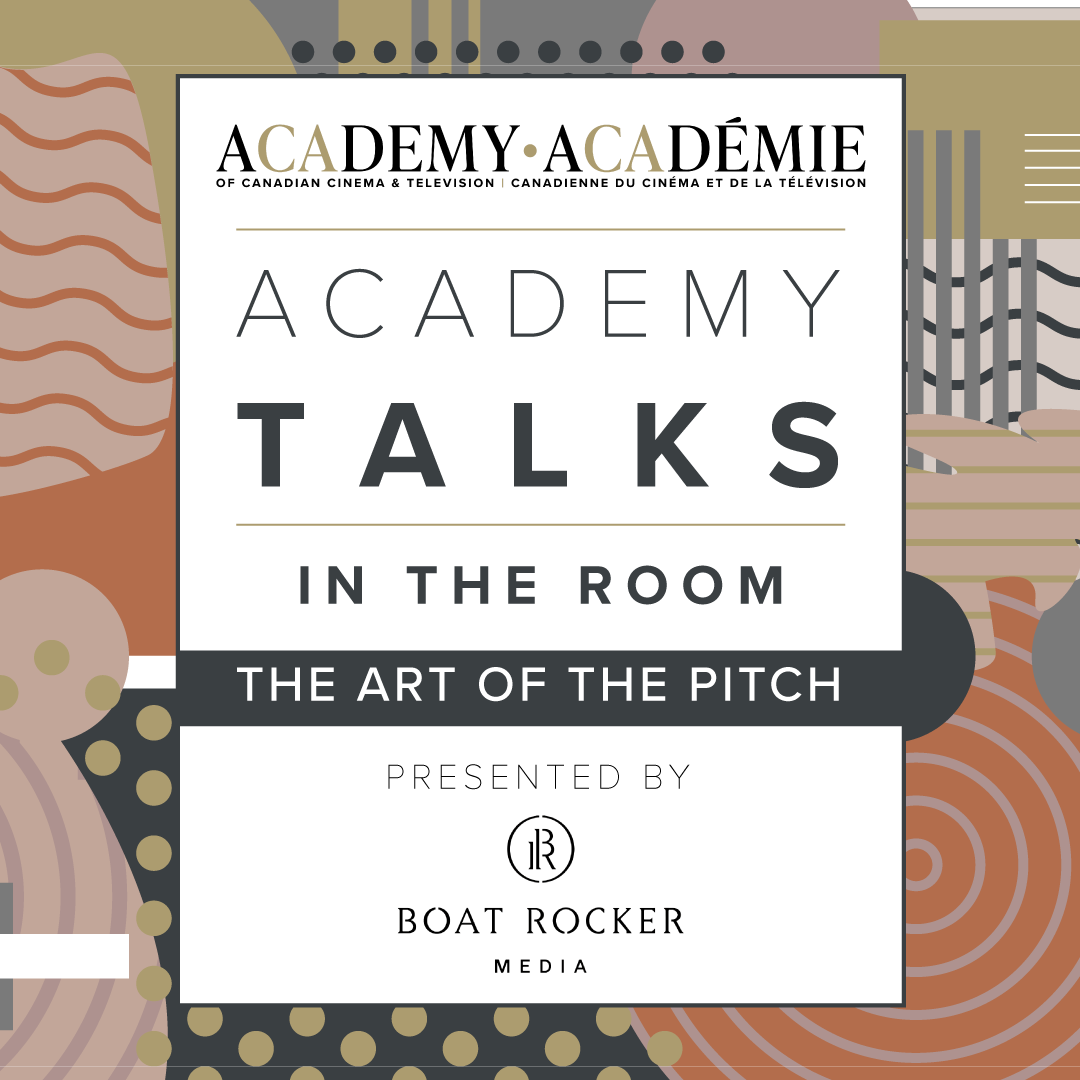 Academy events
Presented by Boat Rocker Media, and in partnership with Regent Park Film Festival
Join us at our next Academy Talks: In the Room session at the Regent Park Film Festival (November 26-29, 2020). Our panel of filmmakers will offer advice on how to refine your story and create solid conflict and intrigue in your pitch, what makes a good pitch stand out among many, and advice on how to make the strongest case for funding and resources available.
November 26
Have a suggestion for a topic you'd like to see featured? Get in touch with us at