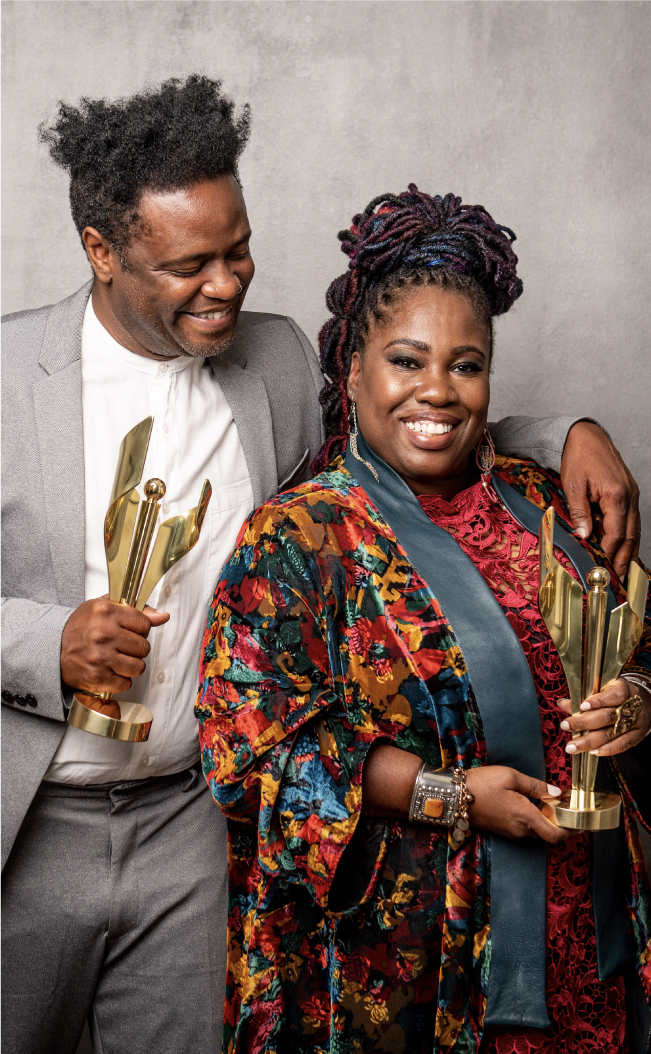 The Canadian Academy is a non-profit, charitable cultural organization, dedicated to the support and celebration of Canada's screen industries. Each year, it brings these industries together in the country's largest celebration of on-screen storytelling: the Canadian Screen Awards. Presented over the course of a one-week event series that welcomes over 7,000 guests from across the country, the Awards are a benchmark of the country's cultural events calendar and have evolved throughout their 40+ years of history to honour the work of talent on diverse platforms and across mediums of film, television, and digital media.
There is, however, much more to the Canadian Academy than its annual presentation of the Canadian Screen Awards. We are a year-round marketing platform for the best in Canadian content, and a significant contributor to the talent pipeline of this country, distributing upwards of $400,000 directly to creators, annually. Year-round, we operate several programming series' aimed at skills-training and network-building, all at no cost to our membership. In addition to our member events, granting programs, and endowed awards, the Canadian Academy has built an expansive roster of developmental programming to support creators from under-represented groups. With a strong commitment to equity and inclusion, we approach all existing and future initiatives with a commitment to open doors, remove barriers, and invest in the diversity required to create lasting change within our industry.
The Canadian Academy's work continues to expand in line with the innovation taking place in the screen industries. As a charity, we rely on the generous support of our partners and donors to continue the work of championing homegrown excellence and providing tangible support to our membership. Whether through partnership in a particular event or initiative, or through a charitable donation of any amount, we invite you to join the Canadian Academy in our efforts to engage the public in a celebration of Canadian stories, and to ensure the continued success of our Canadian creators.