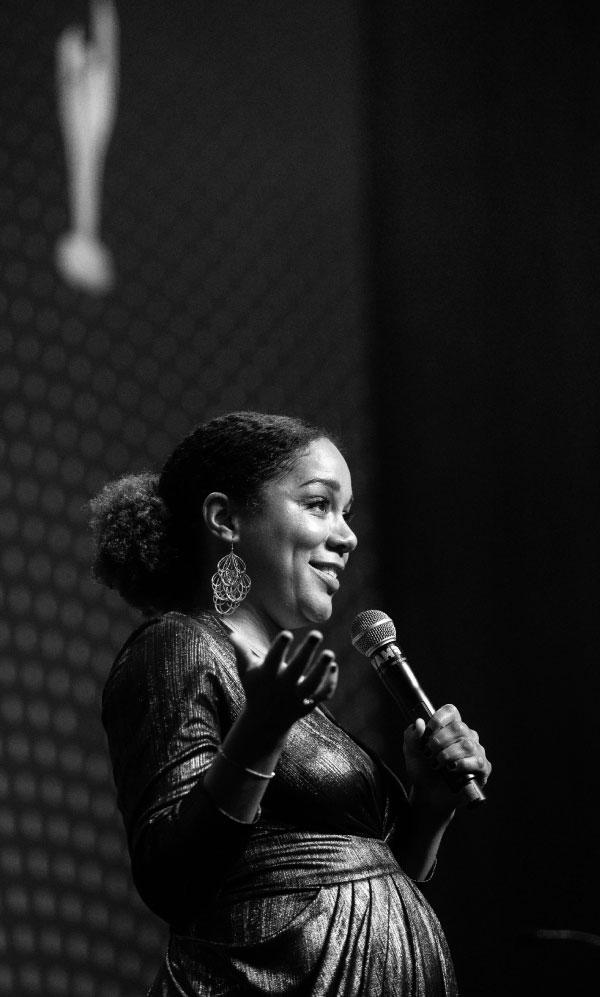 Academy Membership.
The Canadian Academy is a year-round platform for excellence in Canadian television, film, and digital media, which culminates in Canadian Screen Week each spring. Membership is an opportunity to join a vibrant community of your peers and celebrate excellence in our industry.
Academy members are responsible for voting for and determining the nominees and winners of the Canadian Screen Awards and Les Prix Gemeaux, and eligible members are able to screen nominated films, television shows, and digital projects during the voting period in order to cast their vote.
Members also receive free access to networking opportunities and professional development such as year-round Academy Talks and Academy Screens events, as well as numerous other benefits and discounts.
Who can become an Academy member?
The Canadian Academy offers several types of memberships to accommodate many individuals. All memberships are individual and non-transferable.
Over 90% of our members hold voting memberships with the Academy. Eligibility for voting membership is determined by the number of professional credits an individual holds in the division to which they are applying.
International
Voting Membership
Offered to members residing outside of Canada
$100.00
+Applicable Taxes
Under 30
Voting Membership
Offered to voting members under 30 years of age.
*Proof of age must be provided when signing up*
Not yet eligible for a voting membership? A non-voting membership is designed for emerging career professionals and students interested in joining the Academy's community and taking advantage of the professional development and networking opportunities throughout the year. Non-voting memberships are offered in two types:
Give someone the gift of Membership
.
Starting as low as
$45.00
annually
.
Do you know an aspiring filmmaker or actor looking to learn about the industry in Canada? Know a student who would benefit from networking with top professionals in the industry? Consider giving the gift of membership to the Canadian Academy.
An Equity and Inclusion Fund has been established to ensure that cost is not a barrier for any under-represented industry professional to fully participate in Canadian Academy events. The intention of this fund is to provide need-based assistance for membership fees to anyone who may require it, however 80% of the funds are set aside specifically for applicants who identify as Black, Indigenous, a person of colour, a person with a disability, or those who are members of the LGBTQ+ community.
Code of Conduct
.
Canadian Academy members, nominees, jurors, and committee members agree to our Code of Conduct and recognize the right of every individual to safety, dignity, and respect in a professional environment.