(Friday, May 14 — 12:00 PM – 1:00 PM ET / 9:00 AM – 10:00 AM PT)
In this discussion, our panel offers ethical and sustainable practices to exercise circular waste management and recycling within production design, set building, and hair & make-up.
This practical discussion will examine best practices for implementing the sustainability checklist, including destruction, dismantling, and reuse of materials after a shoot and how you can design with materials in mind, while still maintaining the vibrant look and feel of your production.
GUESTS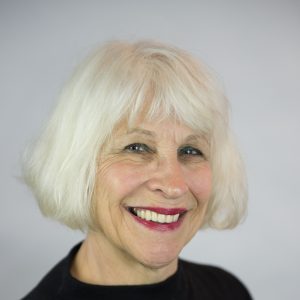 Astra Burka | Architect, Production Designer & Filmmaker
Astra Burka is an Architect/Production Designer and Filmmaker. She is passionate about Circular Economy solutions in Film and Architecture. She is a member of the DGC National Sustainable Climate Action Committee. Recently, Astra organized an Art Department Sustainable Climate Action Working Group for DGC Ontario. Astra is happy to be part of the solution.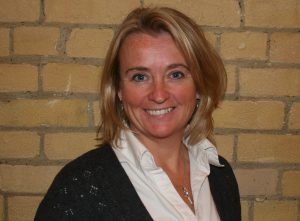 Jo-Anne St. Godard | Executive Director, Circular Innovation Council
Jo-Anne St. Godard has served as Executive Director of Circular Innovation Council (formerly Recycling Council of Ontario) since 2001. Her expertise focuses on the development of policies, programs, and practices that advance the circular economy, and drive positive environmental, economic, and social outcomes with market-based instruments. In doing so, Ms. St. Godard harnesses unique opportunities to facilitate relationships throughout supply and value chains that transition environmental obligations and interests into opportunities.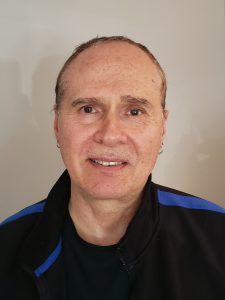 Joe Madziak | Construction Coordinator
I have been a construction coordinator in the TV and film industry for over 30 years. It seems every set, every episode, is about overcoming challenges. So, I am confident that, as an industry, we can face the challenge of making it a greener industry.
Sage Paul | Designer
Sage Paul is a designer and the Artistic Director for Indigenous Fashion Week Toronto. She is Denesuline, born and raised in Toronto, and a member of English River First Nation. Sage has been recognized as a leader in Indigenous fashion by many organizations and media.
MODERATOR
Aliya Jasmine | TV Host/Producer & Environmental Journalist (MA, FRCGS)
Aliya Jasmine is an award-winning television host, producer, and environmental journalist (M.A.) You can currently watch her on various platforms for NBC News in Los Angeles. She is also the co-founder of the environmentally focused creative think tank, Lili Media & Design Lab.
She was previously anchor of MTV News in Canada, for over a decade, where she interviewed celebs including Tom Cruise, Kanye West, and Adele. Among the many shows she helped develop at MTV Canada, MTV IMPACT was a show for millennials about social and environmental issues that sent her on assignment around the world, and set the path for her career: from South Sudan after a civil war, to the heart of British Columbia's Great Bear Rainforest to see first-hand the potential impacts of a proposed oil pipeline. She returned to the rainforest multiple times for various productions, and became of the World Wildlife Fund's "Canadians for the Great Bear." As a field reporter for Discovery Channel she was on the ground in Haiti after the 2010 earthquake. Her many assignments for NBC in Los Angeles include a short documentary for NBC's digital and social platforms about a wildlife corridor (slated to be the biggest in the world) to save the region's almost extinct mountain lion population, and reporting on California's wildfires, which recently earned her a nomination form the LA Press Club.
"AJ" is bilingual in French & English. She holds a Bachelor of Communications degree from the University of Ottawa, a Social Media & Digital Marketing Certification from Harvard University, and a Master's Degree in Environmental Journalism from the University of Southern California. In 2019 she joined the Board of Directors for The Nature Conservancy's Canadian chapter, Nature United.
More panelists to come!
This session is free for members of the Canadian Academy, CMPA, and DGC Ontario. Tickets are available for purchase for non-members.