(Friday, May 14 — 3:30 PM – 4:30 PM ET / 12:30 PM – 1:30 PM PT)
A new visual effects and gaming technology, virtual production empowers cast and crew to be transported digitally to far-off locations. With new studios in Toronto, Vancouver, and Montreal, this technology allows filmmakers to visualize virtual effects in real time and encourages quick collaboration between departments on set. Our panel delves into how to prepare for a virtual production, its uses and opportunities while filming with COVID protocols in place, and how Canadian filmmakers can attain relevant training and access to the technology when visualizing their productions.
GUESTS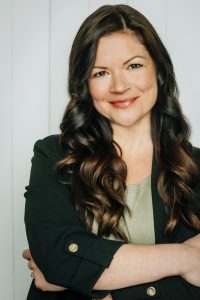 Amber Orchard | Producer
Amber Orchard started her producing career at age nine on the school playground and has been seeking reasons to entertain and celebrate ever since.  Amber is the Association Coordinator for the Motion Picture Industry Association of BC and has 25+ years of experience in producing events. In 2020, she brought her production and organizing skills to the set of KGP's Murphy's Law (CBC) as the production manager, as well as co-producing and production managing the CSA nominated Season 2 of NarcoLeap. Most recently, Amber found herself working in the virtual production space, producing a two-day shoot for the Directors Guild of Canada in BC that involved coordinating eight short films followed by an industry PSA that launched during BC's Creative Industries Week 2021.  She is busily working on a number of projects as a Development Producer with KGP Films.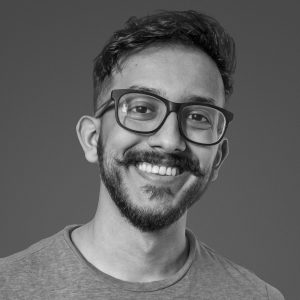 Asad Manzoor | Virtual Production Art Director
Asad grew up in Ontario, Canada, where he went to York U / Sheridan College to study design. After posting his personal VFX projects on Reddit regularly, Asad's work caught traction in the community — he soon left his program to dive straight into the VFX industry with Pixomondo.
Since then, Asad's worked on titles like The Mandalorian, Star Trek: Discovery, and co-developed Pixomondo's Virtual Production division, with a sprinkle of game-development on occasion.
Currently, Asad is developing content for Pixomondo's Virtual Production LED stage, with the goal of squeezing feature-quality imagery out of Unreal Engine.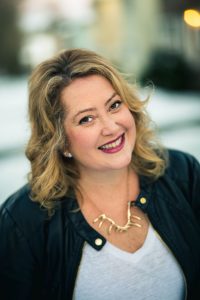 Erin Mussolum | Producer
Erin has been actively working in the film and television industry for over 20 years – from running her own award-winning documentary production company to producing, writing and developing for many of the top television and radio companies in Vancouver. Her work has been seen on national outlets such as CBC, Bravo!, CTV, Vision TV, Global, Knowledge Network, Corus and PBS. She is currently the Co-Executive Director of Vancouver's award-winning film program Crazy8s, President of Chickadee Creative, a marketing and communications company specializing in film and television industry, and recently produced a documentary for CBC called Nude To Me.
Josh Kerekes | Virtual Production Supervisor
Josh Kerekes is a Virtual Production Supervisor at Pixomondo. He has a passion for emerging technology, long background in research and development for Virtual Production and most recently was the project lead for Pixomondo's flagship LED Stage in Toronto.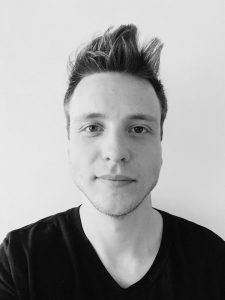 Nathaniel Larouche | VFX Supervisor
Nathaniel is a visual effects supervisor specializing in experimental work flows that allow his team to push through creative boundaries and increase interaction between the physical and digital world.
His most recent projects include HBO's Watchmen, Marvel's WandaVision and Netflix's Shadow and Bone.
Nathaniel is now supervising the creation of virtual environments for Star Trek's Discovery and Strange New Worlds series. Working on PXO's virtual production stage in Toronto, this real-life MacGyver is developing new ways of running the franchise's complex scenes in real time with the end goal of capturing final shots in camera.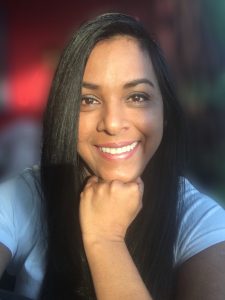 Shenaz Baksh | Screen Industry Training Lead, SIRT
Shenaz Baksh has a career spanning over two decades in film and television production, media arts education and community development in Canada and Guyana. As SIRT's Training Centre Lead, and the Education and Outreach Coordinator at the Liaison of Independent Filmmakers of Toronto (LIFT), she develops and implements 200+ film, digital and interactive media related workshops, courses and community projects that impact approximately 1000 local and international content creators annually. Over the years her expertise in media arts education has contributed significantly to organizational development, program design, industry training, mentorships, stakeholder engagement and revenue growth.
MODERATOR
Takara Small | CBC Host
Takara Small is a Toronto-based multimedia content creator and entrepreneur.
She is the technology columnist for CBC's Metro Morning (Canada's #1 morning radio show), contributor to Canada Tonight With Ginella Massa (a primetime nightly news show) and on-air technology expert for ETalk, an award-winning TV series that celebrates home-grown talent and international stars.
She was previously the contributing editor for Fortune magazine and her work has appeared in numerous publications and programs, which include BBC Radio, Toronto Star, Refinery29 Canada, Refinery29 U.S., Metro News Canada, Chatelaine, Mic, and more.
Last year she was named one of the 100 Most Powerful Women in Canada this year, chosen as one of the few leaders in the world selected for the Young Leaders of America Initiative fellow, which selects emerging leaders and social entrepreneurs from around the world to study and learn from U.S.-based experts across America.
This session is free for members of the Canadian Academy, CMPA, and DGC Ontario. Tickets are available for purchase for non-members.