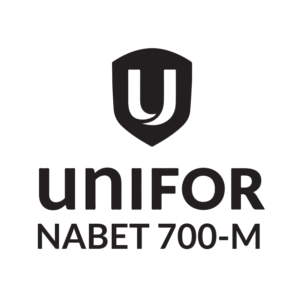 Spotlight on Growth | The GTA's Booming Film / TV Industry is a discourse confronting how the Greater Toronto Area (GTA)'s international recognition as a desirable production hub continues to grow. From Toronto's Port Lands redevelopment project, to new purpose-built studios, and the stellar reputation of the highly skilled crews, we question: is this a bubble that's about to burst? Hear from industry leaders, and union chiefs about how they will address supply and demand, the continued advancement of our specialized workforce, and why the projected expansions will work to keep attracting more production opportunities.
Moderator: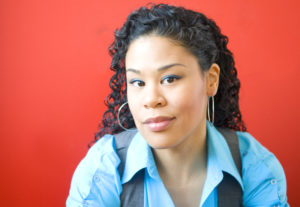 Nicole Stamp, Performer, Host, Writer

Nicole is a television host, actor, director, and writer. Her specialty is simultaneously directing and hosting, a dual role she has filled on "Inside Between", the CityTV aftershow for the Netflix drama "Between"; as well as "AllianceLive" for Alliance films, and "The SPACE" for TVOntario, which won 2 Gemini Awards among 6 nominations during Nicole's time on the show. She has also hosted 6 seasons of the classic academic gameshow "Reach For The Top", and interviewed major talent for TIFF. Nicole's screen acting credits include roles on "The Handmaid's Tale" for Hulu, "In Contempt" for BET, and "Carmilla", a Canadian Screen Award-winning webseries and movie with over 70 million views on YouTube. Nicole has voiced characters in 20+ cartoons, including titles for Nickelodeon, Jim Henson Company, CBC, Cartoon Network, and Disney XD, as well as several voice and performance-capture roles for Ubisoft. Onstage, Nicole improvised with the Second City's Canadian National Touring Company for 2 seasons, and received critical acclaim for her solo show, "Better Parts", a jazz-infused stand-up act, which toured to sold-out houses in three countries and which the Globe and Mail called "intoxicatingly written and joyously performed". As a writer, Nicole has written the educational kids' series "The Incredible Adventures of EnviroGirl" for TVOntario, and her essay, "What Decent Men Can Do After #MeToo" was shared over 70 thousand times on Facebook, then commissioned by CNN, where it ranked among CNN.com's top articles of the year. Nicole set a Guinness World Record by playing dodgeball for 36 hours without sleeping- an accomplishment she does not recommend.
You can follow her on Twitter @NicoleStamp, and on Instagram @StampNicole.
Guests: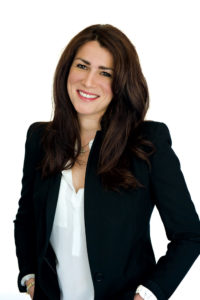 Magali Simard, Film Sector Development Officer, City of Toronto
Magali Simard is the Film Sector Development Officer for the City of Toronto where she leads, develops, and ensures effective delivery of economic development programs and activities to enhance the local and international competitiveness of Toronto's Film and Screen Entertainment sector and to further enhance the industry's footprint in Canada and abroad. Prior to joining the City, Magali was a curator and the senior manager of theatrical programming at the Toronto International Film Festival (TIFF). She is often featured as a cultural leader in Canada, having been profiled by Elle, The Toronto Star, The Globe and Mail and La Presse.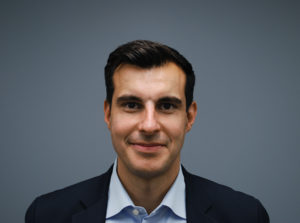 Jonathan Ahee, President, NABET 700-M UNIFOR
Jonathan Ahee has been the President of NABET 700-M UNIFOR since 2004. NABET 700-M UNIFOR represents Ontario film, television, and new media technicians who have serviced domestic and international productions for over forty-five (45) years.
As President, Jonathan is responsible for the overall operations of NABET 700-M UNIFOR including the negotiation, application and interpretation of numerous collective bargaining agreements and the employment interests of all technicians in the local's jurisdiction, which represents in excess of $500 million in production volume and $70 million in wages annually.
He was most recently Co-chair for the Toronto Film, Television and Digital Media Board for the 2014-2018 term, advising Mayor John Tory and reporting to the Toronto City Council on industry related matters. He has represented Toronto internationally on numerous occasions, including Los Angeles, New York, Mumbai and Medellin, Colombia.
He has also previously served as Co-chair of the Section 21 Industry Health & Safety Committee, and currently sits on UNIFOR National's Media Council.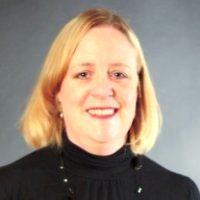 Cynthia Lynch, Managing Director and Counsel, FilmOntario
Cynthia Lynch is currently the Managing Director and Counsel at FilmOntario, a not-for-profit industry organization that advocates on behalf of the screen-based sector. Prior to assuming this role, Cynthia spent over 10 years at Ontario Creates, most recently as the Manager of Research, Strategic Planning and IT. As Manager, she oversaw the Agency's research and policy program and managed the Agency's business planning process. In 2012, Cynthia left the Agency to pursue legal studies at the University of Ottawa, where she worked with both the Canadian Internet Policy and Public Interest Clinic and the Public Interest Advocacy Centre.