(Friday, May 14 — 7:00 PM – 7:45 PM ET / 4:00 – 4:45 PM PT)
Join acclaimed director Sophie Dupuis as she discusses her gut-wrenching feature Underground | Souterrain, the oppressiveness of guilt and personal demons, and the tension between masculinity and male friendship.

Underground | Souterrain is nominated for "Best Motion Picture", "Best Original Screenplay", "Best Performance by an Actor in a Leading Role", and "Achievement in Direction" for Dupuis at the 2021 Canadian Screen Awards.

GUESTS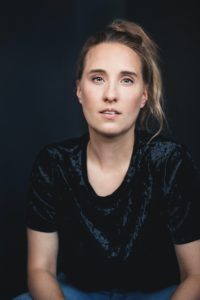 Sophie Dupuis | Writer and Director, Underground | Souterrain
Quebec Filmmaker Sophie Dupuis is known for her impactful and disturbing style of storytelling in today's cinema. After making many acclaimed short films from 2008 to 2016, Sophie went on to direct her first feature film, Chien de Garde/Family First in 2018, showing her brilliant talent as an actor's director. After eight nominations at Québec Cinéma Awards and four nominations at the 2019 Canadian Screen Awards, the film was selected to represent Canada at the 2018 Oscars. She is now presenting her new film Souterrain/Underground, a suspenseful drama featuring a group of men united by a beautiful friendship, working together in a gold mine.
MODERATOR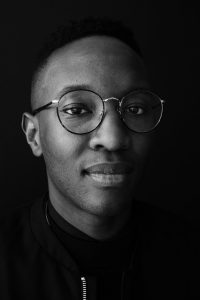 Nicolas Ouellet | TV and Radio Host at Radio-Canada
Nicolas Ouellet is a TV and radio host from Montreal. He currently produces and presents 'Jusqu'au bout' on Radio-Canada's ICI Première and is a panelist on 'C'est juste de la TV', a long-running TV review and critic series on Radio-Canada's ICI ARTV.  He also likes to DJ and drink wine, just so you know.
This event is free and open to the public.