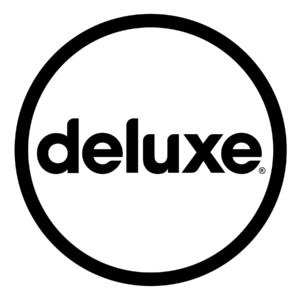 Post-Production Excellence on the Global Stage is a dynamic panel discussion that examines the growing global recognition of Canadian television's post-production landscape, by delving into case studies of success stories: The Expanse, Alias Grace, Polar, Sharkwater Extinction, and The Handmaid's Tale. We'll hear from venerated industry pros who share their insight into the creative collaboration process that shaped these projects from the production stage, through to editorial, colour grading, and sound. Gain insider knowledge about how these pros achieved exemplary post-production execution.
Moderator: Trevor Hogg, Freelance Journalist
Trevor Hogg is a freelance journalist based in Toronto who composes in-depth filmmaker and movie profiles for a variety of international media outlets, including: VFX Voice, Animation Magazine, 3D World Magazine, British Cinematographer, and Sound & Picture; time spent in the edit suite assembling news stories for community television has deepened his respect and understanding of the production and postproduction process.  Along with annually covering the Toronto International Film Festival, Trevor is a big fan of Raiders of the Lost Ark, L.A. Confidential, Batman: The Animated Series, Studio Ghibli and Peter Weir
Guests: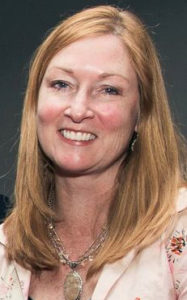 Lori A. Waters, Post Producer

Lori Waters' career in post production spans 30+ years specializing is post supervision for Feature Films and Episodic TV.  She has worked on the Feature Film projects of Directors David Cronenberg,
Norman Jewison, Jeremy Podeswa, Paul W.S. Anderson, Istvan Szabo, Ronny Yu and producers Robert Lantos, Martin Katz, Don Carmody, Jeremy Bolt and Robert Kulzer, to name a few.
She recently delivered the AMC Series "Into the Badlands" and served as Co- Producer/Post Supervisor on the Multiple 2018 CSA Award Winning Mini-Series, Alias Grace with Director, Mary Harron, Producer/Writer, Sarah Polley and Executive Producer Noreen Halpern.
Lori is currently working as Co-Producer, Post Production on the Netflix/Skydance series Altered Carbon that moved post production to Toronto for Season 2.
D. Gillian Truster, CCE, Picture Editor
Hailing from Toronto, Gillian has had a diverse career editing feature films, MOWs, and drama series, in a variety of genres. She has worked with many prominent and celebrated producers and directors including Moira Walley-Beckett, David Shore, Naren Shankar, Mark Fergus, Vincenzo Natali, and Helen Shaver.

Gillian's editing credits include the highly acclaimed CBC/Netflix series Anne with an E, for which she has recently been nominated for a CSA Award (as well as being nominated for a CCE and DGC Award), and Orphan Black, for which she received two CSA Awards. Her work on Orphan Black also garnered her a DGC Award and two CCE Awards nominations. She earned a DGC nomination for Degrassi: The Next Generation, and a Gemini nomination for the horror-comedy series Todd & the Book of Pure Evil.
Her most recent project is Blood & Treasure, a new action-adventure series for CBS, for which she had a blast working in the beautiful city of Montreal. Some of her other credits include the series The Expanse, Houdini & Doyle, The L.A. Complex, and the feature films Seven in Heaven, for Blumhouse Productions, A Christmas Horror Story, for Copperheart Entertainment, and Compulsion, for Dimension Films.
Bill Ferwerda, Sr. Colourist, Deluxe
Over his 30 year career in film, television and commercial productions, Bill Ferwerda has worked with icons of music and art including David Bowie and the renowned photographer and director Floria Sigismondi. His credits include the Emmy award winning series, THE HANDMAID's TALE (Hulu), POLAR (Constantine), Ethan Hawke's BLAZE, CONDOR (MGM), and Margaret Atwood's ALIAS GRACE (CBC).
In 2012, Bill received the prestigious Bob Mann Award for lifetime achievement and creative contribution to the post-production industry. He has also been recognized with Bessie, Cannes Lions, International Monitor and other accolades for his colour grading craft.
Prior to joining Deluxe Toronto in 2016, Bill spent fifteen years as a colourist and partner at the Toronto creative boutique Notch. A highly collaborative partner, Bill strives to create unique images in his work and explore innovative ways to enhance storytelling through the use of color.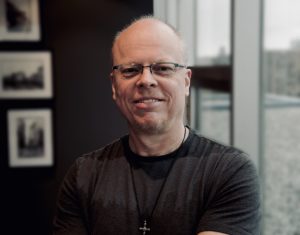 Steve Foster, Senior Re-recording Mixer, Deluxe
Steve Foster has over 25 years of experience in the Sound industry. His background as a professional musician helps him creatively blend soundtracks using sound dynamics and sonic space to create dramatic tension. His approach to sound mixing is from the bottom up, creating density while maintaining clarity.
An award-winning sound professional, Steve has been recognized with a Gemini Award for Dramatic Sound on EVEREST, a Genie Award for Overall Sound on Paul Gross' PASSHENDAELE, and four Motion Picture Sound Editor Golden reels for ADR editing. A member of the Motion Picture Sound Editors and the Academy of Canadian Cinema and Television, Steve joined Deluxe in 2016.
His recent re-recording mixer credits include the acclaimed televisions series, ALTERED CARBON Season 2, NARCOS, HANNIBAL and Amazon's Sci-Fi series THE EXPANSE, as well as features such as THINK LIKE A DOG and ROLLING STONES: AT THE MAX. He also wrote the score for the 90s thriller KILLER IMAGE.