(Tuesday, May 11 — 3:30 PM – 4:30 PM ET / 12:30 PM – 1:30 PM PT)
Producers take the reins to ask the real, relevant questions in this candid and dynamic two-way interview between Canadian Screen Award nominees Heidi Lynch and Perrie Voss (Avocado Toast the series) and 2020 IPF funding recipients Zarqa Nawaz and Claire Ross Dunn (Zarqa). From proof-of-concepts to awards notoriety, these peers re-examine the top takeaways of their short form projects. Focusing on their development processes, how they've leveraged financing, finding the right collaborators, and their best pitching tips, these teams investigate each others' projects and processes that have forged their paths to success.
GUESTS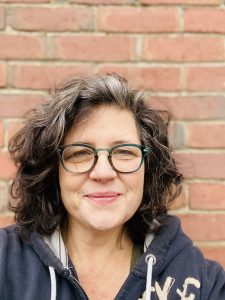 Claire Ross Dunn | Executive Producer, ZARQA
Claire works as a writer, story editor and producer. She has written and story-edited several movies for Hallmark, Lifetime and independent producers in Canada.
Claire is an EP for the digital comedy ZARQA (CBC Gem), to be shot in Fall, 2021.
For TV, Claire's many credits include Good Witch, Make It Pop, Little Mosque on the Prairie, Degrassi: The Next Generation for which Claire earned The Alliance for Children and Television Award for Excellence, The Smart Woman Survival Guide (W/Cosmo TV), and Wingin' It, earning Claire a 2014 Canadian Screen Award nomination for Best Writing in a Children's/Youth Program.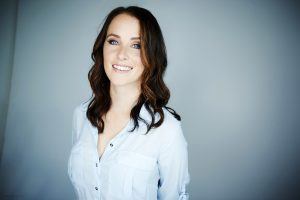 Heidi Lynch | Writer, Producer, Actor, Avocado Toast the series
Heidi Lynch is an actor, writer and producer. Stay tuned for Season 2 of Avocado Toast the series, coming in 2022! As a creator/producer Heidi is in development on a half hour comedy for AMI, a feature documentary about women who wish, and a comedic redemption story web series co-written by Ellie Moon. Heidi is a #SeeJane member of the Geena Davis Institute, a WIFT member, a Canadian Academy member and proud to prioritize representation for women in film in front of and behind the camera in her work.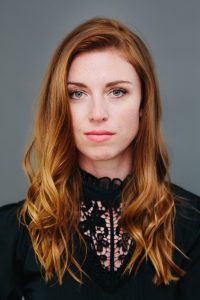 Perrie Voss | Actor, Filmmaker, Avocado Toast the series
Perrie Voss is an actor and filmmaker. Perrie co-wrote, co-produced, co-edited and co-starred in the multi award-winning web series Avocado Toast the series funded by Ontario Creates, Bell Fund, and IPF, streaming on OUTtv, Amazon Prime, AppleTV+ and more. As a queer filmmaker, Perrie champions underrepresented narratives with powerful visuals especially within the LGBTQ+ space. Currently, Perrie is developing season 2 of Avocado Toast the series, as well as Stories from my Gay Grandparents (funded by the IPF/CMF development fund). As an actor, Perrie most recently starred as 'Cookie' in Letters to Satan Claus (Syfy).
@perrievoss @avocadotoastseries www.avocadotoasttheseries.com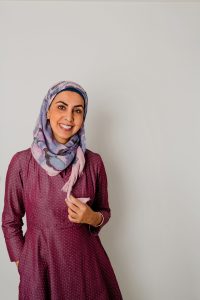 Zarqa Nawaz | President of FUNdamentalist Films
In 2007, Zarqa created the internationally renowned CBC comedy series, Little Mosque on the Prairie, the world's first sitcom about a Muslim community living in the west. The show premiered to the highest ratings CBC had in over 20 years and went on to win a Gemini, and was nominated for Best Television Series.
In 2014, she published her comedic memoir, Laughing All the Way to the Mosque. Her first novel, Jameela Green Ruins Everything will be released in early 2022.
Zarqa is currently in pre-production for the CBC Gem web series entitled ZARQA, in which she will star.
This session is free for members of the Canadian Academy, CMPA, and DGC Ontario. Tickets are available for purchase for non-members.