A high level perspective on the international marketplace exploring the way Canadian films are distributed abroad and how other countries are creating a space for domestic culture in a globalized paradigm.
_____________________________
Une perspective de haut niveau sur le marché international qui explique comment les films canadiens sont distribués à l'étranger et comment d'autres pays créent un espace pour la culture locale dans un paradigme mondialisé.
MODERATOR:
Claudia Hébert – Radio-Canada Host & Culture Reporter / Animatrice et Journaliste culturelle à Radio-Canada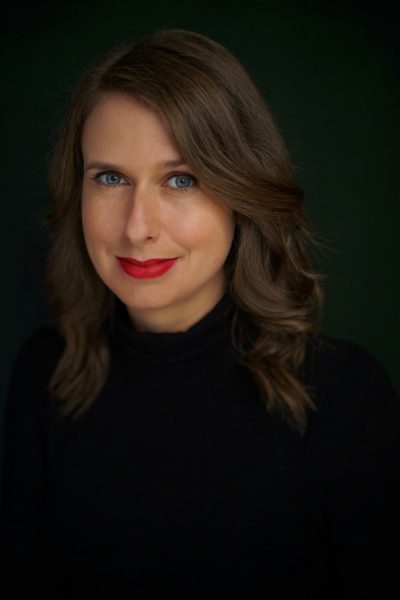 Claudia Hébert graduated in film production from Concordia (BFA) and York University (MFA). As a director, she produced many short fiction films, like L'empreinte, Le Déni and Les Deuxième – which was adapted from the graphic novel by Zviane. With a background in dance, she also directed various dancefilms.  For many years, she was in charge of the cinema content for the franco-ontarien network TFO, as a host, journalist and programmer. She is now a radio host and culture reporter for Radio-Canada.
__________________________
Claudia Hébert est titulaire d'un baccalauréat de l'Université Concordia et d'une maîtrise de l'Université York en réalisation de films. À titre de réalisatrice, elle a produit de nombreux courts métrages de fiction dont L'empreinte, Le Déni et Les Deuxièmes, qui a d'ailleurs été adapté sous forme de roman illustré par Zviane. Grâce à son expérience dans cet art, elle a aussi réalisé divers films de danse. Pendant de nombreuses années, elle a été responsable du contenu cinématographique de la chaîne franco-ontarienne TFO où elle a tenu les rôles d'animatrice, de journaliste et de programmatrice. Aujourd'hui, elle est animatrice à la radio et journaliste culturelle à Radio-Canada.
PANELISTS:
Nicolás Celis – Producer, Roma (Mexico) / producteur, Roma (Mexico)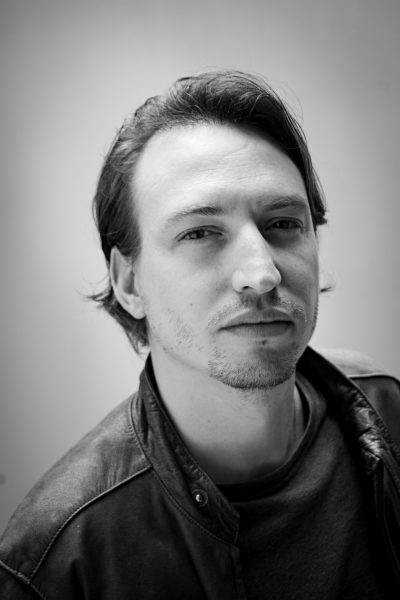 Nicolás Celis, founder of Pimienta Films, is a Mexican producer who has gained a reputation for working on original and meaningful projects. His production company Pimienta Films was named one of the three best production houses in Mexico by the prestigious magazine Variety.
Nicolás has collaborated with renowned directors such as Tatiana Huezo, Elisa Miller, Paz Fábrega, Jonás Cuarón, Rafi Pitts and Amat Escalante. Among his recent projects is ROMA (2018) by director Alfonso Cuarón, which received over 200 prizes, including the Golden Lion for Best Feature at the 75th Venice Film Festival, four BAFTA awards, two Golden Globes and three Academy Awards®. Another recent project is Birds of Passage (2018) directed by Ciro Guerra and Cristina Gallego, which featured at the 71st Cannes Film Festival Directors' Fortnight.
Nicolás has also worked to support the forthcoming generations of producers and distributors. He frequently gives workshops and master classes in Mexico and abroad. In 2019, he served on the jury for both the Shanghai International Film Festival and the Tbilisi International Film Festival and in 2020 he was part of Sofia's International Film Festival Jury. Nicolás is member of both the Mexican and American Academies of Motion Picture Arts and Sciences.
Currently, Nicolás is post-producing Tatiana Huezo's first fiction film, Noche de Fuego. He is also continuing his collaborations with Amat Escalante on his new project, Estado del Imperio and Jonás Cuarón on The Gringo Champion.
________________________
Fondateur de Pimienta Films, Nicolás Celis est un producteur mexicain qui s'est forgé une réputation solide pour son travail sur des projets originaux et importants. Le prestigieux magazine Variety a décerné à sa boîte de production, Pimienta Films, le titre de l'une des trois meilleures sociétés de production de Mexico.
Nicolás a collaboré avec des réalisateurs de renom tels que Tatiana Huezo, Elisa Miller, Paz Fábrega, Jonás Cuarón, Rafi Pitts et Amat Escalante. Parmi ses projets récents, citons ROMA (2018) du réalisateur Alfonso Cuarón, gagnant de plus de 200 prix, y compris le Lion d'or du meilleur film à la 75e Mostra de Venise, quatre prix BAFTA, deux prix Golden Globes et trois Oscars®. Un autre de ces projets récents est Les Oiseaux de passage (2018) réalisé par Ciro Guerra et Cristina Gallego, présenté dans le cadre de la Quinzaine des réalisateurs du 71e Festival de Cannes.
Nicolás s'efforce également de soutenir les prochaines générations de producteurs et de distributeurs. Il donne régulièrement des ateliers et des cours de maître à Mexico et à l'étranger. En 2019, il a siégé sur le jury du Festival international du film de Shanghai et du Festival international du film de Tbilissi, puis en 2020, il était membre du jury du Festival international du film de Sofia. Nicolás est membre des Académies américaine et mexicaine des arts et des sciences du cinéma.
À l'heure actuelle, Nicolás travaille à la postproduction du premier long métrage de fiction réalisé par Tatiana Huezo, Noche de Fuego. Il poursuit également sa collaboration avec les réalisateurs Amat Escalante (Estado del Imperio) et Jonás Cuarón (The Gringo Champion).
---
Robert Cousins – VP, Film, Cineplex / Vice-président, filmé, Cineplex
Robert Cousins oversees all Film and Event Cinema programming for Cineplex.  He has been with the company for over 18 years and was instrumental in the development of Cineplex's international programming bringing Hindi, Punjabi, Chinese, Korean and Filipino films to Canadian audiences.   An industry veteran for over 30 years he has worked in Government, Production and Distribution prior to joining Cineplex in 2002.
_____________________
Robert Cousins supervise l'ensemble de la programmation de films et d'événements cinématographiques chez Cineplex. Il œuvre au sein de l'entreprise depuis plus de 18 ans et a joué un rôle essentiel dans l'établissement de la programmation internationale de Cineplex qui a permis la diffusion de films en hindi, en pendjabi, en mandarin, en coréen et en filipino auprès d'auditoires canadiens. Vétéran de l'industrie depuis plus de 30 ans, il a travaillé au sein de la fonction publique, de même qu'en production et en distribution, avant de se joindre à Cineplex en 2002.
---
Liza Diño – Chairperson and CEO of the Film Development Council of the Philippines /présidente-directrice générale, Bureau du développement du cinéma des Philippines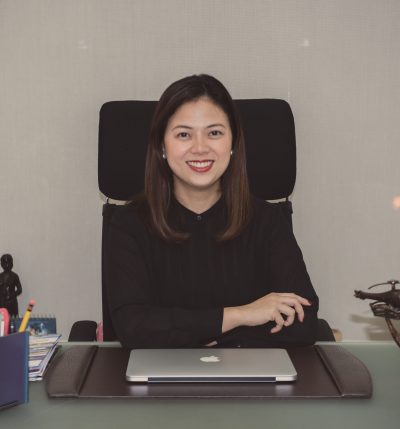 Liza Diño is the Chairperson and CEO of the Film Development Council of the Philippines, the Agency in charge of developing programs to develop the local film industry and promote it for global collaboration and growth. She is also an award-winning film, TV and stage actress who has appeared in numerous independent and commercial films. 
As Chairperson and CEO, she is hard at work in promoting the country's film export services, creating more opportunities for Philippine cinema to be exposed to the world, and developing policies for the growth of the film and audiovisual industry.
She is a member of the Board of Director of the Asian Film Commissions Network (AFCNET) and an active collaborator in the ASEAN-ROK Film Organisation and the BPX (Best Practice Exchange), an initiative that brings together heads of film agencies from around the world to brainstorm on best practice in public funding for filmmaking.
_____________________________
Liza Diño est présidente-directrice générale du Bureau du développement du cinéma des Philippines, l'organisme responsable d'élaborer des programmes de développement de l'industrie cinématographique et de sa promotion en vue d'une collaboration et d'une croissance mondiales. Elle est aussi une actrice primée qui s'est produite au petit écran, au théâtre et au cinéma dans un grand nombre de films indépendants et commerciaux.
À titre de présidente-directrice générale, elle œuvre à promouvoir les services d'exportation d'œuvres cinématographiques du pays afin de créer plus d'occasions pour le cinéma philippin d'être exposé au monde. Elle travaille aussi à l'élaboration de politiques pour la croissance de l'industrie du cinéma et de l'audiovisuel.
Elle est membre du conseil d'administration du Réseau des commissions du film de l'Asie (AFCNET) et une collaboratrice active au sein de l'organisme de cinéma ASEAN-ROK et du BPX (Best Practice Exchange), une initiative qui réunit des dirigeants d'organismes du cinéma de partout au monde afin d'échanger sur les pratiques exemplaires en matière de financement public du cinéma.
---
Anick Poirier – Co-Founder and International Sales Agent, WaZabi Films 
Anick Poirier co-founded WaZabi Films with Lorne Price, last August 2019. She was previously SVP for Seville International, Entertainment One's boutique film sales outfit, representing a portfolio of award-winning independent films and documentaries from around the world, including Xavier Dolan's, Matthias et Maxime, The Death and Life of John F. Donovan, Juste la fin du Monde (Cannes Film Festival Grand Prize) and Mommy (Cannes Jury Prize);Festival favorite Metal: A Headbanger's Journey and Global Metal from Sam Dunn; and Award winning Waste Land from Vik Muniz. Before eOne acquired Les Films Seville, Poirier was VP International Sales since 2002. Anick also held senior sales roles at Cinar Corporation and Buena Vista Home Entertainment Canada, a subsidiary of The Walt Disney Company.
__________________
En août 2019, Anick Poirier a cofondé WaZabi Films avec Lorne Price. Auparavant, elle était vice-présidente principale de Seville International, une division spécialisée de la société Entertainment One, où elle représentait un portefeuille de films et documentaires indépendants et gagnants de prix de partout au monde. Parmi ceux-ci, citons les œuvres de Xavier Dolan (Matthias et Maxime, The Death and Life of John F. Donovan, Juste la fin du monde [Grand Prix du Festival de Cannes] et Mommy [Prix du jury à Cannes]), deux documentaires de Sam Dunn prisés des festivals (Metal: A Headbanger's Journey et Global Metal), ainsi que le film primé de Vik Muniz, Waste Land. Avant l'acquisition des Films Seville par eOne, Anick Poirier était vice-présidente, ventes internationales chez Seville depuis 2002. Anick a également occupé des postes de direction chez Cinar Corporation et Buena Vista Home Entertainment Canada, une filiale de la Walt Disney Company.
---