Academy award-winning producer J. Miles Dale take us on a journey through his storied career, which spans a wide range of genres and platforms from film and television, to producing and directing. Our esteemed guest will share insight into his process, his prolific creative relationship with Guillermo del Toro and the tenacity required to succeed as a producer. Producers are often the unsung heroes of a project, involved from the earliest moment of development to the end of the road, and veteran producer J. Miles Dale will share his insight about what it takes to make an impact in Canada and abroad with your creative projects.
Interviewer: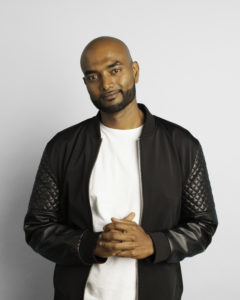 Radheyan Simonpillai, Film Critic/Culture Writer
Radheyan Simonpillai is a Culture Writer for Toronto's alt-weekly NOW Magazine and Film Critic for CTV's national breakfast show Your Morning. He also contributes weekly to CTV News Channel's Friday Flicks segment and regularly to CBC's Metro Morning.


Guest: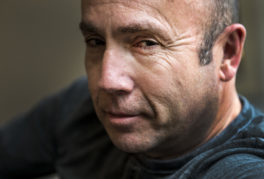 Miles Dale, Producer / Director

Miles Dale is a prolific producer and director with a career spanning over 30 years.
Most recently he produced The Shape of Water, which won the Best Picture Oscar at the most 2018 Academy Awards ceremony. The film also won the PGA Best Picture award, and was the nomination leader for both the Oscars and the Golden Globes.
Prior to that, Dale was the executive producer and principal director on the popular FX Networks series The Strain, co-created by Guillermo del Toro, for all four of its seasons. He had also partnered with del Toro to produce the horror hit Mama, starring two-time Academy Award nominee Jessica Chastain.
Dale's other recent credits include the critically acclaimed remake of Carrie which starred Academy Award winner Julianne Moore, box-office smash The Vow, starring Oscar nominee Rachel McAdams and Channing Tatum, and Universal Pictures' sci-fi horror prequel The Thing.
He also produced the cult classic Scott Pilgrim vs. the World, New Line's hit comedy Harold & Kumar Go to White Castle, the critically acclaimed Flash of Genius starring Oscar nominee Greg Kinnear, and Focus Features' Hollywoodland, which received a Golden Globe nomination for Ben Affleck's performance.
Dale's television credits include the Gemini Award nominated RoboCop: The Series, Emmy nominated Friday The 13th: The Series and the critically acclaimed TV movie All-American Girl: The Mary Kay Letourneau Story.
Dale made his feature film directorial debut in 2002 with Universal's The Skulls III, and has directed episodes for a variety of television series, including The Strain and the hit ABC Family/Freeform series Shadowhunters, which was recently nominated for Favorite Cable/Sci-Fi Fantasy TV Show at the People's Choice Awards.
Dale is currently in post-production on the CBS Films feature, Scary Stories To Tell In The Dark,  co-produced by Del Toro and directed by Andre Ovredal, as well as the Fox Searchlight thriller Antlers, also co-produced by Del Toro and directed by Scott Cooper. Both films are scheduled for release later this year.