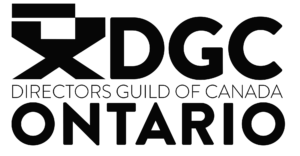 Creative Collaborations on Baroness Von Sketch explores the vital relationship between director, production designer, and location manager through the complicated lens of the Baroness von Sketch Show. Every episode takes viewers on a dizzying array of sets and locations, interiors and exteriors, from high-powered boardrooms to dirty bedrooms. We hear from one of the ultimate dream teams that pulls it all together. Taking us through their extraordinarily good planning skills and ability to accept the unknown, this lively conversation will let us in on the secrets to this team's success.
Moderator: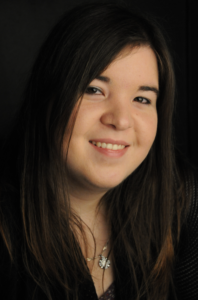 Kelly Townsend, Playback, Staff Writer
Kelly Townsend is a staff writer at Playback, joining the publication after five years of writing about Canadian TV at The TV Junkies. She graduated from Humber College's journalism program in 2014 and shortly after began to pick up bylines at The TV Junkies after its launch. She served as associate editor between 2016 and 2018 while also working as a staff writer at Dovetail Communications.
Guests: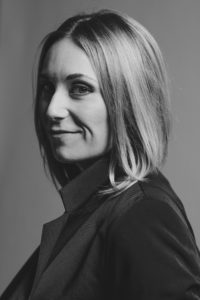 Jordan Canning, 2019 Nominee, Best Direction, Variety or Sketch Comedy
Jordan Canning has directed more than a dozen short films that have played at festivals all over the world. Her first feature, WE WERE WOLVES, premiered at TIFF. Her second feature, SUCK IT UP, premiered at Slamdance and won Best Feature Film at the B3 Frankfurt Biennale. Her latest feature, an omnibus film called ORDINARY DAYS, won Best Director at the 2018 Canadian Film Festival. She has directed on numerous tv series, including hour-long dramas (Saving Hope, The Detail, Burden of Truth) and half-hour comedies (Schitt's Creek, This Hour Has 22 Minutes, Little Dog), and she was recently nominated for a CSA for her work on Baroness Von Sketch Show.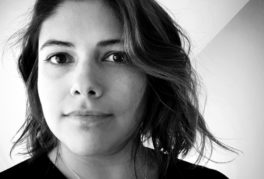 Naz Goshtasbpour, Production Designer
Naz Goshtasbpour is an award nominated production designer who has been working in the industry since 2006. Naz has worked on a number of critically acclaimed features and short films including: 'The Pin', 'The Underground', and 'You Are Here', an official selection of TIFF and The Locarno International Film Festival.
Some of Naz's most recent credits include 'Darknet' a Vincenzo Natali horror series, 'The Steps', directed by Andrew Currie, starring James Brolin, Jason Ritter, Emmanuelle Chriqui, and Christine Lahti, 'Sculpting Memory' starring Atom Egoyan, 'Four in the Morning' produced by Ari Lantos, created by Ira Parker, 'Backstage', a television series for the Disney Channel, and the feature 'Our House': starring Thomas Mann and Nicola Peltz, directed by Anthony Scott Burns.
Her most recent projects were the Netflix romantic comedy titled 'Christmas Inheritance' starring Eliza Taylor and directed by Ernie Barbarash and the critically acclaimed sketch comedy series 'Baroness Von Sketch' for IFC.
Naz completed the CBS series for the CW network titled 'In The Dark', created by Corinne Kingsbury and produced by Red Hour Films in 2018. She is currently working on pilot titled 'Glamorous' for the CW Network directed by Eva Longoria.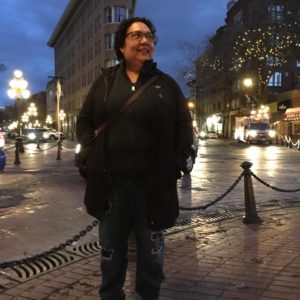 Beverley Kolbe, Location Manager
Beverley Kolbe is a Location Manager in the city of Toronto. She has been a member of the Directors Guild of Canada since 1992, and a Location Manager since 1999. She works on both American and Canadian Feature Films and Television Series. A few of her credits include the Feature Films "Serendipity" and Deptha Metha's "Beeba Boys". "After growing up in the Toronto film industry I am now fortunate enough to be able to choose the projects I want to work on, The Baroness Von Sketch Show has been a highlight and joy to be a part of."