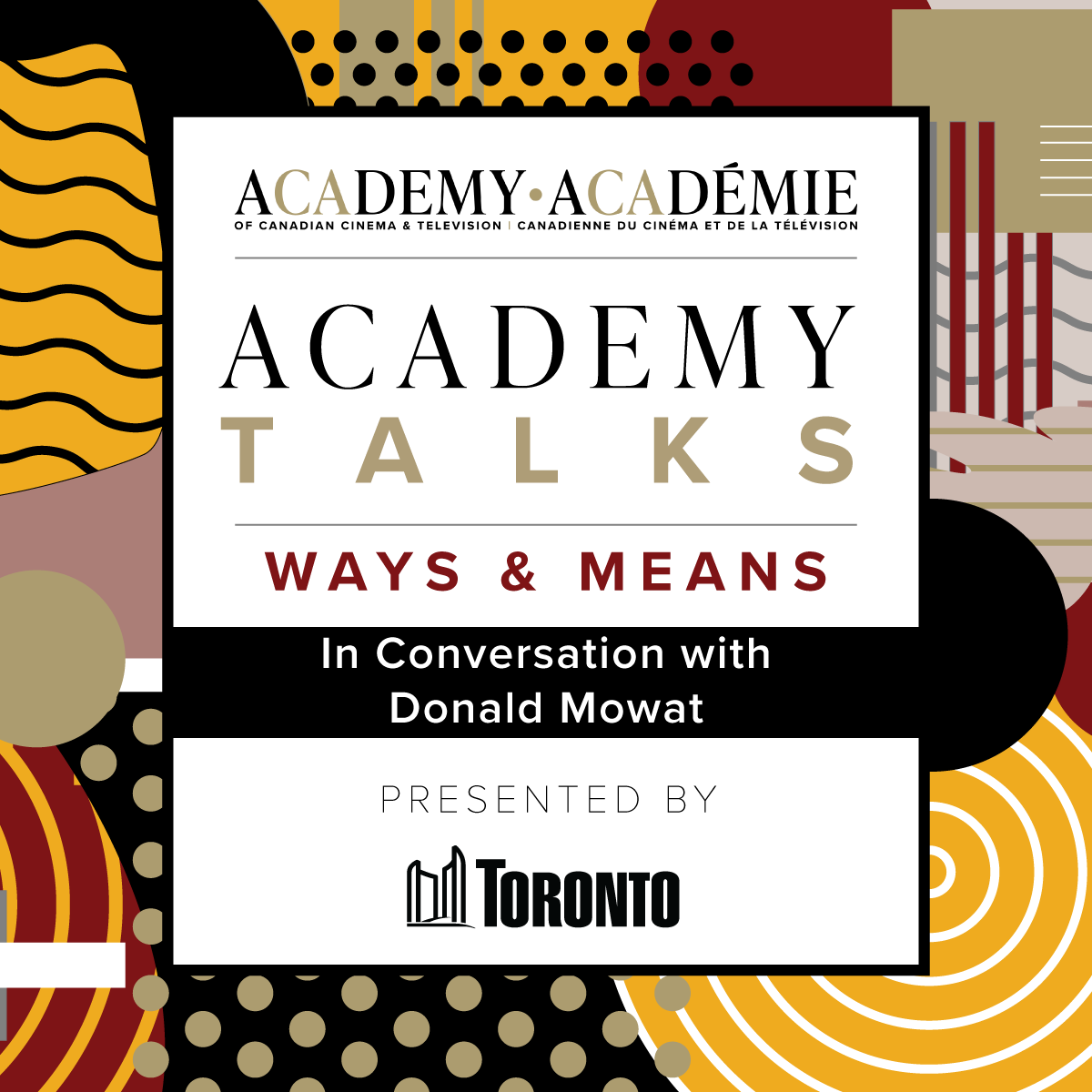 Academy Talks: Ways & Means | In Conversation with Donald Mowat
Presented by The City of Toronto In anticipation of Denis Villeneuve's adaptation of Dune, Donald Mowat (make-up, hair and prosthetics designer/head of department) shares a glimpse of his work designing the extraordinary characters of Frank Herbert's world. In this intimate conversation, Mowat will share experiences from his over thirty-five year career working internationally from LA, Toronto, and Montreal and the care and craft that goes into visualizing characters for every genre of film and television. Read More
Presented by The City of Toronto
In anticipation of Denis Villeneuve's adaptation of Dune, Donald Mowat (make-up, hair and prosthetics designer/head of department) shares a glimpse of his work designing the extraordinary characters of Frank Herbert's world. In this intimate conversation, Mowat will share experiences from his over thirty-five year career working internationally from LA, Toronto, and Montreal and the care and craft that goes into visualizing characters for every genre of film and television.
Watch the Dune trailer here.
Date:
Thursday, September 23, 2021
4:00 – 5:00 PM ET / 1:00 PM – 2:00 PM PT
Zoom Webinar
Guest:

Donald Mowat | Make-Up Designer
Two time BAFTA film award nominee and Primetime Emmy Award Winner Donald Mowat is one of Hollywood most in demand department head makeup artists with over thirty years experience. His credits include 8 Mile, The Fighter, Nightcrawler, Prisoners, Sicario, Skyfall, Bladerunner 2049, First Man, The Little Things and 2021 release of Denis Villeneuve's adaptation of Frank Herbert's Dune as makeup hair and prosthetics designer and department head. He's a past board member of The Actors' Fund of Canada 2008-2014 and The ACCT 2007-2011 representing the Art Dept branch. Donald was invited to the Academy of Motion Arts & Sciences in 1999 and served 12 years on the executive Branch committee. He was awarded the Diamond Jubilee Medal in 2012 and The Sovereigns Medal for volunteers in 2019 for his service to BAFTA Los Angeles outreach education program. He is based in Los Angeles and Toronto and represented by UTA.
Moderator:

Dori Tunstall | Dean, Faculty of Design, OCAD University
Elizabeth (Dori) Tunstall is a design anthropologist, public intellectual, and design advocate who works at the intersections of critical theory, culture, and design. As Dean of Design at Ontario College of Art and Design University, she is the first black and black female dean of a faculty of design. She is a recognized leader in the decolonization of art and design education.
With a global career, Dori served as Associate Professor of Design Anthropology and Associate Dean at Swinburne University in Australia. She wrote the biweekly column Un-Design for The Conversation Australia. In the U.S., she taught at the University of Illinois at Chicago. She organized the U.S. National Design Policy Initiative and served as a director of Design for Democracy. Industry positions included UX strategists for Sapient Corporation and Arc Worldwide. Dori holds a Ph.D. in Anthropology from Stanford University and a BA in Anthropology from Bryn Mawr College.