Academy Talks: The Audience | Reaching Audiences at Home and Beyond
PRESENTED BY ONTARIO CREATES Join our distribution panel as they discuss the strategies they have integrated to adjust and continue to reach audiences during this global pandemic. 2:30 - 3:30 PM ET Read More
Join our distribution panel as they discuss the strategies they have integrated to adjust and continue to reach audiences during this global pandemic. They will share how they have modified their online marketing plans, developed new approaches to virtual programming, and found creative ways to respect social distancing protocols (including a revival of the Drive-In) to discover a new way forward. 
MODERATED BY LAURA MINGAIL.

Date
Wednesday, September 2, 2020
2:30 – 3:30 PM ET
Location
Zoom Webinar
Free for Academy Members, $10 for Non-Members
RSVP required to attend. Registration does not guarantee admission, and precedence will be given to Academy members.
PANELISTS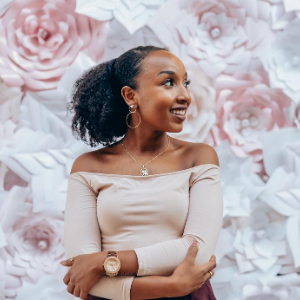 Samah Ali
Sisterhood Media Founder

Samah Ali is a distributor and film programmer hailing from Toronto, Canada. A lover of documentaries and virtual reality, her primary interests lie in short films, ethnic futurisms, and international stories. She programs for Hot Springs Documentary Film Festival, DOC NYC, and Black Femme Supremacy Film Festival, and serves on the Nantucket Film Festival screening committee. Samah is also the founder of Sisterhood Media, a production and distribution company streaming films about community and identity on Sisterhood Media TV. You can interact with her on Twitter @sistersamah.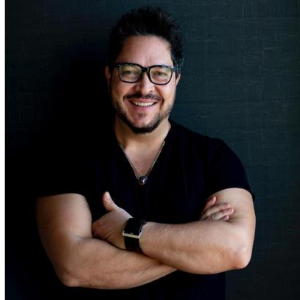 Sergio Navarretta 
Director, The Cuban
Sergio Navarretta is an internationally recognized award-winning director who strives to create socially conscious projects that explore the human condition. His storied career started with directing Looking For Angelina, a true crime feature that was accompanied by a social action campaign to spotlight issues of domestic violence. He continues to make films that balance relevance, inclusivity, warmth, and entertainment. His newest movie The Cuban, starring Oscar winner Louis Gossett Jr., is a touching story of human connection and the power of music. Navarretta is helping lead the way for the entertainment industry's response and adaptation to distributing during the COVID-19 crisis, using The Cuban to kick off the world's first virtual film festival in Canada. The film is now enjoying drive-in releases in Canada and had a theatrical release in the US on July 31st. Navarretta splits his time between Los Angeles and Toronto.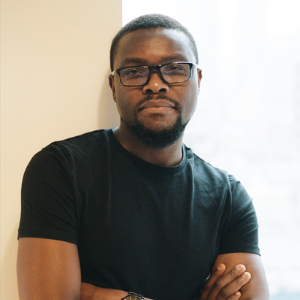 Terence Mbulaheni
Channel Manager and Digital Strategist, Skyship Entertainment Company

Terence Mbulaheni is a Channel Manager and Digital Strategist at Skyship Entertainment Company (Skyship). He specializes in YouTube channel growth, monetization and rights management. With more than a decade of experience working in the broadcast industry, Terence knows what it truly takes to garner millions of views on YouTube and other AVOD platforms. 
Terence has honed his skill set with some of the world's leading institutions in children's media. At 9 Story Media Group he built their burgeoning social media department, and now at Skyship – the home of Super Simple Songs – he currently applies his expertise to spearhead their YouTube business operations. 
Terence's education has taken him all over the world. He has a Bachelor of Arts in Film and Television from Wits University in Johannesburg, South Africa. He studied abroad at the Tisch School of the Arts, New York University where he received a certificate in Film Production. Most recently, he acquired a diploma in Marketing and Business Management from Humber College in Toronto, Canada.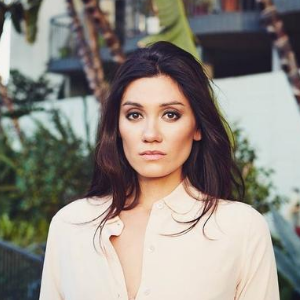 Vanessa Matsui
Writer/Creator/Director, Ghost BFF
Vanessa Matsui is a writer-actor-director from Toronto of Japanese descent. She created and stars in the short series Ghost BFF which streamed on Elizabeth Bank's Whohaha.com and won Best Web Series at the LA Femme International Film Festival, was nominated for Best Web Series at the Austin Film Festival and two Canadian Screen Awards in 2019. She was selected as a 2019 Sundance New Voices Fellow where she developed the second season of Ghost BFF which launched July 7th via KindaTV. Matsui also co-created Crankytown.ca (NFB), an interactive website about getting your first period, where she wrote and directed award winning short films and received a Gemini nomination for Best Digital Non-Fiction Program. She is currently an advisor with Sundance Co//ab for a new TV writing course. She attributes her love of story telling to her extensive training in acting and improvisation; she studied the Meisner technique with the late Jaqueline McClintock, studied and performed as an improviser for 10 years in Montreal most notably at the Just For Laughs Festival with The Bitter End (a serialized, completely improvised sitcom). Select acting credits include roles on Letterkenny (Hulu), Shadowhunters (Freeform), Schitt's Creek (CBC) and The Handmaid's Tale (Hulu).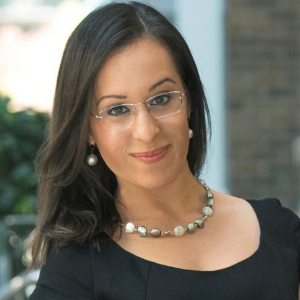 Laura Mingail
Founder, Archetypes & Effects
Laura Mingail founded Archetypes & Effects with the objective of helping to bring to life the stories and story experiences that entertain and evolve audiences, and industries.

For more than a decade, Laura has developed and executed award-winning marketing campaigns, co-branded promotions and new consumer products. She has consistently driven studio, distributor, broadcaster and location-based operator results — spanning film, TV, music, immersive and interactive media industries.