Academy Talks: Success 
Presented by Bell Fund
With the support of CMPA & Creative BC.
This talk will feature in-depth discussions with leading independent industry executives who are taking risks and innovating in order to stay ahead of the curve.
Featuring a moderator speaking with two established producers, this series will bring to light what strategies are working right now to monetize and diversify content.
Our first Academy Talks: Success event will take place in Vancouver on:
Thursday, November 14, 2019
9:00 AM – 10:00 AM Panel Discussion
10:00 AM – 10:45 AM Networking Reception
Vancity Theatre | 1181 Seymour St, Vancouver, BC
*Free for Members of the Academy and CMPA | $10 for the Public

PANELISTS: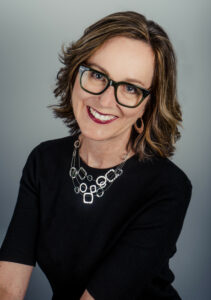 Catherine Winder | CEO, Skybound North Entertainment & CEO, Wind Sun Sky Entertainment 
Winder is a Canadian entrepreneur and the CEO/EP of Wind Sun Sky Entertainment a multi-media production company focused on building global franchises. She is also the CEO/Partner of Skybound North Entertainment in partnership with Skybound Entertainment (The WalkingDead/Outcast). Managing studios in both Vancouver and L.A. and collaborating with partners in Europe and Asia, she is in production and development on a diverse slate of multi-platform media projects.
Throughout her career, Winder has worked on iconic brands with leading film-makers and creators. She is adapting the Invincible comic book created by Robert Kirkman into an animated series for Amazon Prime. She also adapted the Angry Birds game into the global event hit film, The Angry Birds Movie ($350 million WWBO) and Executive Produced the sequel. Acting as George Lucas' producer, she took the Star Wars franchise into animation, producing the highly rated television series and film, Star Wars: The Clone Wars. As President/Executive Producer for Rainmaker Entertainment she produced Escape from Planet Earth and worked with the Barbie executives at Mattel to develop a new look for the property for home video. As Fox Feature Animation Senior Vice President, she oversaw the production of the Oscar® nominated film Ice Age.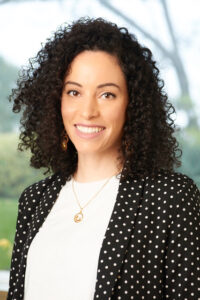 Noora Abu Eitah | VP, Product Operations – Innovation Lab, Secret Location 
As the first employee of Secret Location, an award-winning VR content and distribution studio, Noora produced high profile interactive projects for ad agencies, entertainment producers and broadcasters that tap into the latest web, mobile, 360 video and VR technology.
In 2017, Noora took her experience in content production and moved into Secret Location's product team that specializes in premium VR distribution and led the development of its product, Vusr Publisher. She currently leads the operations for the innovation lab and product team, working with the internal business units in Entertainment One as well as external entertainment partners.
MODERATOR: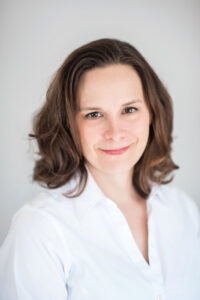 Beth Janson | CEO, Academy of Canadian Cinema & Television
Beth has over 20 years' experience in the cultural sector. A native of Montreal, Beth graduated from York University, and then moved to NYC where she lived for 18 years before returning to Canada. From 2009 to 2015 she served as executive director of Tribeca Film Institute. She joined Tribeca in 2003 and was the creative force behind its development.  Prior to TFI, she worked at HBO Documentary Films, and as programming director of the Newport International Film Festival. She started her career at The Public Theater and as an assistant to actor Liev Schrieber.