Join us at our next Academy Talks: In the Room session at the Regent Park Film Festival (November 26-29, 2020). Our panel of filmmakers will offer advice on how to refine your story and create solid conflict and intrigue in your pitch, what makes a good pitch stand out among many, and advice on how to make the strongest case for funding and resources available. Moderated by Sherien Barsoum
Available to stream for free as part of the 2020 Regent Park Film Festival online: November 26 at 6 PM ET to November 29 at 11:59 PM ET
Guests: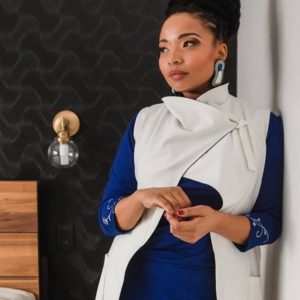 Adeline Bird | Filmmaker, Producer, and Author
Adeline Bird is an Afro-Objiwe filmmaker, broadcast producer, & author, who is a member of treaty four territory Rolling River First Nations, but resides and grew up in Winnipeg, Manitoba. 
Adeline is a graduate of the National Screening Institutes CBC New Indigenous Voices program where she made her directorial debut with her first shortfilm Nappy Hair and Eagle Feather which is featured on CBC Gem. 
Adeline is also one of the 2018 imagineNATIVE APTN pitch winners for a web series titled iNdigiThreads. And in 2019 was selected as Telefilm's "Talent to Watch" for the same project. 
She is also the author of the book, Be Unapologetically You: A Self-Love Guide for Women of Color, which is available on Amazon.com.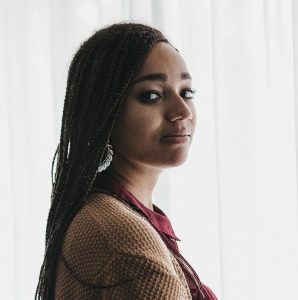 Alicia K. Harris | Director / Writer
Alicia K. Harris is a filmmaker from Scarborough, ON. Her latest short film, PICK, won Best Live Action Short at the 2020 Canadian Screen Awards, making her the first Black woman to win. Her films have been broadcast nationally on CBC, TVO, Bell Fibe TV, and at numerous festivals, including TIFF Next Wave and Miami Film Festival. Alicia is dedicated to sharing the unique stories of Black women and the underrepresented, and is passionate about making stories that will have a lasting impact on youth.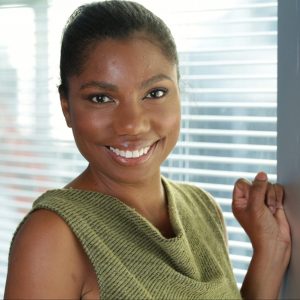 Lea Marin | Producer
Lea Marin is an award-winning Toronto-based producer with more than 20 years experience. A graduate of the Canadian Film Centre's Producers' Lab, Lea joined the National Film Board of Canada as a producer in 2006.   
Her most recent film credits include Michele Stephenson's Stateless, co-produced with Jennifer Holness (Hungry Eyes), and winner of Hot Docs 2020 Special Jury Prize CDN feature documentary; Astra Taylor's What Is Democracy?, which premiered at TIFF in 2018;  Charles Officer's Unarmed Verses, which won the Best Canadian Feature Award at Hot Docs 2017.  
Other credits include Chelsea McMullan's, My Prairie Home, and The Portrait, directed by Oscar-nominated filmmaker Hubert Davis; 
She is currently in post-production on Throat, a co-collaboration between Chelsea McMullan and artist/activist, Tanya Tagaq.
Lu Asfaha | Writer / Director
Lu Asfaha is an award winning filmmaker based in Toronto. Her films bend genres to explore themes of identity, belonging, and how things fall apart. In 2018 she released the short documentary Freedom Summer on CBC Gem, won the CineFAM script competition to make fantasy short Paladin and was part of the post production team on CSA-winning documentary Mr. Jane and Finch. Last year, she was honoured to be a Doc Accelerator Fellow at Hot Docs Film Festival and won the RBC Emerging Director Award at Regent Park Film Festival. Most recently, she was a ScreenCraft finalist, and is currently in development for the short horror thriller Fresh Meat.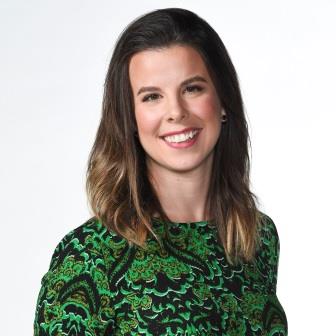 Paige Murray | Executive in Charge of Production, YA Digital Originals and Canadian Reflections Programmer
Paige Murray has worked at the CBC for over nine years within the content areas. She is currently Executive in Charge of Production, YA Digital Originals, overseeing production and development of short and mid-length series for CBC Gem targeted to a gen z audience. She most recently worked on Queens, Late Night in the Studio, Decoys and Detention Adventure. Prior to this role she worked with the scripted content team as the Development Manager for Comedy and Drama.
Paige is also the programmer for Canadian Reflections, the longest running Canadian short film showcase on national broadcast television. She oversees the film acquisition, programming and scheduling strategy of this weekly show.
Moderator: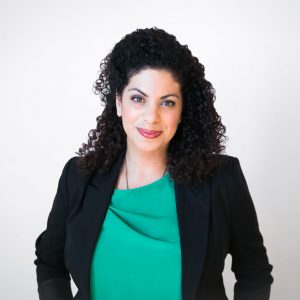 Sherien Barsoum | Filmmaker, Co-Founder of the Racial Equity Media Collective (REMC)
Sherien Barsoum is a film director and producer based in Toronto. She is a founding member of the Racial Equity Media Collective, which uses research to advocate on behalf of racialized creators in Canada. Sherien directed and produced Ride for Promise and Player Zero, winning the HotDocs
Short Film Pitch and Best Canadian Documentary at NorthWest Fest. She produced Babe, I Hate to Go, which played top festivals internationally and was nominated for a Canadian Screen Award. Sherien was the story consultant on the Oscar-shortlisted Frame 394 and co-produced House of Z, the first feature bought and distributed by Condé Nast, now on Netflix. She is the former Director of Programming for the Reelworld Film Festival and serves as a board member of the Documentary Organization of Canada's Ontario chapter.
This panel is available to stream from November 26 – 29 as part of the Regent Park Film Festival.
Registration required to attend.