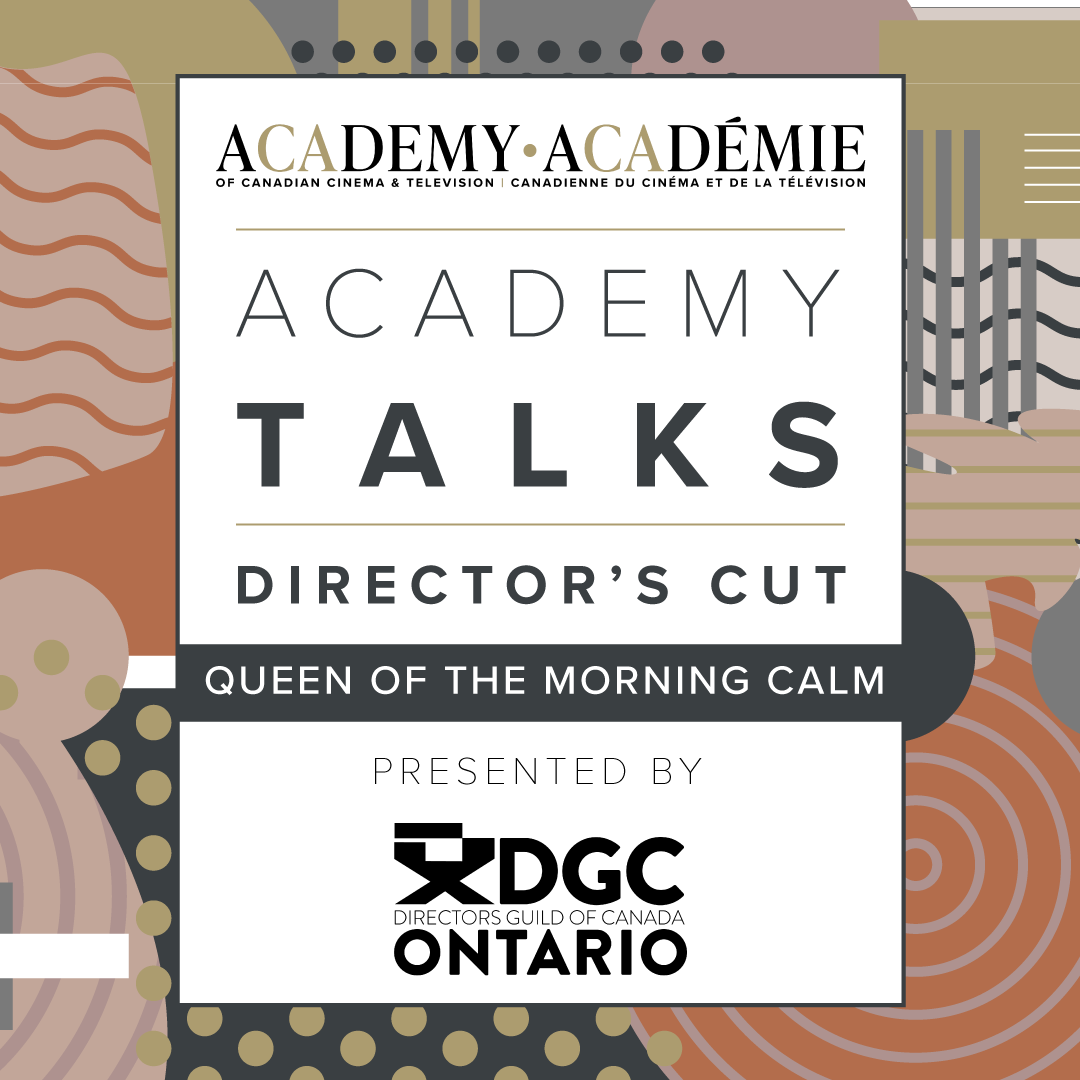 Academy Talks: Director's Cut | Queen of the Morning Calm
Presented by the Director's Guild of Canada in Ontario In this edition of Academy Talks: Director's Cut, director Gloria Ui Young Kim sits down with the cast of Queen of the Morning Calm to discuss the relationship between director and performer, the collaboration behind building a character, casting and building your team, maintaining a communicative set, and more. 7:00 - 8:00 PM ET Read More
Academy Talks: Director's Cut | Queen of the Morning Calm
Presented by the Director's Guild of Canada in Ontario

In this edition of Academy Talks: Director's Cut, director Gloria Ui Young Kim sits down with the cast of Queen of the Morning Calm to discuss the relationship between director and performer, the collaboration behind building a character, casting and building your team, maintaining a communicative set, and more.
Date
Monday, October 19, 2020
7:00 – 8:00 PM ET
Location
Zoom Webinar

A virtual screening of the film Queen of the Morning Calm will precede this conversation. RSVP before noon, October 14, 2020 to receive a private link to stream the film between October 17-19, 2020. 
Queen of the Morning Calm follows 29-year-old immigrant sex worker Debra, and her self-aware 10-year-old daughter Mona, as they embark on a journey of emancipation. Debra attempts to escape cycles of abuse and poverty while learning to become a more nurturing mother and discovering her own self-worth.
Screening is available to Academy and DGC Members in Canada, courtesy of Gloryous Productions, Hawkeye Pictures, and Route 504PR.
All registrants are then welcome to tune into our free live discussion on Monday, October 19, 2020!
RSVP required to attend.

Guests:
Gloria Ui Young Kim | Director/Writer/Producer
Born in Seoul, Korea, Canadian Screen Award nominated writer/director Gloria Ui Young Kim is an alumna of the CFC's Director's Lab, TIFF Talent Lab and NSI. She's won numerous Golds for her commercials and is the recipient of the Corus Fearless Female Filmmaker Award, the WIDC Feature Film Award and was one of Women in View's Five in Focus 2017. She has directed multiple episodes of television and is currently slated to direct for the hit series Coroner (CBC). Gloria's award-winning debut feature QUEEN OF THE MORNING CALM, which she also wrote and produced, is set for release in 2020.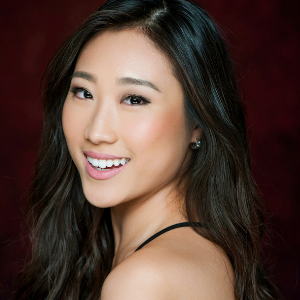 Tina Jung (Debra)
Tina Jung is a Korean-Canadian actor, writer, and producer with a BFA from the Acting Conservatory at York University. She is the recipient of the Performing Arts Award and Award in Acting from York, as well as the Sandra Oh Acting Award through the Korean Canadian Scholarship Foundation. After graduating with a theatre degree, Tina has made a successful transition to the screen. Selected credits: Suits (USA), Kim's Convenience (CBC), In Contempt (BET), The Good Witch (Hallmark), The Expanse (SYFY), Make It Pop (Nickelodeon), Jigsaw (Lionsgate). Upcoming projects: 9 Films About Technology (FX), Second Jen (Omni).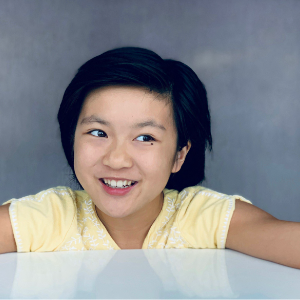 Eponine Lee (Mona)
Eponine Lee was born and raised in Toronto. She is an incoming grade 8 student at a local Toronto Elementary school. She loves to read and hopes to one day be a writer, actor and a WNBA Basketball Player.
Her theatre and film credits include: The Girl, Her Mum and The Raccoon With No Name (Young People's Theatre); One Flea Spare (digital reading, CanadaPerforms); A Winter's Tale (Shakespeare in the Ruff); The Full Light of Day (Electric Company Theatre/Luminato Festival); A Christmas Carol (Soulpepper Theatre Company); Queen of the Morning Calm (QOTMC Inc.); Lost and Found (workshop; UnSpun Theatre); Child-ish (workshop; The Child-ish Collective); Tails from the City (Common Boots Theatre Company); carried away on the crest of a wave (Tarragon Theatre).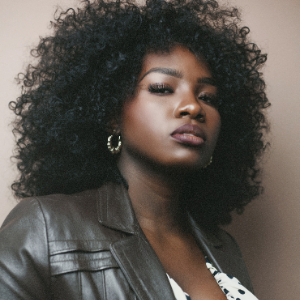 Zahra Bentham (Tammi)
Zahra Bentham is a fast-rising star who was born and raised in Toronto, Canada. Zahra's big break came when she starred in the comedy feature film Guidance (TIFF 2016) as Jabrielle Crain. To date, Zahra has amassed a significant body of work in several film and television productions including Rookie Blue (ABC/GLOBAL), Cracked (CBC), Private Eyes (GLOBAL), Ransom (CBS/GLOBAL), Save Me (CBC GEM), Queen of the Morning Calm (WFF 2019) and White Lie (TIFF 2019). Zahra can currently be seen on Netflix starring in Spinning Out. Zahra has also worked alongside Tiffany Haddish, Octavia Spencer, and Blair Underwood in Madam CJ. Walker on Netflix.

Moderator: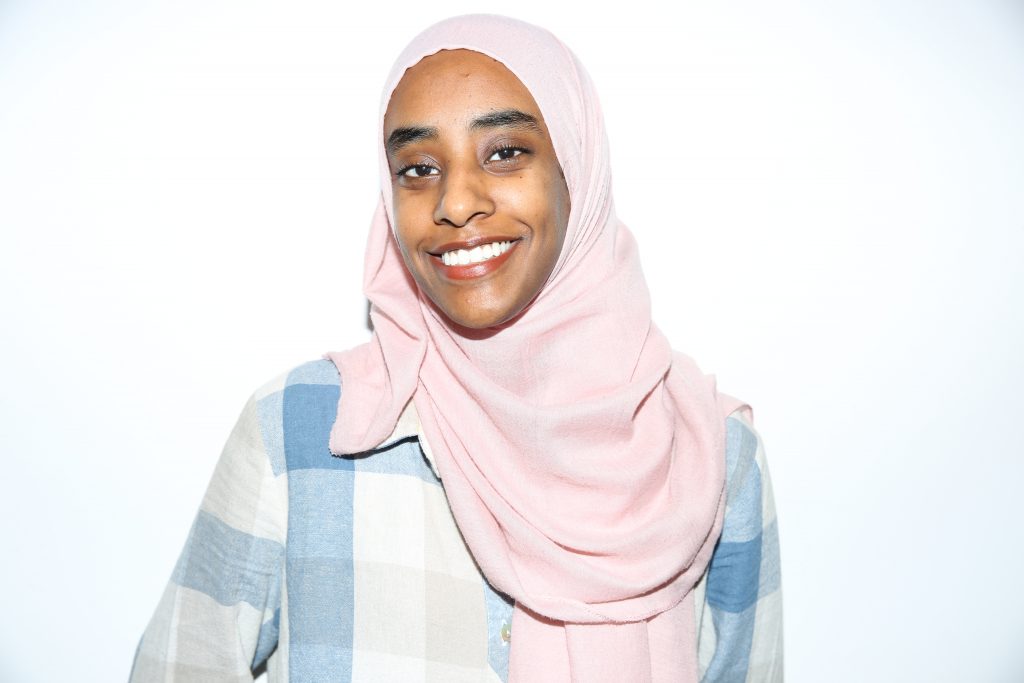 Sarah Hagi | Writer & Journalist
Sarah Hagi is a writer based in Toronto. Her work has appeared in Time Magazine, VICE, The Globe and Mail, Vogue, GQ and many other places.