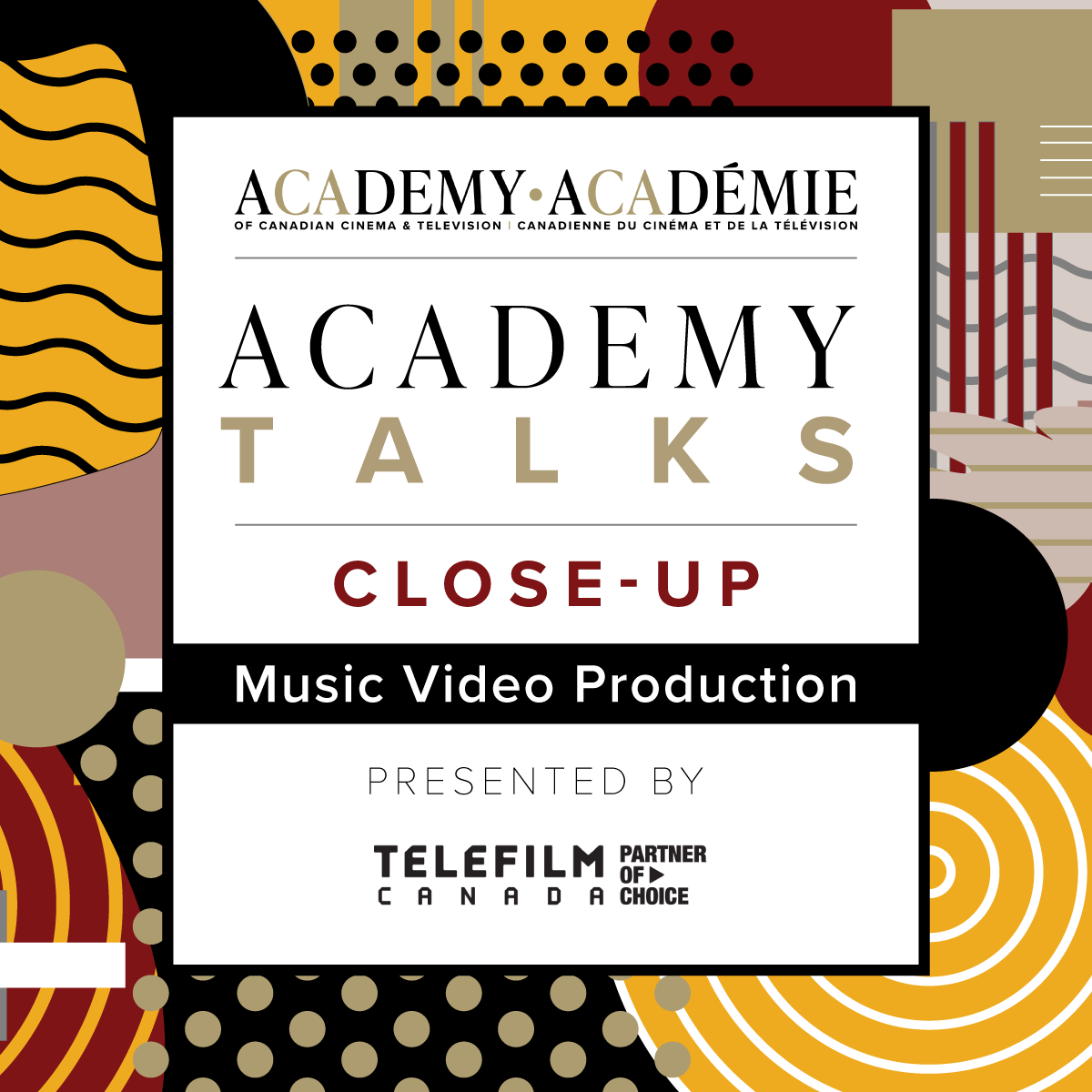 Academy Talks: Close-Up
Music Video Production Read More
Presented by Telefilm Canada
In this Close-Up discussion, our panel of past MVP Project and Prism Prize recipients discuss what makes a strong music video, creative ways to pair sound and image, and transitioning between music video and film and television formats.
Date:
Monday, October 18, 2021
1:00 – 2:00 PM ET
Zoom Webinar
Panelists: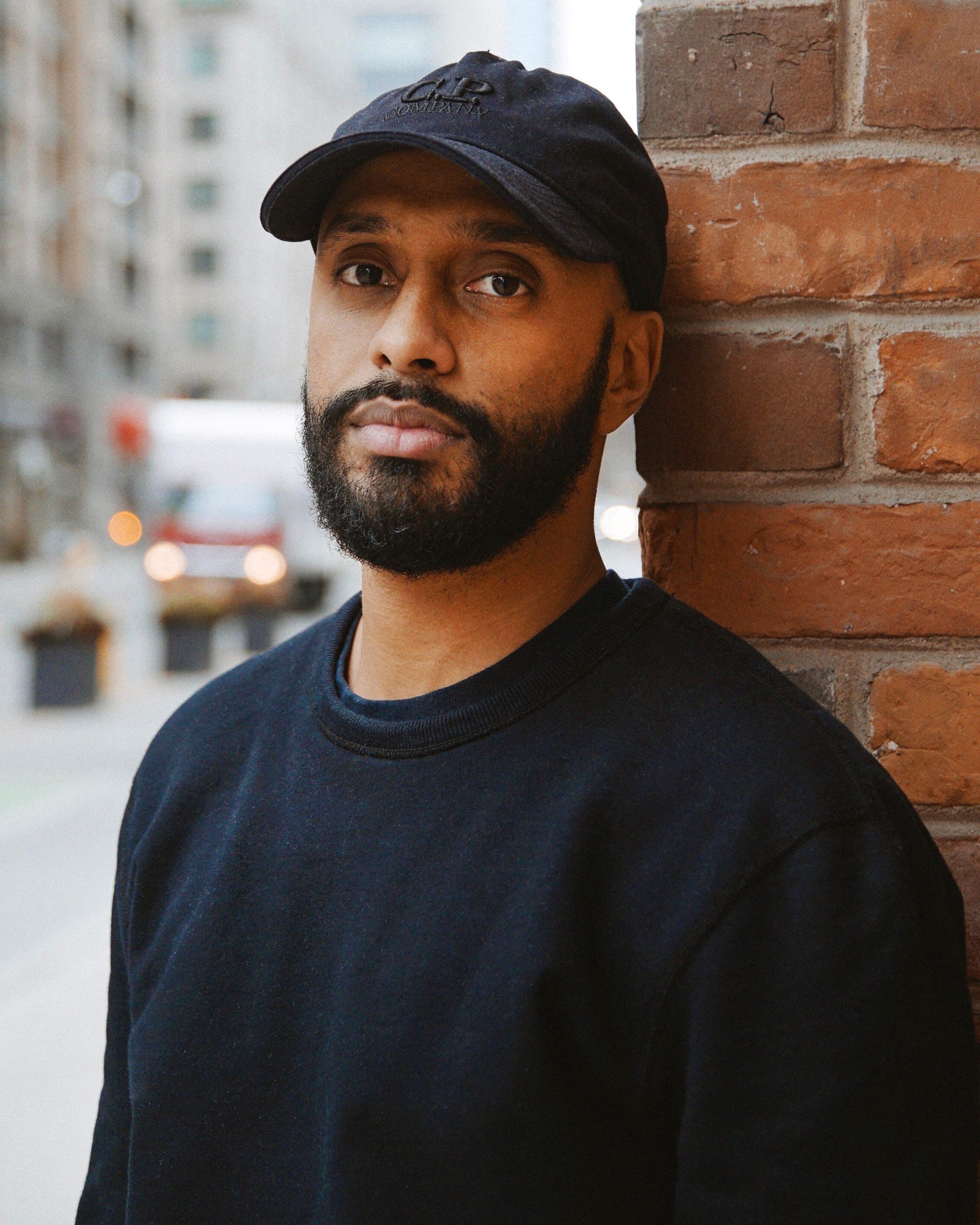 Imad Elsheikh | Founder & Executive Producer, PIQUE
Imad Elsheikh is an Executive Producer and Creative Consultant based out of Toronto. He founded PIQUE, a Toronto-based production studio and creative space that produces branded content, films, special events, products, and activations. PIQUE is passionate in developing and collaborating with emerging creators and industry professionals to create content and experiences.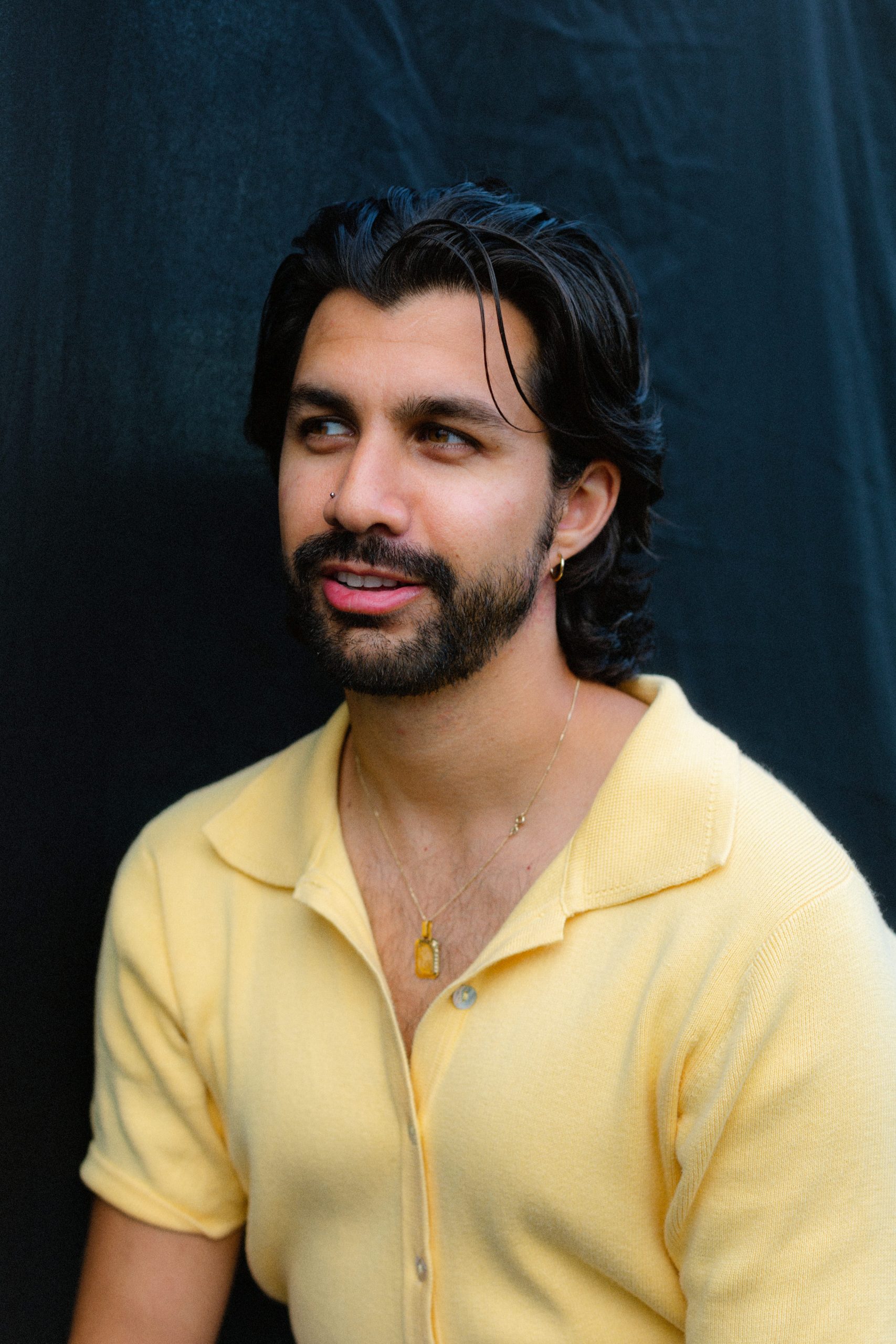 Alexander Farah | Director and Editor
Alexander Farah is an Afghan-Canadian director and editor currently between Vancouver and Toronto. His editorial work has screened at TIFF, Telluride, Clermont-Ferrand, Palm Springs and Sitges, as well as scoring nominations for the Student Academy Awards, CSAs, Berlin Commercial Awards and the UK Music Video Awards. His directorial debut, a short film entitled "Sahar", premiered at TIFF before screening internationally and landing online as a Vimeo Staff Pick. Alex's recent directorial piece was an MVP-funded music video "Meet You At The Light," showcased through platforms that include Nowness, Booooooom, Director's Notes, Shots Creative, and Director's Library.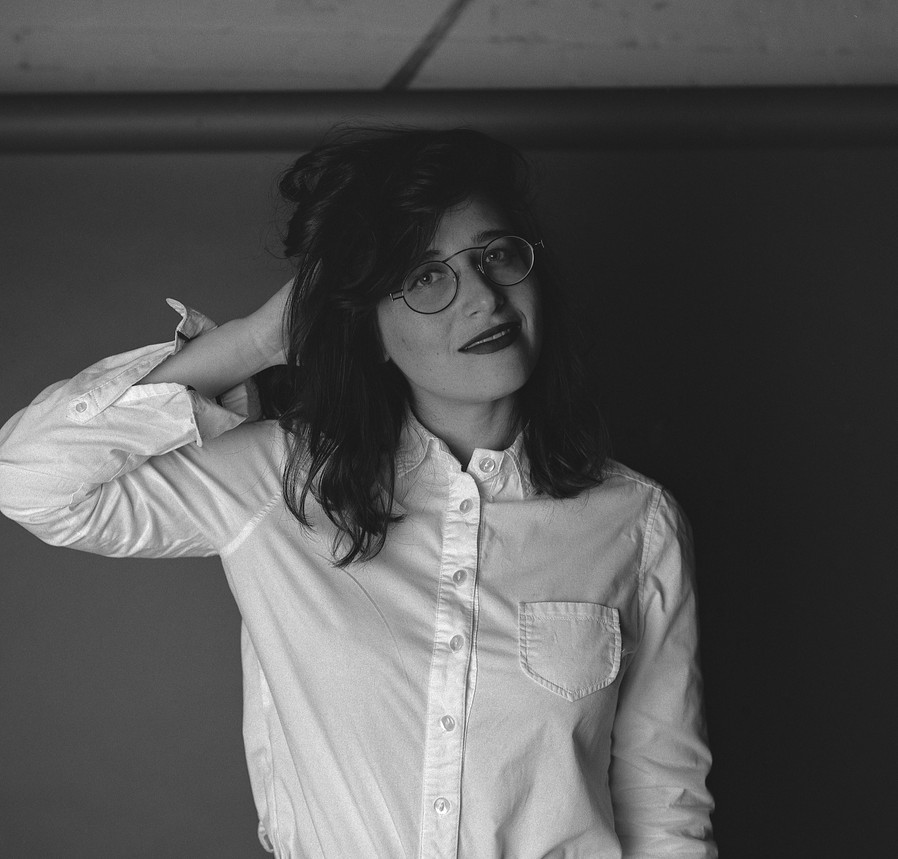 Chandler Levack | Filmmaker and Journalist
Chandler Levack is an award-winning filmmaker and writer from Toronto. She studied film and screenwriting at the University of Toronto and the Canadian Film Centre. Her music videos and short films have screened at festivals that include TIFF and SXSW, and have been nominated for multiple Juno and Prism Prize Awards. In 2021, she finished production on her first feature "I Like Movies" with support from Telefilm's Talent to Watch program. She is a current film critic for the Globe and Mail.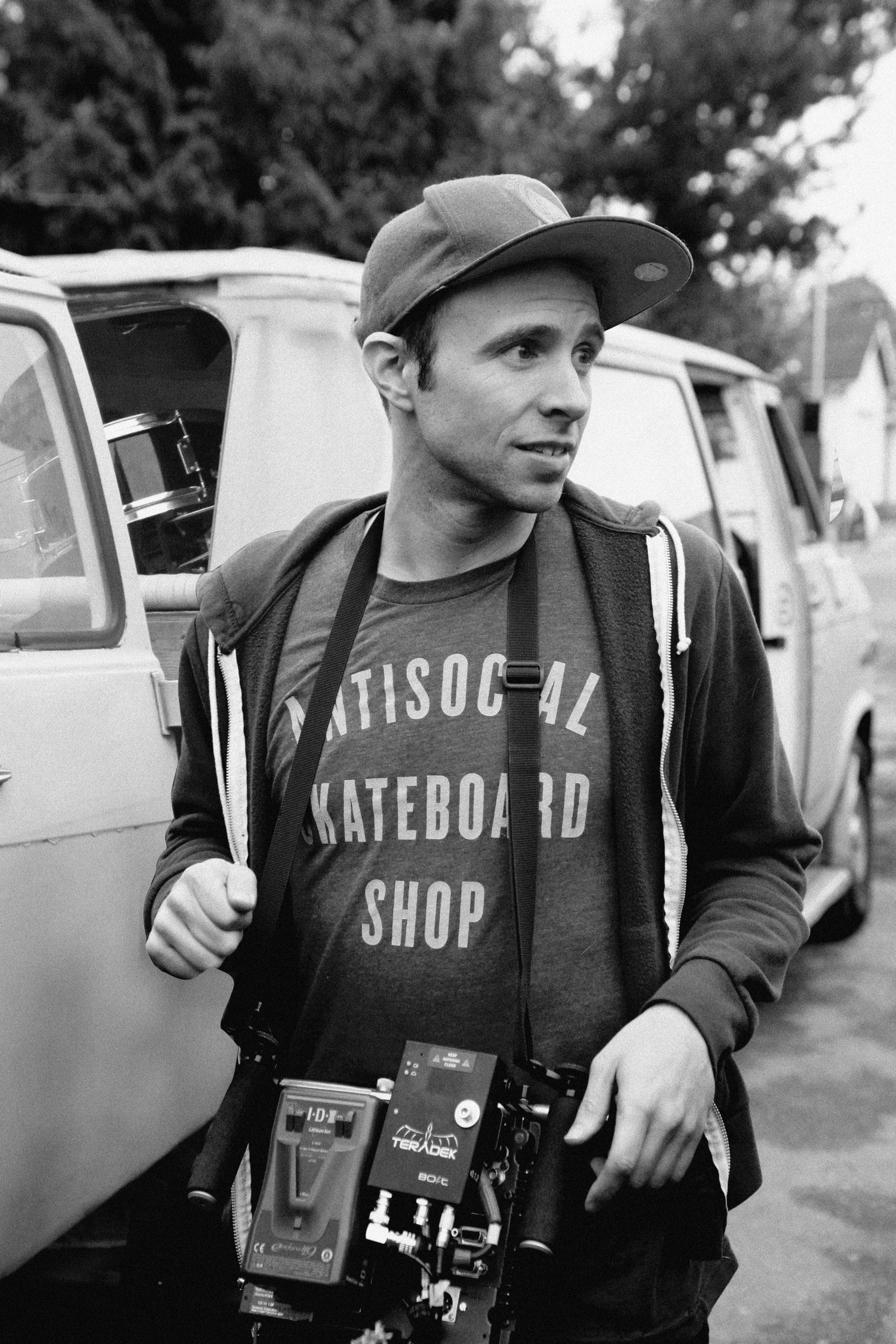 Jeremy Schaulin-Rioux  | Director/Editor
Jeremy Schaulin-Rioux is a Toronto based director / editor. His music video work, mainly with his friends in the band PUP, has garnered multiple MMVA / UKMVA / Prism Prize video of the year nominations as well as spots on Rolling Stone's top 5 videos of the year and Billboard / Pitchfork's top videos of the decade. In 2015 he was included in the Cannes Lions New Directors Showcase. His short film Rules for Werewolves was an official selection of SXSW 2020 and premiered at TIFF. His first documentary feature Handle with Care recently premiered at the Vancouver International Film Festival.
Moderated by:

Amani Bin Shikhan | Writer and Producer
Amani Bin Shikhan is a writer and producer, among other things. Through her work, she aims to help tell meaningful stories about her world, and the worlds of those around her. Photo by Soko Negash.
Free for Academy Members. $10 for Non-Members.