(Thursday, May 13 — 3:30 PM – 4:30 PM ET / 12:30 PM – 1:30 PM PT)
While many of our favourite shows have come to an end this year, 2020 also introduced a wealth of new pilots dominating our TVs with style, joy, and panache. Join the directors of some of the new series that have made an impact this year as they discuss taking the helm, shaping a new project, and investigating the international identity of Canadian storytelling.
GUESTS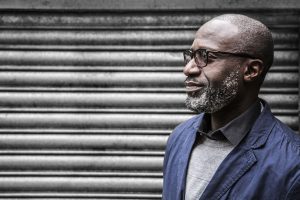 George Bernard Amponsah | Director
George Amponsah is a multiple award winning BAFTA nominated film maker who first started taking pictures in the 1980s as a photographer and Super 8mm film enthusiast.
George's most recent work in 2019 saw him working as director on Enslaved – a new inspirational six-part documentary series hosted by Academy Award nominated actor Samuel L. Jackson (Glass, Captain Marvel, Pulp Fiction) that brings home the horror of slavery to the world through underwater archaeology. George's directing work on Enslaved involved filming in Brazil, Ethiopia and Jamaica as well as Europe and the UK.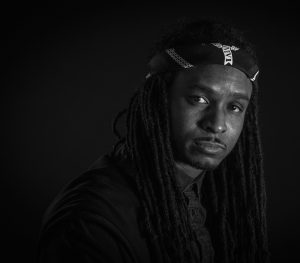 R.T. Thorne | Creator, Executive Producer & Director
R.T. Thorne has emerged as one of North America's most eclectic storytellers since debuting on the music video filmmaking scene over a decade ago. A versatile triple threat, he is a director, producer, and screenwriter, focused on telling stories that break new ground representing the unrepresented. In 2020 he created UTOPIA FALLS, an Afrofuturistic, YA sci-fi series. R.T. has directed television for NBC, The CW, Warner Television, Netflix, Disney, and HULU. His international episodic television work has earned him three CSA nominations. He is currently in preproduction on the CBC / BET+ historical drama THE PORTER.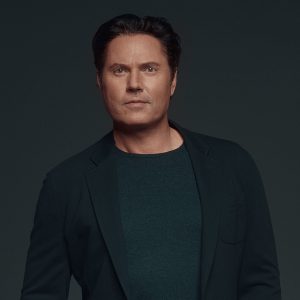 Ron E. Scott | Showrunner & Director
Ron E. Scott is an award-winning Showrunner and Director with over twenty five years of industry experience. After graduating from Vancouver Film School in 1993, he founded Prairie Dog Film + Television and has since become a prominent figure in the world of independent television production. He has been involved in creating five scripted series and his projects have been nominated for over 150 Awards, including; Best Dramatic Series and Best Dramatic Writing at the Canadian Screen Awards.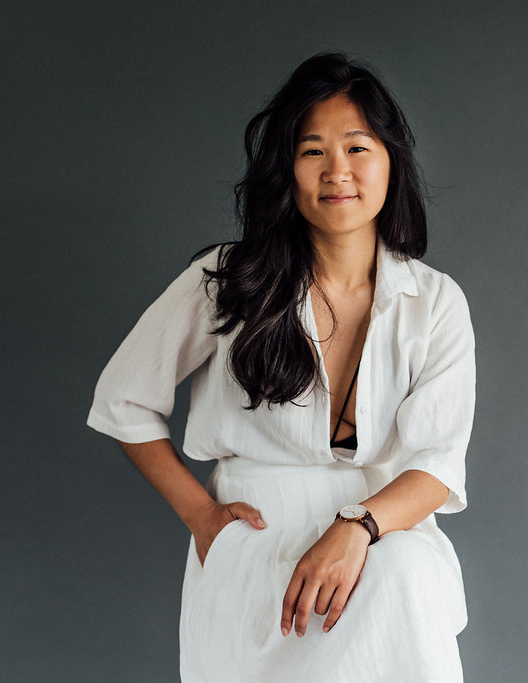 Sherren Lee | Director
Named as The Hollywood Reporter's 2018 Canada's Rising Stars, Sherren is the award-winning director of short film BENJAMIN (2015) and web series SOMEONE NOT THERE (2014). Her latest short, THE THINGS YOU THINK I'M THINKING (2017) has screened at over eighty film festivals across the globe, won a dozen awards, was selected as a Vimeo Staff Pick and has over 2 million views on Omeleto Channel on YouTube. Her TV credits include Murdoch Mysteries, Hudson & Rex, Coroner, Kim's Convenience, Odd Squad, Dino Dana and Endlings.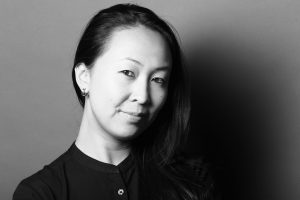 Tiffany Hsiung | Director
Tiffany Hsiung is a Peabody award-winning filmmaker based in Toronto, Canada and is listed as one of DOC NYC's 40 under 40. Her latest film Sing Me a Lullaby (2020) won the Oscar qualifying Grand Jury Prize at DOC NYC, America's largest documentary film festival, along with the inaugural Toronto International Film Festival 'Share Her Journey Short Cuts Award' during her world premiere at TIFF. Sing Me a Lullaby went on to winning The Directors Guild of Canada Best Short Film Award as well as being listed as one of TIFF Canada's Top Ten and recently nominated for a Canadian Screen Award for Best Short Documentary. Tiffany's feature debut documentary The Apology (2016) earned over 15 international awards which includes the prestigious Peabody award, the DuPont Columbia Award and the Allan King Memorial Award. Her work has been released around the world, broadcasted and Theatrically released across Asia, Us and Canada with partnerships with Al Jazeera, PBS and The New Yorker. Tiffany's latest film, Short documentary, Until Further Notice will have a Toronto Premiere at Hot Docs this year.
Tiffany currently sits on the board of DOC Canada Ontario chapter and was elected as second vice-chair of the Directors Guild of Canada Ontario Executive Board in 2020 and recently invited to be part of the HOT DOCS Executive Board. Tiffany is also a member of the National BIPOC committee for the Directors Guild of Canada.
MODERATOR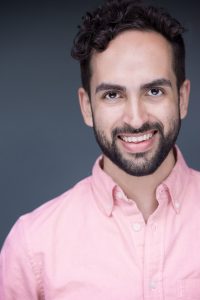 JP Larocque | Television Writer, Producer, and Journalist
JP Larocque is a television writer, producer and journalist. Alongside recent work on CBC's Coroner, JP has written on CTV's JANN, CBC's Diggstown, Netflix's Another Life, and is creator and executive producer of the OUTtv digital series Gay Nerds. As a journalist, JP has bylines in The Toronto Star, The Walrus, Maclean's, Xtra, Spacing, The Beaverton, and Flare. A proud member of both the LGBTQ+ and BIPOC communities, JP is committed to diversity and inclusion in all of his work.
This session is free for members of the Canadian Academy, CMPA, and DGC Ontario. Tickets are available for purchase for non-members.