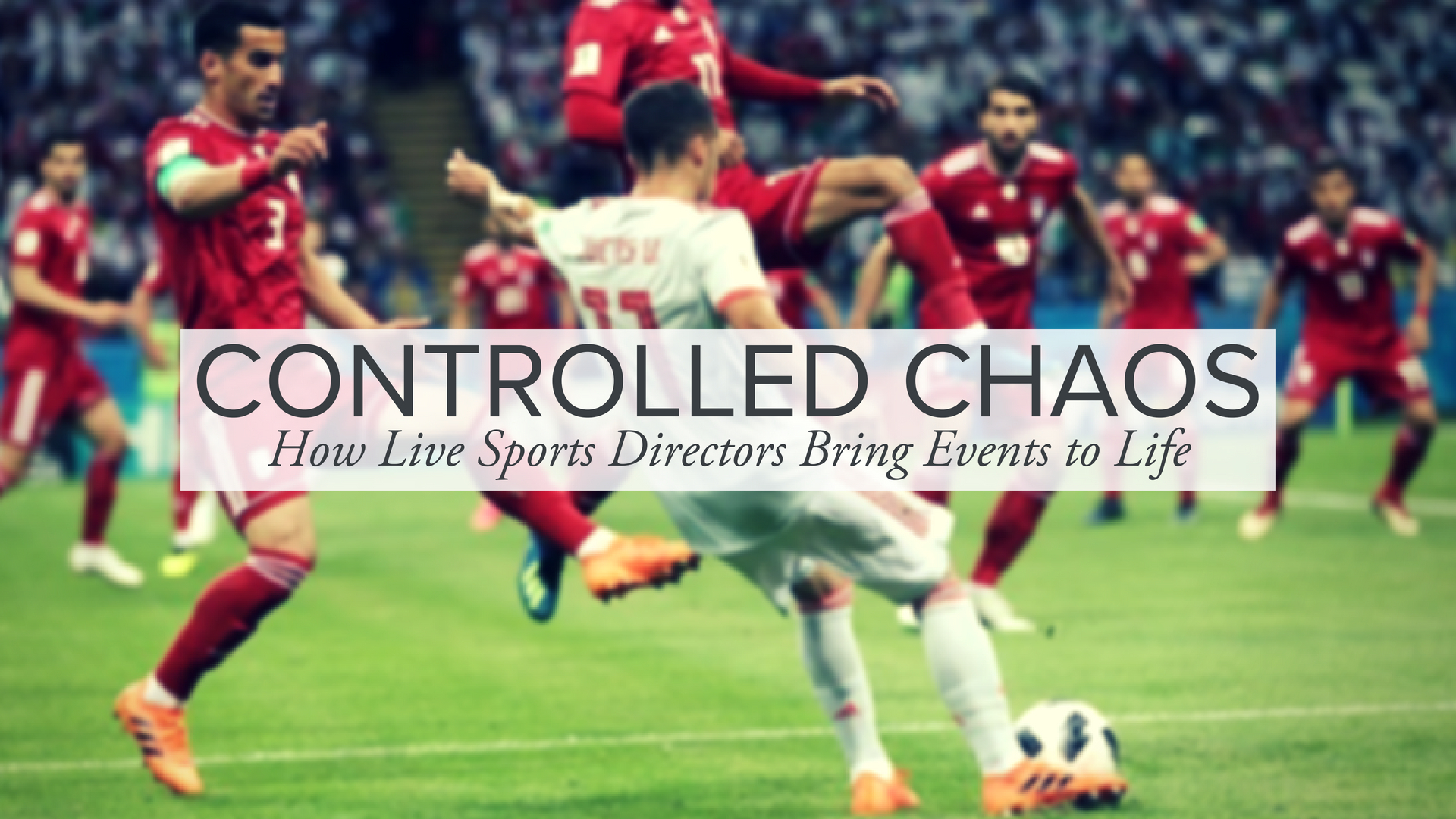 It begins with a close up of the 27-year-old star French forward Antoine Griezmann, his face pensive yet focused on his target as he moves to take his indirect free kick. The next shot, a sideline view, tracks the ball as it arcs from deep on the right flank toward the mass of bodies in the Croatian box, past the keeper Danijel Subašić and into the net. One-nil France.
 After we see Griezmann celebrate, however, the next shot raises eyebrows. It's Mario Mandzukic, the Croatian striker, looking bewildered as he skulks back to the centre circle. Mandzukic has scored an own goal, the first ever in a FIFA World Cup final.  After the replays confirm it, we get the coup de grâce— Mandzukic, walking in slow motion, shrugging his anguished apology to one of his teammates off camera. It is the perfect shot to seal a historic moment.
This entire sequence, which takes place in less than a minute, wasn't planned in advance, but was the result of choices made by a live sports director in a truck overlooking more than 30 cameras, tasked with selecting views and angles and tying together the action as it unfolds in real time. It is, you might say, a high pressure job.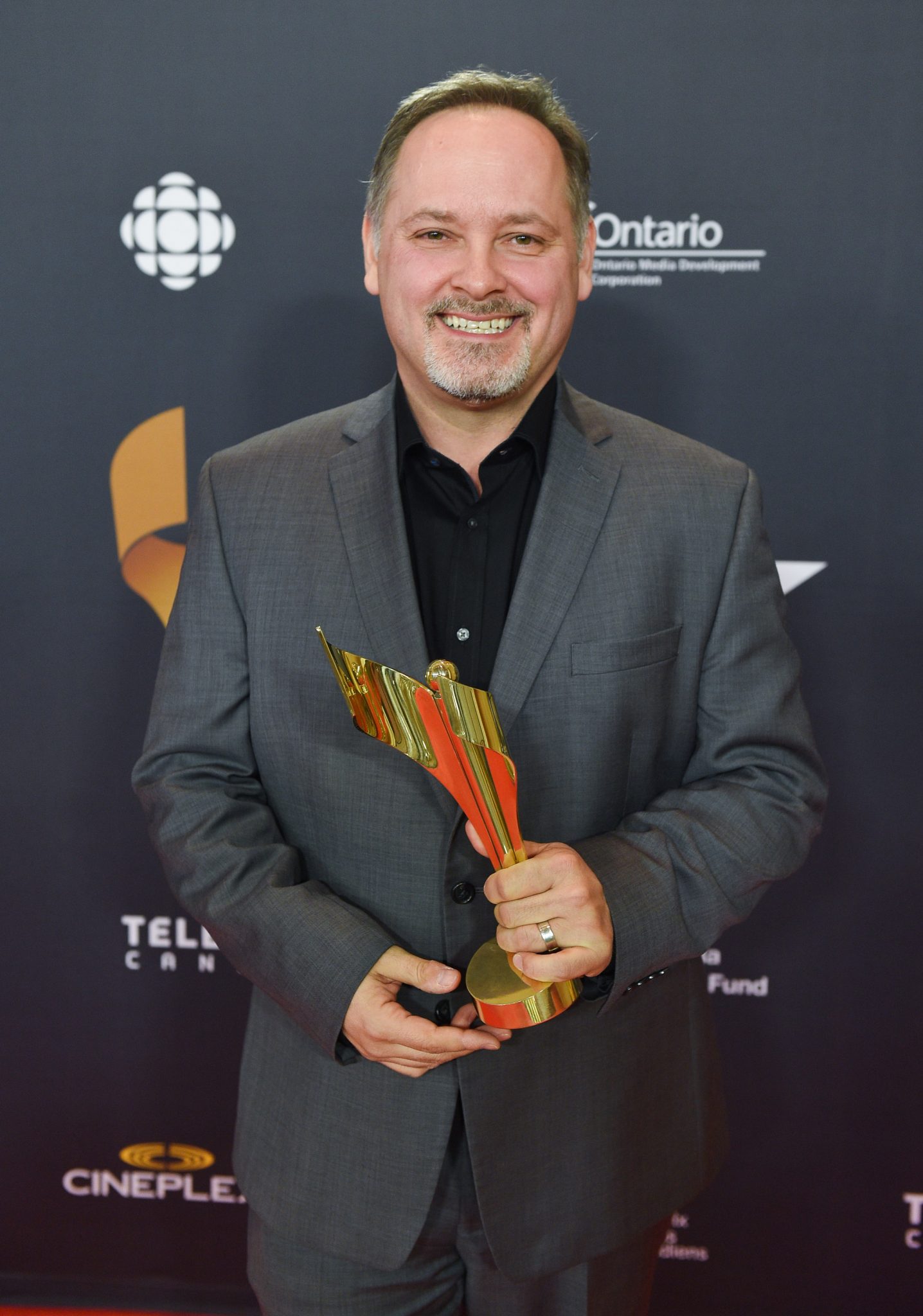 "The controlled chaos that happens for the entire broadcast runs much smoother when everyone understands the storylines we began with, and ones that develop throughout the game," says Andy Bouyoukos, a senior director of live events with TSN and both a Gemini and Canadian Screen Award winner for best direction in a live sporting event. "Things don't always go as planned, and a lot of stuff can end up on the 'editing floor'."
Bouyoukos is a 31-year veteran with TSN, and has directed a wide range of sports and leagues including MLS, the NHL, MLB, the NBA, lacrosse, track and field, the summer and winter Olympics, golf, figure skating and the CFL, including several Grey Cups. And while he enjoyed the (pre-recorded) World Cup final from the comfort of a plane, he understands better than most the pressure that comes with covering a major cup match.
"The most challenging events to cover are the ones that push your mental focus," Bouyoukos says."They are the ones that always seem to have the most eyeballs on them, and you have to execute a vision while being in the chair longer to cover pre-game ceremonies, post-game ceremonies."
The key however is not to be overawed by the occasion for big matches. "We like to say once we get through all the pomp and circumstance, it's just a game. That always helps keep you ahead of the play," he says.
Bouyoukos says his primary role is to put you in the game and then get out of the way. "The biggest rule with TV is to give the viewer the best angle to capture the action live, while not interfering with the integrity of the sport," he says. What this means in practice, however, can change depending on the nature of the game.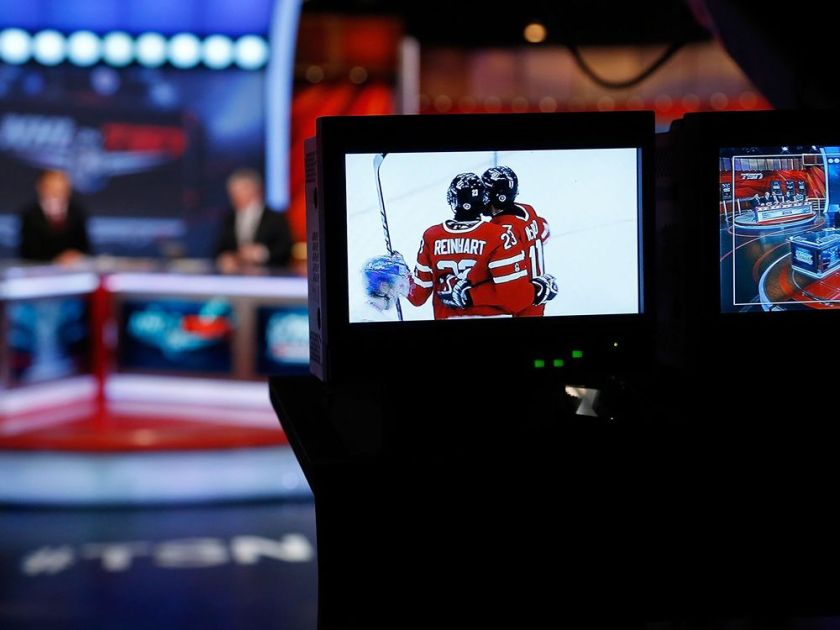 "Some sports demand that we cut more cameras than others. Soccer, hockey, and tennis are sports that can be covered primarily by a single game camera until there is a stop in play. Baseball requires many more cuts once a ball is hit, with runners on base. Some production philosophies call to cut less, while others are to cut more. Ultimately the viewer is what should be considered when you are cutting a sport."
Nailing a consistent, effective approach to an event requires meticulous planning. "My pregame routine is always the same," Bouyoukos says. "It begins a couple of days prior to a game, doing research on the teams. On game day I have a camera meeting with all operators to bring them up to speed on stories, personnel changes to teams, who the key individuals and VIPs are, and remind them of our coverage plan."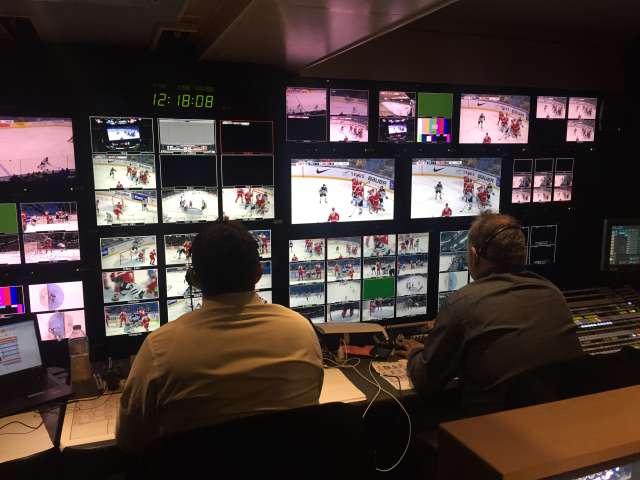 This kind of preparation is integral as covering live events is truly a team sport. "The cameras out in the stadium are my eyes. Because we are 'in a box', the production trailer, we are really on to what our camera operators, and spotters are seeing. In every sport there are assignments for every camera that is we have planned out."
In addition to planning, Bouyoukos explains how important it is for a director to have an intuitive feel for the rhythms and cadences of every sport they cover, which can put different demands on the crew. He uses an example from baseball, a sport that can involve a complex chain of cause and effect on any given play, requiring fast thinking on the part of the director.
"You have to understand what a ball hit to the right field corner with bases loaded will create as a challenge to you the director, and what the viewer needs to see," he explains. "Here is a sequence example. Ball hit. Is it fair or foul? Runner on third scores. Where is the ball with the right fielder as a reference? Man on second getting waved home or scoring. Ball into right fielders glove. Where is the runner from first? Ball thrown in. Man from first either sliding into home or third. And finally man who hit the ball, followed by pitcher reaction. Assuming nothing odd happened in the corner. This can be done in many different ways, but you need to know what is required of you."
Despite the demands the nature of individual sports place on the director, Bouyoukos insists there is still room for personal expression. "Being able to capture the emotion, and excitement, as well as obviously the outcome, are what I believe make up sports direction art." This particularly applies for matches like a World Cup final, where there is as much action off the field as on it.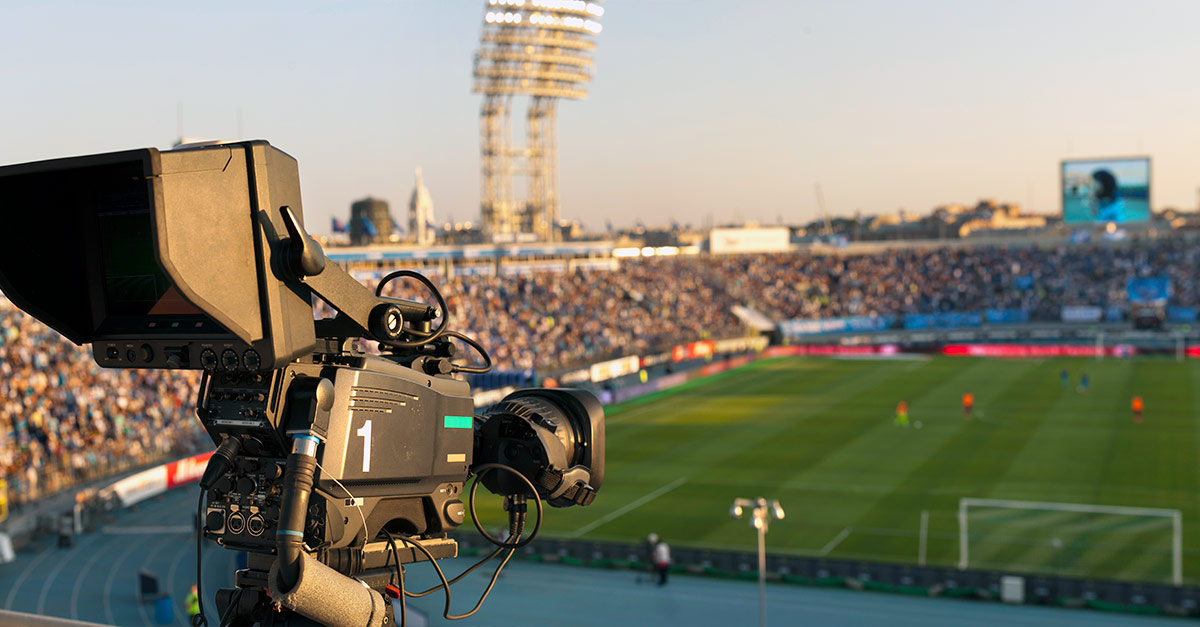 "Some of my most memorable moments are not of happy players," he says. "Fans being amazed, legends and VIPs reacting, or team presidents packing their briefcases after a loss. These are shots that tell the story. These are the art.  These shots become easier in a final when you triple your cameras, but when you are able to capture those live with a 10 camera broadcast is when you are most proud of your work."
And major finals, like France's 4-2 win over Croatia in July, are when live sports directors can truly shine and elevate what makes sport truly fantastic–the individuals who play it. "To capture the raw emotion that is happening during, and most importantly, immediately after the final has been won is what brings it all together," Bouyoukos says. "Going back to wrap up stories, while at the same time showing the agony and ecstasy of the moment, is what you strive for."

Written for the Academy by Richard Whittall
Illustration designed for the Academy by Kathleen Walsh
Image/Media Sources:
Mario Mandzukic scores own goal
Andy Bouyoukos at the 2016 Canadian Screen Awards
Camera featuring hockey in the TSN newsroom
Bouyoukos in the production truck
Camera surveying a stadium