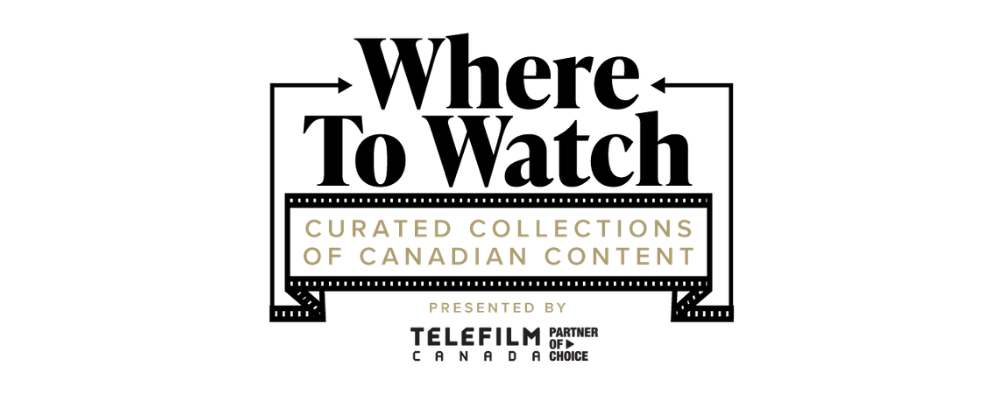 SEPTEMBER | FALL FESTIVAL PREVIEW
We're kicking off fall festival season with a collection of Canadian features, docs, and shorts featured at upcoming film festivals across the country. Learn more below about each festival featured on this list, browse their full program guides, and take advantage of the great programming and special events they have to offer!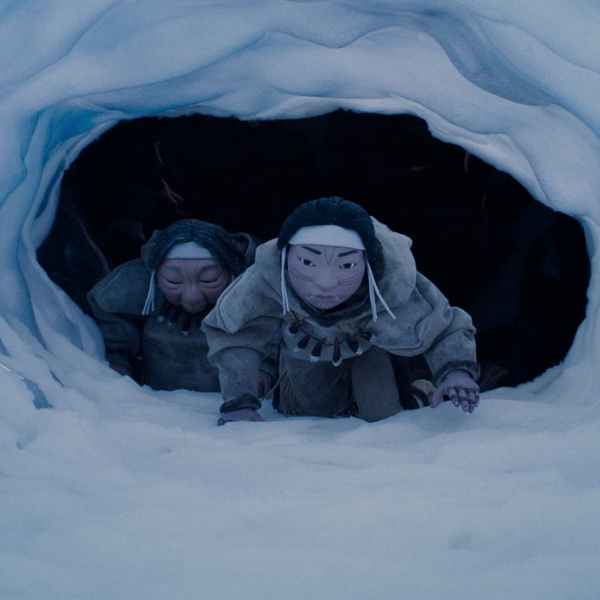 ANGAKUKSAJAUJUQ: THE SHAMAN'S APPRENTICE
Director: Zacharius Kunuk
A young shaman must face her first test—a trip underground to visit Kannaaluk, The One Below, who holds the answers to why a community member has become ill.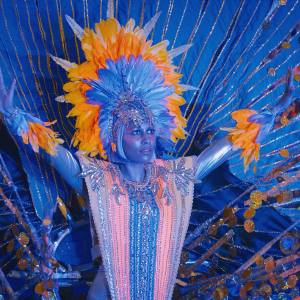 BECOMING A QUEEN
Director: Chris Strikes
Joella Crichton aims to win for a historic tenth time in Caribbean Carnival's Queen Competition, in her final year. A tenth win would forever solidify her legacy in the Caribbean-Canadian community. Joella hopes to leverage this legacy to be viewed as an ambassador for Caribbean Carnival, educating youth and the larger society on its significance so that the vibrant event is seen as the fine art that it truly is.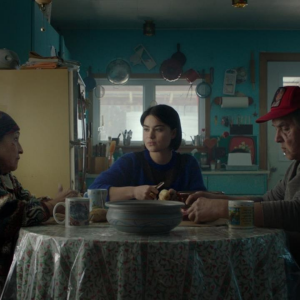 BOOTLEGGER
Director: Caroline Monnet
Mani returns to the reserve in Quebec where she grew up. Resolved to reintegrate into the community, she gets involved in the debate around a referendum on allowing the free sale of alcohol on the reserve. Opposing forces quickly divide the community into two sides who face off with each other.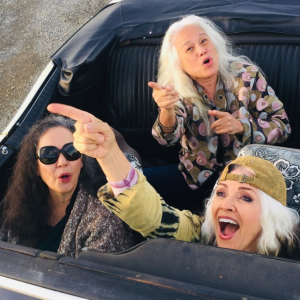 FANNY: THE RIGHT TO ROCK
Director: Bobbi Jo Hart
The untold story of a Filipina American garage band that morphed into the ferocious rock group Fanny, who almost became the female Beatles. Features Bonnie Raitt and Joe Elliott.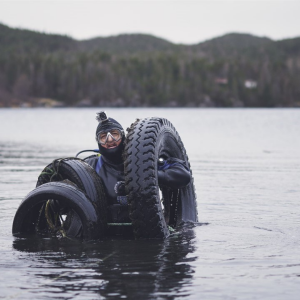 HELL OR CLEAN WATER
Director: Cody Westman


A diver devotes himself to cleaning up the ocean floors in Newfoundland's harbours, one tire at a time. As he edges closer to financial ruin in his effort to save the planet, his good deeds don't go unnoticed.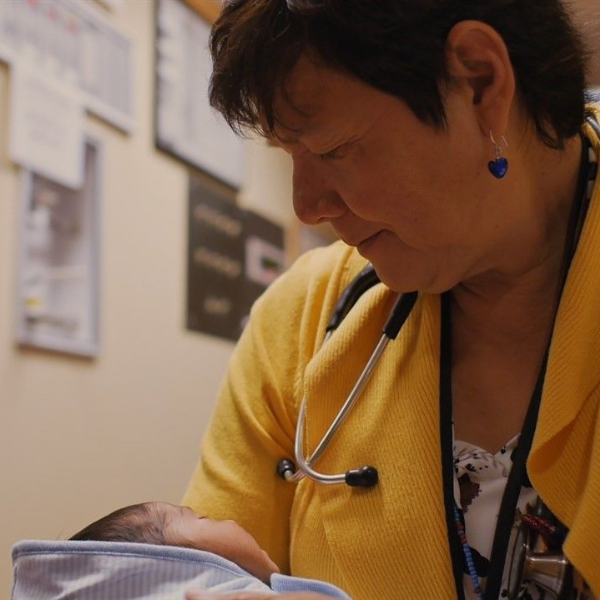 KÍMMAPIIYIPITSSINI: THE MEANING OF EMPATHY
Director: Elle-Máija Tailfeathers

Follow filmmaker Elle-Máijá Tailfeathers as she creates an intimate portrait of her community and the impacts of the substance use and overdose epidemic. Witness the work of community members with substance-use disorder, first responders, and health professionals in the Kainai First Nation as they bring hope and change through harm reduction to Blackfoot people.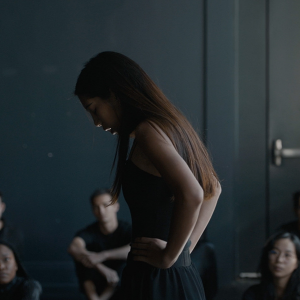 QUICKENING
Director: Haya Waseem

The debut feature from writer-director Haya Waseem explores the life of a young woman of colour navigating love, heartbreak, and family turmoil.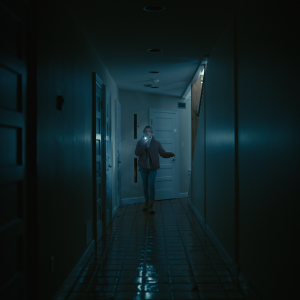 SEE FOR ME
Director: Randall Okita
Sophie, a young blind woman, house-sitting at a secluded mansion, finds herself under invasion by thieves seeking a hidden safe. Her only means of defense: a new app called "See For Me". It connects her to a volunteer across the country who helps her survive by seeing on her behalf. Sophie is connected to Kelly, an army veteran who spends her days playing first person shooter games. Sophie is forced to learn that if she's going to survive the night, she'll need all the help she can get. A blind teenage girl who ends up being not so powerless after all.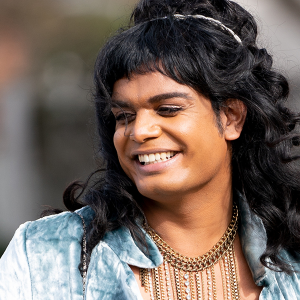 SORT OF
Creator(s): Bilal Baig, Fab Filippo

A refreshing comedy about a young gender-fluid caregiver, whose life plans are disrupted when tragedy strikes the family they help to maintain.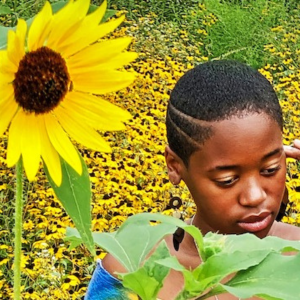 SUBJECTS OF DESIRE
Director: Jennifer Holness
Subjects of Desire is a timely documentary film that examines the cultural shift in North American beauty standards towards embracing Black female aesthetics and features. Told from the POV of women who aren't afraid to challenge conventional beauty standards, the film explores the positive and negative portrayals of Black women in media and asks what is the impact today? Weaving through the past and present, Subjects of Desire is a culturally significant, provocative documentary film that challenges and ultimately deconstructs what we understand about race and the power behind beauty.
Check out the list below for more information about September & early October film festivals featured on this list and their available programming:
CARIBBEANTALES INTERNATIONAL FILM FESTIVAL
September 8-24, 2021
CaribbeanTales International Film Festival (CTFF) 2021 is a virtual festival including both live events and on-demand film content. For a full description of the Live Events, a program guide of the 50+ films available on VOD, and more information about the 55+ filmmakers from and supporting the Caribbean Diaspora, follow the link below. All access passes are also available here.
CALGARY INTERNATIONAL FILM FESTIVAL
September 23-October 3, 2021
The 22nd Calgary International Film Festival (CIFF) will feature a hybrid-model, offering both in-cinema and virtual experiences. 2021 ticket bundles, as well as more information regarding the festival are available at the link below. The full program guide will be available on September 8, 2021, and box office will be open to the general public on September 10, 2021.
CINÉFEST SUDBURY INTERNATIONAL FILM FESTIVAL
September 18-26, 2021
Cinéfest Sudbury International Film Festival is presenting their second hybrid-style Festival, integrating both an in-theatre experience at SilverCity and an at-home virtual experience. If you are accessing the festival virtually, be sure to check the availability of each title in your region. 
More information regarding the festival, including the full in-theatre and at-home film guides, and ticketing for both can be found at the link below.
FIN ATLANTIC INTERNATIONAL FILM FESTIVAL
September 16-23, 2021
FIN Atlantic International Film Festival and FIN Stream will feature 158 films, 87 in-cinema screenings, and 28 online screenings. The festival will be presented in Halifax, Nova Scotia, and accessible virtually online throughout Atlantic Canada via FIN Stream. Click the link below to learn more about the festival, and view the full program guide on FINpedia.
LUNENBURG DOC FEST
September 23-29, 2021
The Lunenburg Doc Fest is planning a hybrid festival experience this year. All films will be viewable online, and special social events will take place onsite as possible. Review the film guide here to see which films have been announced, and stay tuned for upcoming programming announcements. Their How-to-Watch Guide for accessing films is available here, and more festival information is available below.
OTTAWA INTERNATIONAL ANIMATION FESTIVAL
September 22-October 3, 2021
The 2021 Ottawa International Animation Festival will include competition and special screenings, festival talks, and industry conference programming, all taking place online. Their full event  schedule will be announced shortly, and you can check out their official competition programming here. Learn more about festival pass options at the link below.
TORONTO INTERNATIONAL FILM FESTIVAL
September 9-18, 2021
The Toronto International Film Festival (TIFF) will include in-person events at cinemas, drive-ins, and open-air screenings, as well as digital film screenings available across Canada. Learn more about festival tickets here, and click the link below to browse the wide range of films and programming available this year.
MONTREAL INTERNATIONAL BLACK FILM FESTIVAL
September 22-October 3, 2021
The 17th Montreal International Black Film Festival (MIBFF) will be presented in a hybrid format, with online events as well as events in person. You can view the full program of films here, and the schedule of online & in-person special events here. Visit the link below for more information about the festival and purchasing passes and individual screening tickets.
EDMONTON INTERNATIONAL FILM FESTIVAL
*upcoming
October 1-10, 2021
The Edmonton Film Festival will be hosting an in-person festival with many films available through Eventive at the same time. Keep an eye on their website to stay up-to-date with their festival and programming announcements!
VANCOUVER INTERNATIONAL FILM FESTIVAL
*Upcoming
October 1-11, 2021
Join the Vancouver International Film Festival (VIFF) for their 40th festival this fall. They are planning for every film to be screened in-cinema this year, pending updates to the BC Restart Plan. A selection of films will also be available for online viewing. Check back on September 8, 2021 for their program launch!