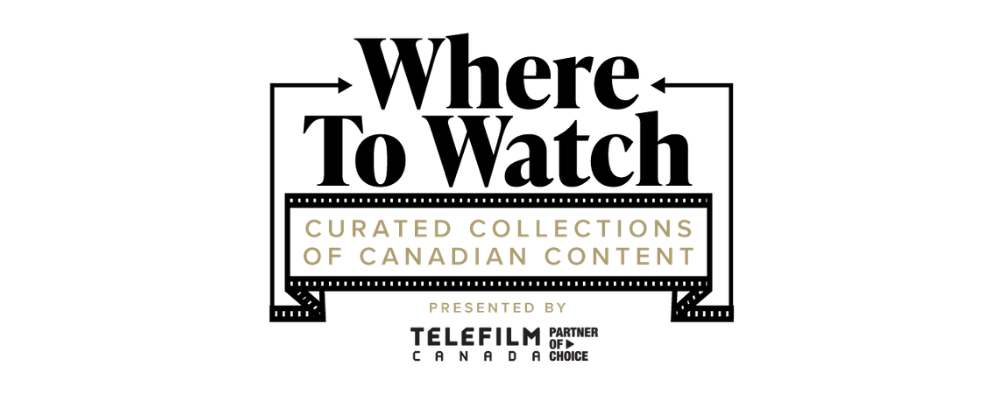 OCTOBER | FALL FESTIVAL WRAP-UP
Fall festival season continues! We're back with another collection of must-see selections from festivals across the country. Be sure to check out the full programming guides for each festival to take advantage of the countless screenings (in-person & virtual), filmmaker Q&A's and special events available this fall. Learn more about our extended list of the festivals that are running from now until the end of the year below.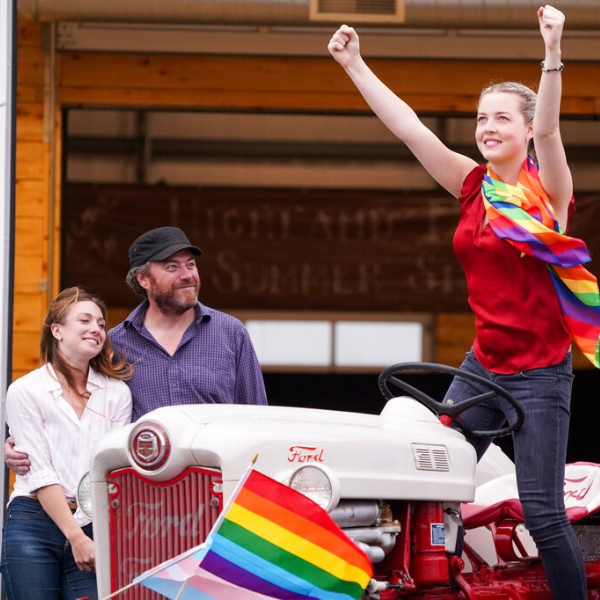 DAWN, HER DAD & THE TRACTOR
Director: Shelley Thompson
Dawn returns home to Nova Scotia to mourn the death of her mother and repair the estrangement with her father, John Andrew. An ancient tractor becomes the focus for the mechanically-minded Dawn, but her father's long-simmering resentment heightens tensions. Watching his daughter work to restore the tractor, he realises that reclaiming this relationship depends on his own coming out: supporting Dawn publicly and fighting malicious small-town transphobia.
DON'T SAY ITS NAME
Director: Rueben Martell
The quiet of a snowy Indigenous community is upended by the arrival of the mining company WEC who have signed an agreement to drill the land. But before drilling starts, WEC employees begin to turn up dead, attacked by a mysterious force. As a local peace officer and a park ranger investigate, they come face to face with the vengeful spirits that have haunted the land for generations.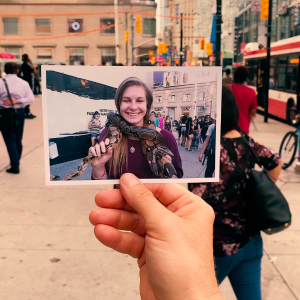 DRUNK ON TOO MUCH LIFE
Director: Michelle Melles
Drunk on Too Much Life focuses on Melles' daughter, Corrina, a young woman who has experienced mental illness for much of her adult life. Corrina describes herself as "being trapped inside her own mind games." Now, after years of doctors, medications and mental health facility check-ins, her family starts exploring healing methods outside of standard biomedical models. These alternative treatments positively impact Corrina, reflecting the healing power of art, creativity and meaningful human connection.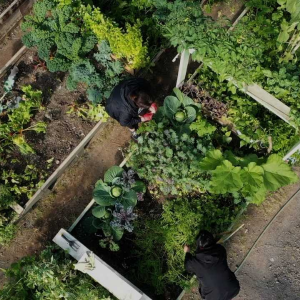 FOOD FOR THE REST OF US
Director: Caroline Cox
Food for the Rest of Us examines how getting back to the land is tied to other movements such as Black Lives Matter, Idle No More and Times Up. This feature film presents 5 stories of people living life on their own terms, serving as leaders and leading a revolution to a better world, from the ground up!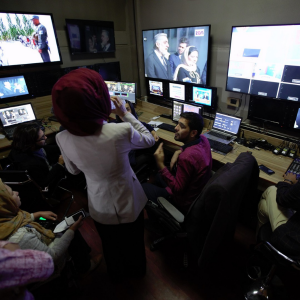 IN THE RUMBLING BELLY OF THE MOTHERLAND
Director: Brishkay Ahmed

In the midst of Taliban and US peace talks, journalists from The Women News Network in Kabul, Afghanistan report on breaking news amidst insecurity and uncertainty.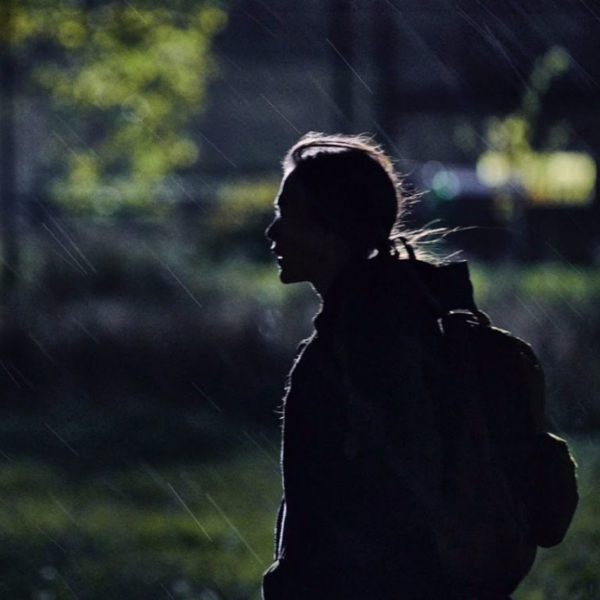 NIGHT RAIDERS
Director: Danis Goulet

The year is 2043. A military occupation controls disenfranchised cities in post-war North America. Children are property of the State. A desperate Cree woman joins an underground band of vigilantes to infiltrate a State children's academy and get her daughter back. Night Raiders is a female-driven dystopian drama about resilience, courage and love.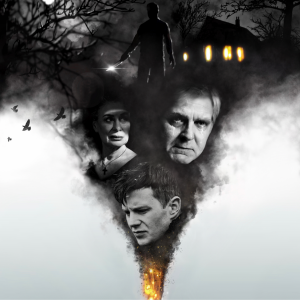 THE RIGHTEOUS
Director: Mark O'Brien

A burdened man feels the wrath of a vengeful God after he and his wife are visited by a mysterious stranger.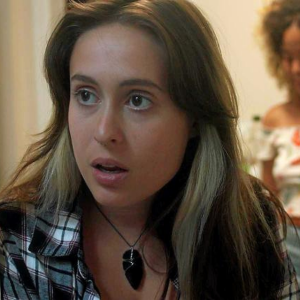 TA PLANÈTE NATALE
Director:  Sébastien Higgins
A shy and bookish teenager, Nathan longs to meet a girl and one day become a great poet. A heartbroken former hockey star, Maripier just wants to be left alone. This is the story of their meeting.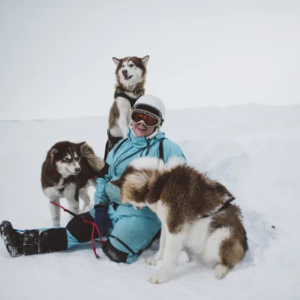 TAILS ON ICE
Director:  Miranda Currie

This heart-warming story set in the coldest of climates follows Ellesmere, a fit and instantly loveable Canadian Inuit yearling sled dog as she sets off on her first training expedition and rite of passage. With the right experience and discipline Ellesmere has the potential to be the next alpha female. She must learn the survival skills from the matriarchs that came before her in order to not only earn, but to defend her position in the dog pack. Running on the Great Slave Lake is no easy task. Ellesmere, along with her musher and pack, must navigate strong winds, snowstorms and pack dynamics. Whatever happens, Ellesmere will find that every dog has a place in the pack.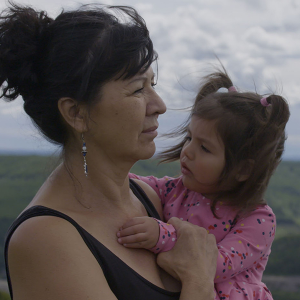 WOCHIIGII LO END OF THE PEACE
Director: Heather Hatch
Wochiigii lo: End of the Peace follows the struggles of Diane Abel and Chief Roland Willson of West Moberly First Nation as they battle the BC government against the construction of a multi-billion dollar dam along the Peace River. Through the story of one of many communities fighting to maintain their identity in the face of Canada's colonial structures, Haida filmmaker Heather Hatch expertly presents an absolute must-watch call to action.
Check out the list below for more information about the film festivals featured on this list and more coming up for the rest of the year:
ST. JOHN'S INTERNATIONAL WOMEN'S FILM FESTIVAL
October 13-17, 2021
The 32nd St. John's International Women's Film Festival (SJIWFF) will be held online for 2021. Films will be available to stream from October 13 until 11:59 (NDT) on October 17, and will be made accessible for audiences in Atlantic Canada, Quebec, and Ontario with some exceptions. Learn more about purchasing tickets here, and review their full list of programming at the link below.
PLANET IN FOCUS FILM FESTIVAL
October 14-24, 2021
The Planet in Focus Film Festival will be 100%  available online this year, with additional in-person events in Toronto, Ontario at stackt market. All films will be available to stream across Canada through their website, with exceptions based on province. Films will be available any time within the festival dates, starting on October 14 at 12:00 pm until the extended streaming period ends on October 24 at 11:59pm. Review their full list of programming at the link below. 
TORONTO AFTER DARK
October 14-17, 2021
Toronto After Dark's 15th edition will run exclusively as a virtual event with twelve screenings (ten feature films & two shorts collections – including more Canadian films) available to stream across Canada over the five days of the festival. Filmmaker intros and other bonus features will also be available. Check out the full festival line up here and click the link below for more festival info. 
IMAGINENATIVE FILM + MEDIA ARTS FESTIVAL
October 19-24, 2021
The imagineNATIVE Film + Media Arts Festival will return for their 22nd year with an online and in-person festival including film, video, audio, digital and interactive art, exhibitions, special events, and more. Multi-passes and day-passes are available at the link below, and their full programming list can be found here. 
REELWORLD FILM FESTIVAL
October 20-27, 2021
The Reelworld Film festival, in its 21st year, will run as a hybrid festival with in-person screenings at Paradise Theatre in Toronto, Ontario, films and exclusive filmmaker Q&A's will be available to stream online in Ontario. Industry panels and film discussions will also be available online, and can be accessed for free worldwide by filling out this form. Get your all access festival pass at the link below and be sure to browse their full programming guide here.
CHARLOTTETOWN FILM FESTIVAL
October 22-24, 2021
The Charlottetown Film Festival will be available in person at City Cinema in Charlottetown, and online via ChFF Stream. Visit their box office at the link below for more information about in-person screenings, and check back on October 15, 2021 to purchase a ChFF Stream Pass. Full festival programming can be found here.
CINEFRANCO
October 26 – November 2, 2021
The Cinéfranco Francophone International Film Festival's Main Program will be available in-theatre at Hot Docs Ted Rogers Cinema in Toronto, Ontario and online from October 26 – November 2, 2021, and will include 40 francophone films. Check the link below for more programming updates and ticketing information.
RENDEZVOUS WITH MADNESS FESTIVAL
October 28 – November 7, 2021
The Rendezvous with Madness Festival will return for its 29th edition with online and in-person screenings, filmmaker Q&A's, exhibitions, and performances. In-person events and exhibitions will be held in Toronto, Ontario, and online screenings are available across Canada. All tickets available at the link below are Pay What You Wish (PWYW) and their full programming schedule can be found here.
BLOOD IN THE SNOW FILM FESTIVAL
October 29-31, 2021 on Super Channel / November 18-23, 2021 In-Person
The 2021 Blood in the Snow Film Festival will be a hybrid event with films broadcast on Super Channel from October 29-31, 2021, and in-person screenings held at the Royal Cinema in Toronto, Ontario from November 18-23, 2021. The Super Channel schedule can be found at the link below, and more information about in-person screenings will be announced shortly.
YELLOWKNIFE FILM FESTIVAL
November 3-7, 2021
The 15th annual Yellowknife Film Festival will be held virtually this year with most film screenings available across Canada. New live stream content will be added daily.. Check the link below for more information about the festival including the full 2021 film guide.
DEVOUR FILM FESTIVAL
October 19-24
CINEFAM WOMEN OF COLOUR CREATORS FILM FESTIVAL
October 23-30, 2021
FESTIVAL DU CINÉMA INTERNATIONAL EN ABITIBI-TÉMISCAMINGUE
October 30 – November 4, 2021
VANCOUVER ASIAN FILM FESTIVAL

November 4-14, 2021

SILVER WAVE FILM FESTIVAL

November 4-11, 2021
RENCONTRES INTERNATIONAL DU DOCUMENTAIRE DE MONTRÉAL

November 10-19, 2021
TORONTO REEL ASIAN FILM FESTIVAL
November 10-19, 2021
FESTIVAL INTERNATIONAL DU CINÉMA FRANCOPHONE EN ACADIE
November 11-19, 2021
MOSAIC INTERNATIONAL SOUTH ASIAN FILM FESTIVAL
December 2021
WHISTLER FILM FESTIVAL

December 2021