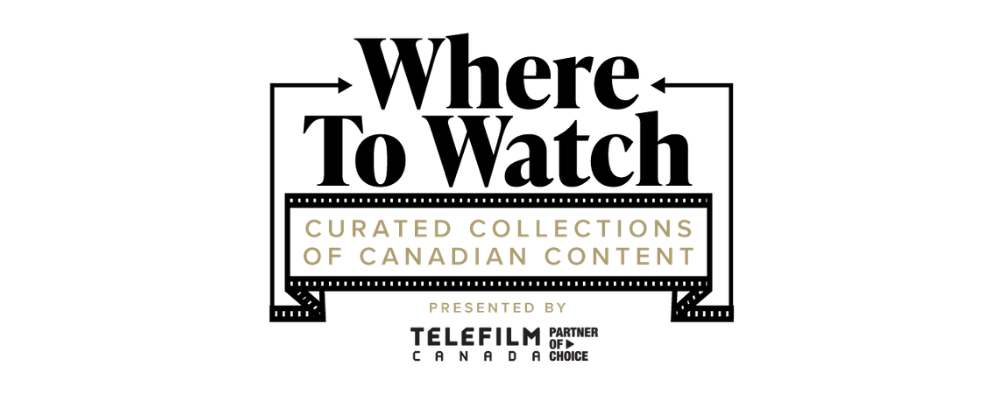 June | Focus on Indigenous Talent
In honour of National Indigenous History Month, we're shining the spotlight on some of the talented Indigenous creators who have participated in our various Talent Development Programs, and are making their mark on the industry.
To learn more about our programs, and to read the full bios for all participants, visit our website.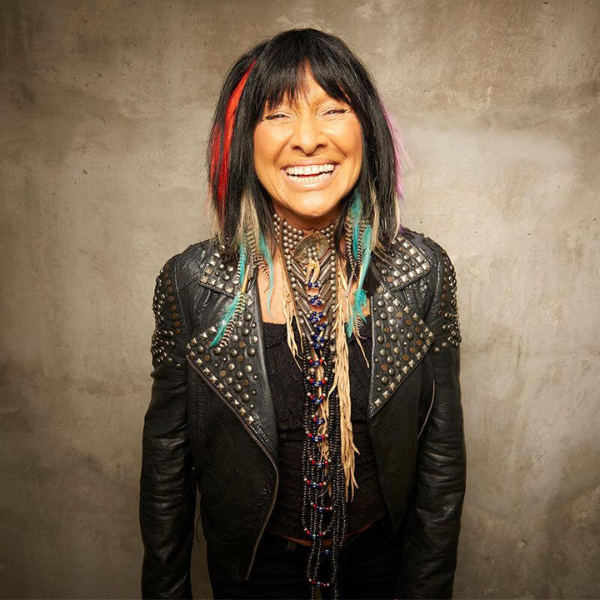 BUFFY SAINTE-MARIE: CARRY IT ON
Director: Madison Thomas
Directors Program for Women 2019-2020
A joyous, challenging account of this cultural icon's lifelong commitment to music, and voicing the truth. Buffy shares her own story, from her early love of music to the activism she continues to this day – despite the resulting suppression of her career.
---
Madison Thomas is a filmmaker based in Winnipeg, Manitoba, with mixed Ojibwe, Saulteux, Russian, and Ukrainian ancestry. She is an alum of the Prague Film School, Women in the Director's Chair, and inaugural Telefilm Talent to Watch program, and recently won a Canadian Screen Award for Best Direction, Documentary Program.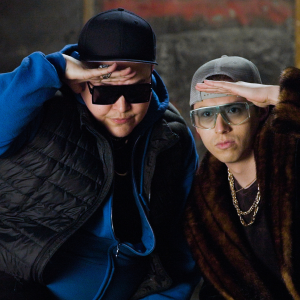 DJ BURNT BANNOCK
Creator: Darcy Waite (he/him)
WBD Access x Canadian Academy Writers Program 2022-2023
DJ Burnt Bannock follows a struggling Cree DJ who must prove to himself and the world that he has what it takes to achieve stardom – but his journey is about to go terribly wrong. Season 1 was directed by Rebecca Gibson.
---
Darcy Waite is the founder of Turtle Mountain Media. His projects have been selected for the Whistler Film Festival's Indigenous Filmmaker Fellowship Program, the NSI Series Incubator Program, and the imagineNATIVE Institute Screenwriting Feature Lab. Darcy recently joined the Board of Directors of the CMPA.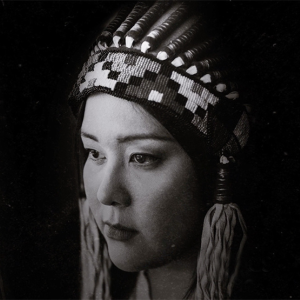 HEADDRESS
Writer/Director:JJ Neepin (she/her)
Directors Program for Women 2017-2018

Producer: Justina Neepin (she/her)
Deep Dive 2022
In Headdress, JJ Neepin recreates her great-grandfather's portrait, to start a conversation on the cultural significance of the headdress, and the responsibility such symbols carry.
---
JJ and Justina Neepin are Cree filmmakers from Winnipeg, Manitoba. The sisters have formed a production company called JJNeepinFilms INC, where they write, direct, and produce short films, which have played at national and international film festivals to critical acclaim.
HOLY ANGELS
Writer/Director: Jay Cardinal Villeneuve (he/him)
WBD Access x Canadian Academy Writers Program 2021-2022
Content Warning: In 1963, Lena Wandering Spirit became one of over 150,000 Indigenous children who were removed from their families and sent to Residential Schools. This doc recaptures Canada's colonialist history through impressionistic images, speaking to the resilience of those who have found ways of healing – and of coming home again.
---
Jay Cardinal Villeneuve (Nêhiyawi-Bush Cree/Métis/Welsh) was born and raised in northern Alberta, and is an intergenerational Residential School survivor. He studied theatre in college and Indigenous Independent Filmmaking and Cinematography at Capilano University. He won the Emerging Filmmaker Award at the 2017 LA Skins Fest in Hollywood, and a Leo Award for screenwriting in 2018.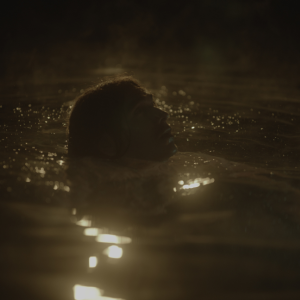 MANITOU
Musician: Zoon (they/them)
Music Video Production Project Round 8

Content Warning: Zoon's woozy, atmospheric lullaby Manitou, directed by Trevor Blumas, tells the story of losing a close friend to addiction and suicide, and builds a bridge of hope by imagining that struggle with an optimistic ending.
---
In the Ojibway language, the word Zoongide'ewin means "bravery and courage," so it's no wonder Daniel Monkman adopted Zoon as their moniker. Zoon's musical style has been dubbed "moccasin-gaze," a tongue-in-cheek nickname combining Monkman's shoegaze influences with traditional First Nations music. Zoon has earned a place on the 2021 Polaris prize shortlist, amongst other critical praise.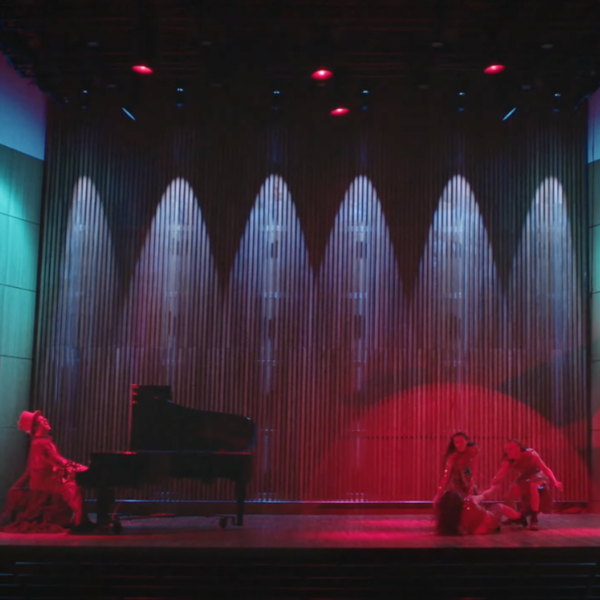 MEHCINUT
Musician/Co-Director: Jeremy Dutcher
Music Video Production Project Round 1

Mehcinut transforms a 100-year-old wax cylinder recording of a traditional Wolastoq death chant into an operatic call-to-arms, and the video – co-directed by Chandler Levack – features a living, cinematic painting. The first piece of visual storytelling from Jeremy Dutcher, it reflects his vision of what resistance looks like on screen: aesthetically charged and audaciously queer.
---
Jeremy Dutcher is a classically trained operatic tenor and composer who takes every opportunity to blend his Wolastoq First Nation roots into the music he creates, combining the musical aesthetics of classical, traditional, and pop to form something entirely new.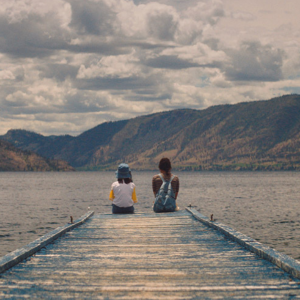 N'XAXAITKW
Writer/Director: Asia Youngman (she/her)
Directors Program for Women 2018-2019

A teenager must navigate peer pressure when her next-door neighbour convinces her to explore a nearby island in search of a legendary lake monster.
---
Asia Youngman is an award-winning Indigenous filmmaker from Vancouver, BC. She has directed multiple films that have screened at festivals around the world. Her latest film I'm Just Here for the Riot (2023) is part of ESPN's acclaimed 30 for 30 series.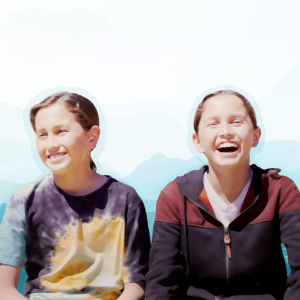 NIISOTEWAK: TWO BODIES, ONE HEART and OSHKIKISHIKAW: A NEW DAY
Writer/Director: Dr. Jules Koostachin (she/her)
Directors Program for Women 2021-ongoing

In these two short docs, identical twins Tapwewin and Pawaken grapple with questions about identity. How do you define yourself when you're forever linked to someone else? What does it mean to be Cree? And how will they feel about cutting their hair for the first time, in a sacred coming-of-age ceremony?
---
Dr. Jules Koostachin is an InNiNew IsKwew, and a band member of Attawapiskat First Nation. She was raised by her Cree speaking grandparents in Moosonee, and her mother, a Residential School warrior. She is the mother of four incredible sons, a published writer, performance artist, academic, and an award-winning filmmaker.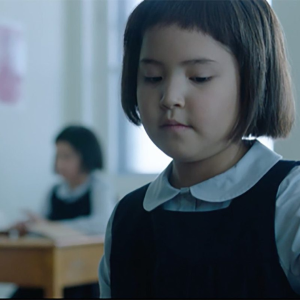 POUR TOI, FLORA (DEAR FLORA)
Writer/Director: Sonia Bonspille Boileau (she/her)
Directors Program for Women 2019-2020

Content Warning: The story of two Anishinaabe children who spent their youth in a Residential School, and who are now – 50 years later – trying to make peace with their painful past.
---
Sonia Bonspille Boileau is a Kanienkeha:ka – Québécois filmmaker who has been bringing Indigenous content to the screen for over 15 years. She is the recipient of a Prix Gémeaux, the APTN Distinction Award, the Women in the Director's Chair Feature Film Award, as well as numerous nominations and prizes for her feature films Le dep (2015) and Rustic Oracle (2018).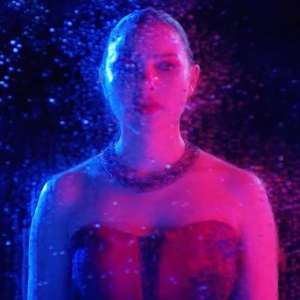 SPIRIT GLITCH
Writer/Director: Mary Galloway (she/her)
Executive Residency Program 2022-2023

A young woman escapes life to a secluded cliff, where she confronts painful memories that have been causing her spirit to glitch and disappear.
---
Mary Galloway is an award-winning filmmaker and actor of Cowichan and mixed settler descent, who is paving the way for Indigi-queer content. She has been a TIFF Rising Star, a WFF Talent to Watch participant, a recipient of WIFTV's Newcomer Award, and is a graduate of the CFC's Directors Lab 2021.
The National Residential School Crisis Line
This line offers crisis support for former Residential School students and their families 24 hours a day, 7 days a week, or by phone at 1-866-925-4419 (toll-free)
The Hope for Wellness Help Line
This help line is available 24 hours a day, 7 days a week to First Nations, Inuit, and Métis Peoples seeking emotional support, crisis intervention, or referrals to community-based services. Support is available in English and French, and by request, in Cree, Ojibway (Anishinaabemowin), and Inuktitut. Call 1-855-242-3310 (toll-free), or connect to the online Hope for Wellness chat: https://www.hopeforwellness.ca/
The National Centre for Truth and Reconciliation
This centre honours and preserves the truths of Residential School survivors, families, and communities. The NCTR educates Canadians on the profound injustices inflicted on First Nations, Inuit, and Métis Peoples, and fosters reconciliation and healing on the foundation of truth telling: https://nctr.ca/
The Indigenous Screen Office
This office champions Indigenous screen-based storytellers and narrative sovereignty in Canada through funding and advocacy: https://iso-bea.ca/
On-Screen Protocols & Pathways: A Media Production Guide
Commissioned by imagineNATIVE, this guide to working with First Nations, Métis and Inuit Communities, Cultures, Concepts and Stories offers best practices for both depicting Indigenous content on screen, and showing how communities can be collaborative partners: https://imaginenative.org/year-round/publications/