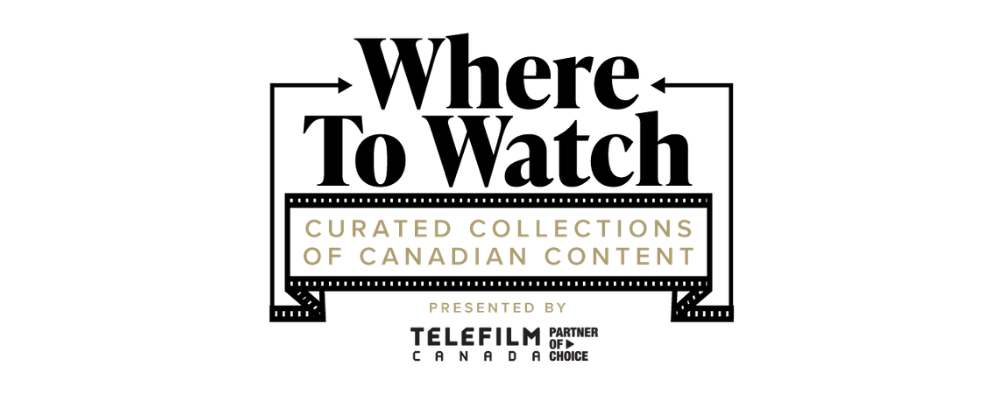 JUNE | RADICAL, RESILIENT, REVOLUTIONARY: 2SLGBTQ+ PRIDE MONTH
Curated by Goldbloom Micomonaco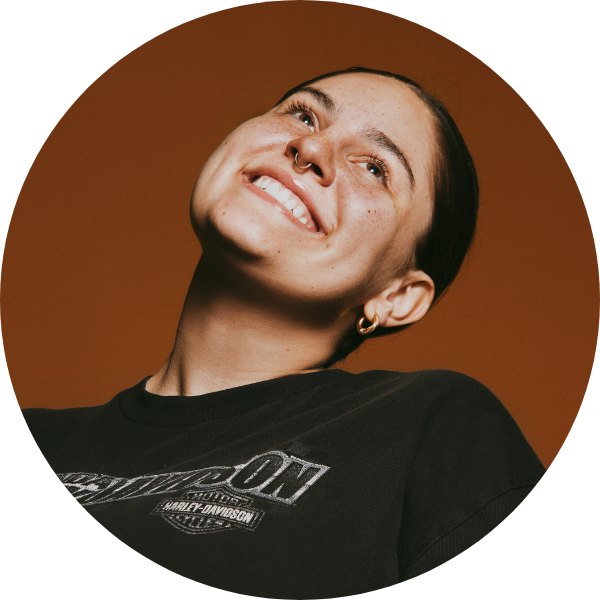 Goldbloom Micomonaco is a Filmmaker, Curator, and Artist. Their work focuses on the intersections of faith, intimacy, and community across music videos, fictional narrative film, and cross disciplinary collaborations. They feel passionately about shooting on celluloid and speaking from their own experiences as a Jewish Trans Non-binary Queer Artist. They are the Director and Writer on the short films Parry Riposte (2019) and They/Them (2021), and have had their films screened at Inside Out, Frameline, Outfest, TIFF Digital, and more. 
Goldbloom is also Co-Founder of The Kitsch Generation – alongside Director and Writer Onyeka Oduh. The Kitsch Generation is an emerging, Trans led, Toronto (T'karonto) based film development and production company born out of a desire to create work that speaks to the experiences of marginalized artists. Making music videos See by Ceréna, Gender Euphoria by Ceréna, and Enough by Almandrez.
Growing up queer is one of the loneliest experiences a person can endure. When the people around you don't have the language to help you, it can traumatize you. You look for yourself in the mirrors around you but how do you see yourself when the person holding the mirror is committed to seeing you as less than human? 
This list features unapologetic 2SLGBTQ+ narratives by 2SLGBTQ+ creators. These uncompromising filmmakers' work is Radical, Resilient, and Revolutionary – simply by existing in a world that chooses to misunderstand us. Of the selections, some are trailblazers in technical experimentation, others are elevating their genres by showing emotional complexities, and one work even won a Peabody. With original story telling at the foreground, this list highlights works by filmmakers who have created unforgettable historical ripple effects in film, tv, and digital media. 
We must support all 2SLGBTQ+ artists who choose to share with us their stories and dreams. We must continue to share the stories passed down to us by those who are no longer with us so that future generations are able to hear and see them. It is through this that we create cinema, community, and legacy for future generations of 2SLGBTQ+ filmmakers and artists. 
To those who are allies – filmmakers or otherwise – Ally is a verb. Which 2SLGBTQ+ films have you supported by watching, donating to, or recommending to others? How are you making room for 2SLGBTQ+ people to grow in the film industry alongside you and your colleagues?  I would like to include some actionable items for future use: 
Pay

2SLGBTQ+

filmmakers for their films to be developed, produced, and screened. 

Donate to crowdfunding campaigns for projects by 2SLGBTQ+ BIPOC. 

Foster an inclusive workplace by providing a safe and open environment for 2SLGBTQ+ employees, and ensuring all of your colleagues have equity training taught by

2SLGBTQ+

BIPOC.

Hire and cast

2SLGBTQ+

filmmakers to tell

2SLGBTQ+

stories – regardless of experience level. 

Create more equal and paid opportunities at all levels for

2SLGBTQ+

filmmakers to develop their craft.

Watch

2SLGBTQ+ made work and encourage others around you to do the same, all year long.
Thank you for your time and energy, always. I hope you enjoy watching the films.
With love, 
Goldbloom Micomonaco 
Filmmaker/Curator/Artist
They/them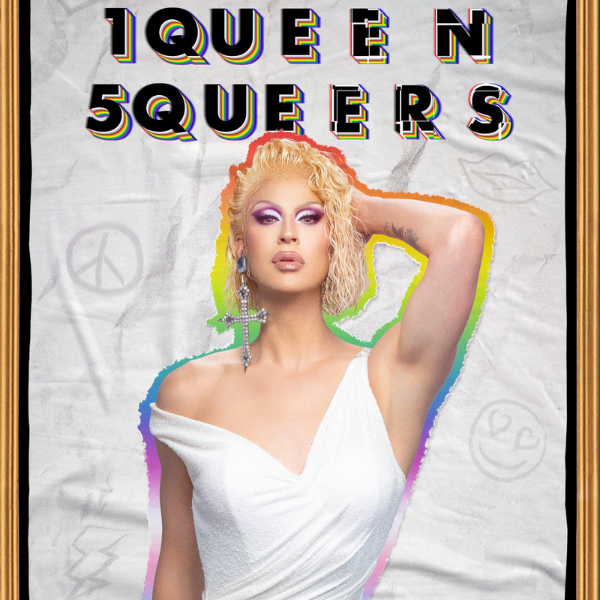 1 QUEEN, 5 QUEERS
Producers: Steve Jarman, Aisha Fairclough
Drag queen, Brooke Lynn Hytes, our Queen of the North, is here and ready to lead fierce and fiery discussions about all things queer. Welcome to 1 Queen 5 Queers, a show that brings together a group of diverse voices to speak openly and honestly through fast-paced, no-holds-barred conversations. Led by Brooke Lynn herself, episodes focus on a single topic, which is broken down and examined by the panel. It is chaotic and raw, quick and unfiltered, engaging, possibly enraging… but always inspiring.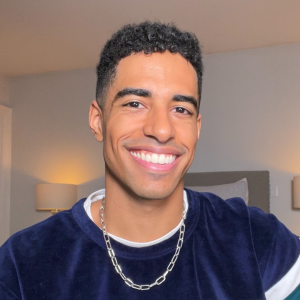 BOMANIZER
TikTok Creator: Boman Martinez-Reid
Boman Martinez-Reid is an actor and Tiktok creator from Toronto, Canada. Since gaining popularity for his hilarious and dramatic reality-tv parodies, Martinez-Reid has continued to set a high standard for the incoming wave of social media filmmakers in Canada.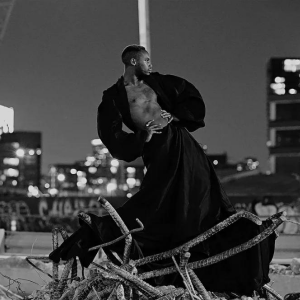 CBX: CANADIAN BALLROOM EXTRAVAGANZA
Director/Producer: Gabrielle Zilkha
Producers: Jenn Mason, Sebastiao Dinguana-Silvuilu
CBX: Canadian Ballroom Extravaganza is a new kind of ballroom competition. In this series, 10 stars of the ballroom scene pair up with 10 queer and trans filmmakers to battle each other in five categories: Vogue, Bizarre, Sex Siren, Face and Runway. Instead of "walking the ball," the teams compete by creating stunning short videos that honour the category conventions while serving something fresh and fab. You vote for the finalists before the judges select the grand prize winner of a cash prize in the season finale.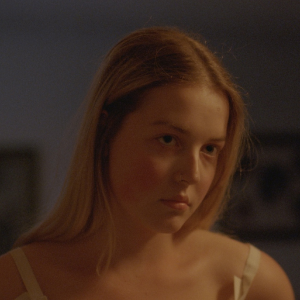 FOR NONNA ANNA
Director: Luis De Filippis
As a young trans woman cares for her Italian grandmother, she discovers a tender bond in their shared vulnerability.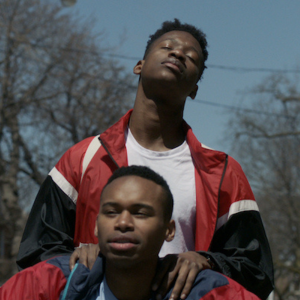 HAUS
Director: Joseph Amenta
A displaced black queer boy finds refuge in his city's underground Kiki Ballroom scene.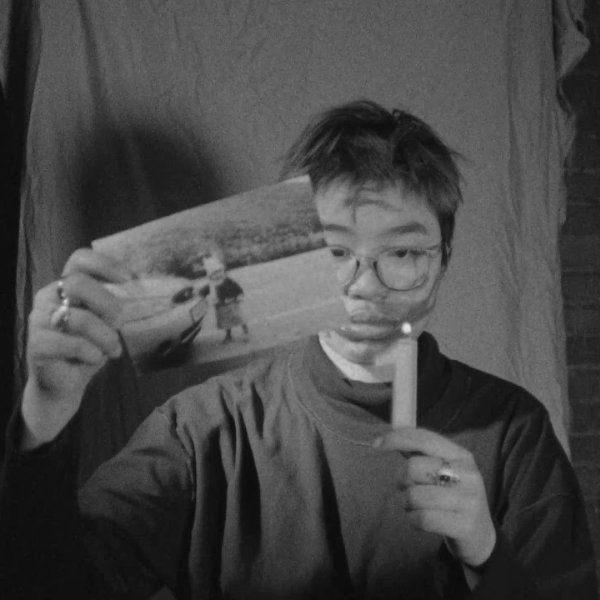 IT'S A GIRL!

Director: Andy Nguyen
"it's a girl!" is a self-portrait short film shot on 16mm. A personal experimental short made by Vietnamese trans director Andy Nguyen and his experience growing up as a Southeast Asian trans male.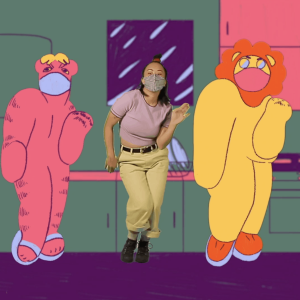 WYD – KIMMORTAL
Creators: Flavourcel Animation Collective and filmmaker Steven Roste
Flavourcel Animators: Harlo Martens, Alia Hijaab Ebayed, Laurel Pucker, Chhaya Naran, Josh Neu, Lana Connors, Kat Morris, Gil Goletski, Chris Strickler, Julia Song
Kimmortal is sucked into their computer and transported across colourful and surreal digital realms.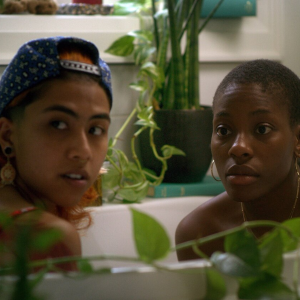 NOOR AND LAYLA
Director: Fawzia Mirza
Noor and Layla are breaking up. Is it the end of the road for these two Muslim women… or is it just the beginning?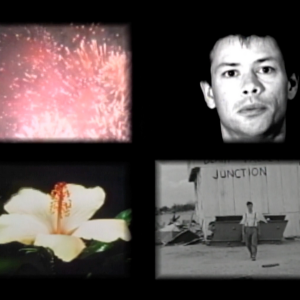 POSITIV
Director: Mike Hoolboom
A monologue about AIDS, rendered in split-screens generously furnished with images from Terminator 2, science flicks, Michael Jackson, and home movies.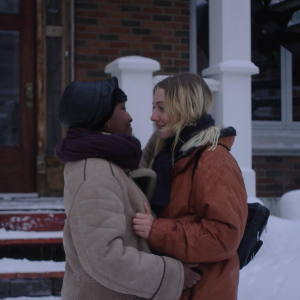 U-HAULING
Director: Dani Vermette
Jeanne claque la porte sur Iris. Iris ne se doute pas que sa relation est terminée. Elle croit que Jeanne va lui pardonner; elle l'espère surtout. Iris n'est plus chez elle nulle part : toutes les portes qui s'ouvrent se referment éventuellement sur elle. Au rythme des hôtes et des maladresses, Iris apprend la vie sans Jeanne.
Jeanne slams the door on Iris. Iris can't believe their relationship has come to an end. She believes that Jeanne will forgive her, or she hopes so. Iris has no place to call home and every door opened to her eventually closes again. Host after host, mistake after mistake, Iris learns how to live life without Jeanne. 

Goldbloom has curated a list of 5 additional titles including past Canadian Screen Award winners and nominees and participants of the Academy's talent development programs.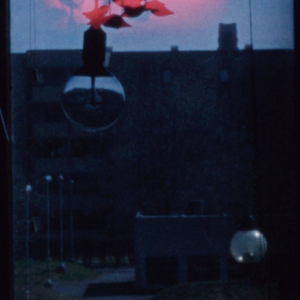 ARIES
Director: Elian Mikkola
A single window frame; a portal. As the circular nature of time begins to reveal itself, a new decade begins.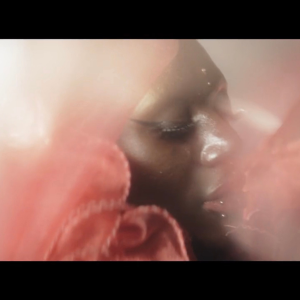 LIGHT DOWN LOW – DESIIRE
Director: AYO
Created in 2019 with the support of the MVP Project, a joint initiative of RBCxMusic & The Prism Prize (administered by the Academy of Canadian Cinema & Television)
This video tells the story of a Black queer person who escapes to another world through dance, as they struggle with in/visibility. The song gives them the permission to let go of what plagues them in their daily life and they are able to simultaneously let loose and confront many of the difficult emotions they are feeling through dance.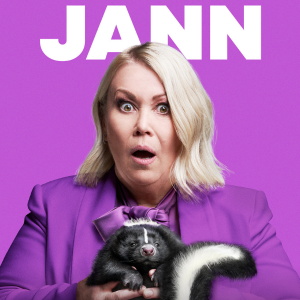 JANN
Created by: Jann Arden, Jennica Harper, Leah Gauthier
11 Canadian Screen Award nominations from 2020-2022, and winner of the 2022 Canadian Screen Award for Best Guest Performance, Comedy
The show follows fictional Jann's somewhat desperate (and so, hilarious) struggle to make herself relevant again. To get what she wants, she'll take career advice both from her old – school manager as well as a new manager who wants her as a client – a slick hipster who has fresh ideas that are scary as hell to anyone older than 26.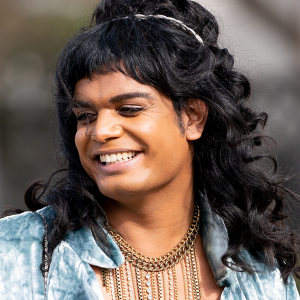 SORT OF

Creators: Bilal Baig, Fab Filippo
13 Nominations and 3 wins, including Best Comedy Series, at the 2022 Canadian Screen Awards
A refreshing comedy about a young gender-fluid caregiver, whose life plans are disrupted when tragedy strikes the family they help to maintain.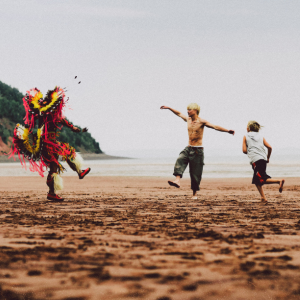 WILDHOOD
Director: Bretten Hannam
6 nominations and 1 win at the 2022 Canadian Screen Awards
In a rural east-coast trailer park, Link lives with his toxic father and younger half-brother Travis. When Link discovers his Mi'kmaw mother could still be alive, it lights a flame and they make a run for a better life. On the road they meet Pasmay, a pow wow dancer drawn to Link. As the boys journey across Mi'kma'ki, Link finds community, identity, and love in the land where he belongs.