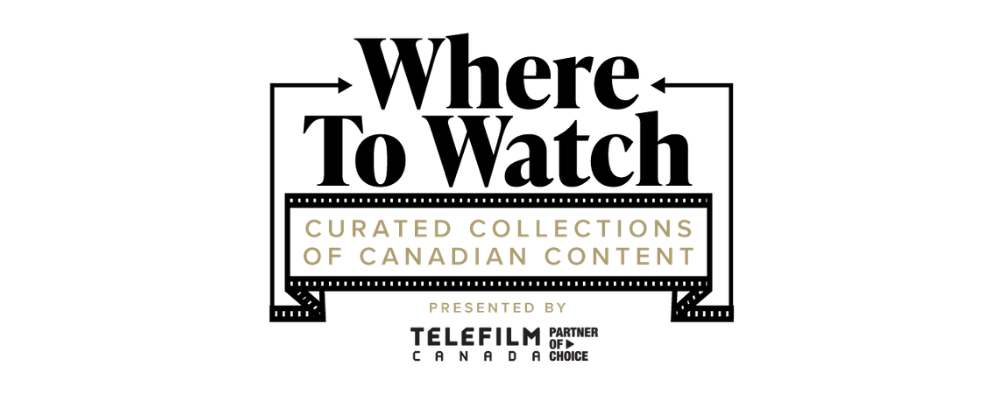 JUNE | TWO-SPIRIT & INDIGIQUEER PRIDE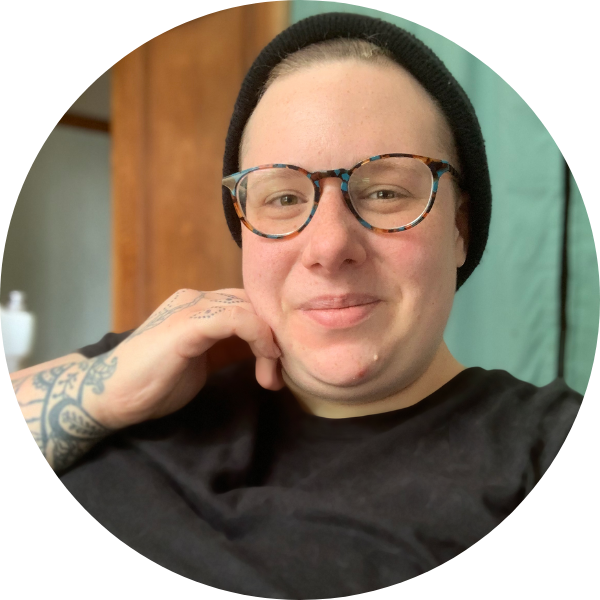 Jess Murwin is a nonbinary Indigenous artist and curator of Mi'kmaq, Scottish, Welsh and Irish descent currently based in Montreal, Quebec. They received formal artistic training from Notre Dame de la Tilloye (France) and the Nova Scotia College of Art and Design (Canada), as well as informal training on various sets, at artist centres and in workshops in Canada, Europe and India. Their work is largely community-based, combining futurism and social engagement through a variety of mediums.
As a programmer, they have worked for the Atlantic International Film Festival, the Toronto International Film Festival, among others. Their focus in presenting films and media artworks has always been to champion stories by female, LGBTQIA +  and Indigenous filmmakers. They see this work as a critical way of reclaiming narrative spaces and as an important political and artistic act.  
They are currently the Lead Programmer for the Toronto Queer Film Festival and can be found online on Instagram (@_rad_babe_) or at their website. 
June marks both Pride Month and National Indigenous History Month. This time of year is extra special for some of us, marking an opportunity to celebrate our queerness and indigeneity with a month-long revelry.  But it is hard to know how we will spend this year. Even though we seem to be turning a corner on the pandemic in some ways, large gatherings, travelling to see loved ones, and cultural events are still all up in the air. Additionally, at the end of May 2021, the Tk'emlúps te Secwépemc First Nation in BC announced that they had confirmed what many had long suspected: a mass grave containing 215 Indigenous children had been found on the site of the former Kamloops Indian Residential School. In addition to shockwaves of grief and outrage, this discovery shed further light on Canada's ongoing colonial legacy. 
It doesn't feel like a time for celebration. 
And yet, for Two-Spirit and Indigiqueer people and their allies, this is exactly what I propose we find a way to do. Because our resilience and achievements aren't nothing. Because our communities and kinstellations are our lifeblood. Because our joy and our pride are part of our resistance. 
And the following collection of films is a good place to start. Bringing together Two-Spirit and Indigiqueer filmmakers from across Canada to tell stories that are uniquely ours, Two-Spirit and Indigiqueer Pride should be top of your must-watch list this June. 
– Jess Murwin | Guest Curator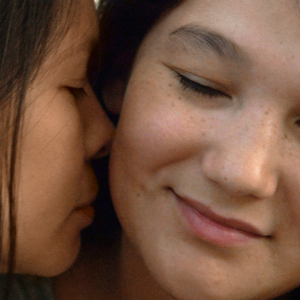 AVILIAQ: ENTWINED
Director: Alethea Arnaquq-Baril
In the 1950s, two Inuit women attempt to protect their relationship when pressure from their community forces them to marry men.
Alethea Arnaquq-Baril is based in Iqaluit, the capital of the Nunavut Territory in the arctic of Canada, where she was born and raised. After graduating from Sheridan Institute in Ontario, she has focused on producing Inuit cultural documentaries and Inuktitut language productions.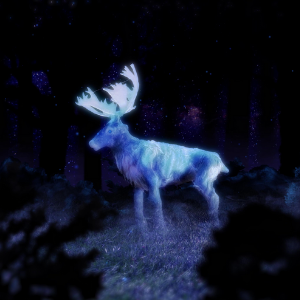 BIIDAABAN (THE DAWN COMES)
Director: Amanda Strong
Accompanied by a 10,000-year-old shapeshifter and friend known as Sabe, Biidaaban sets out on a mission to reclaim the ceremonial harvesting of sap from maple trees in an unwelcoming suburban neighbourhood of Ontario. This mesmerizing stop-motion animation weaves together multiple worlds through time and space, calling for a rebellion.
Amanda Strong is a Michif Indigenous filmmaker, media artist and stop-motion director based out of the unceded Coast Salish territory in Vancouver, British Columbia. She has exhibited work and her films have been screened at festivals worldwide.
ÊMÎCÊTÔSÊT: MANY BLOODLINES
Writer/Director: Theola Ross
A Cree filmmaker and her white partner document their pregnancy and journey to parenthood. From the search for an Indigenous donor and midwife to their concerns about raising a child as an interracial queer couple, the joy of having a child together gives them the courage to overcome any obstacle.
Theola Ross is a social worker and filmmaker from Pimicikamak Cree Nation, Manitoba; now living in Tkaronto, Ontario with 2-year-old daughter Kîwêtin-NorthWind. Theola currently works for the Ministry of Education, as well as within the community teaching the Cree language to youth, sharing her story and bringing the arts through an Indigenous lens to schools in the Toronto District School Board. êmîcêtôsêt: Many Bloodlines premiered at the 2020 Hot Docs Canadian International Documentary Festival, and has gone on to win the Betty Youson Award for Best Canadian Short Documentary and the Best Short Documentary Work at the 2020 imagineNATIVE Film and Media Arts Festival. Most recently it was nominated for Best Short Documentary at the 2021 Canadian Screen Awards.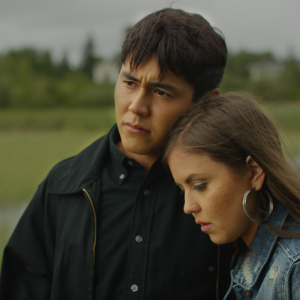 FIRE SONG
Writer/Director: Adam Garnet Jones
When a teenaged girl dies by suicide in a remote Anishinaabe community, it's up to her brother Shane to take care of their family. Shane was supposed to move to the city for University in the fall, and he has been trying to convince his secret boyfriend to come with him, but now everything is uncertain. Shane is torn between his responsibilities at home and the promise of freedom calling to him from the city. He pushes through barrier after barrier, determined to take care of his mom and earn money for school. But when circumstances take a turn for the worse and Shane has to choose between his family or his future, what will he do?
Adam Garnet Jones is an Indigiqueer Cree-Métis from Amiskwacîwâskahikan. With a degree in film production from Ryerson University, Adam worked as a filmmaker for 14 years, notably as director of two award-winning feature films: Fire Song and Great Great Great. Adam joined APTN as Director of TV Content in 2021, after working with Telefilm Canada as the Lead for Indigenous Initiatives. Adam is also a novelist and bead-worker, and calls Toronto home.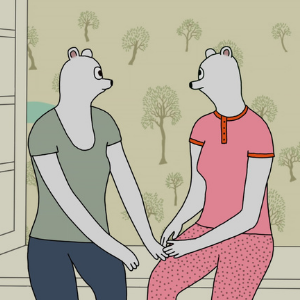 I LIKE GIRLS
Writer/Director/Animator: Diane Obomsawin

In this animated short from Diane Obomsawin, four women reveal the nitty-gritty about their first loves, sharing funny and intimate tales of one-sided infatuation, mutual attraction, erotic moments, and fumbling attempts at sexual expression. For them, discovering that they're attracted to other women comes hand-in-hand with a deeper understanding of their personal identity and a joyful new self-awareness.
A graphic artist and animator of Abenaki descent, Diane Obomsawin brings wry humour and engaging visual economy to short films like Here and There and Vistas: Walk-in-the-Forest, one in a series of shorts by Indigenous filmmakers on the subject of nationhood. I Like Girls, the film adaptation of her graphic novel about sexual identity, has screened at more than 40 international festivals, winning top honours at the 2016 Ottawa International Animation Festival. Diane Obomsawin publishes graphic novels under the pseudonym Obom with Drawn & Quarterly, which TIME calls "the most elegant comics publisher in North America."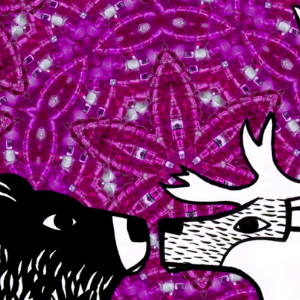 KATINNGAK (TOGETHER)
Director/Animation: Glenn Gear

Set against a kaleidoscopic background of bead work in juicy colours and featuring a small cast of animal characters from Nunatsiavut (Northern Labrador), this animated short is a celebration of traditional Inuit throat singing.
Glenn Gear is an Indigiqueer filmmaker and multidisciplinary artist of Inuit (Nunatsiavut region) and Newfoundland heritage currently residing in Montréal, Canada. His work often explores personal and cultural connections to land, people, and animals through the use of animation, archives, craft, and research-based investigation. His films have screened in festivals throughout Canada and around the world.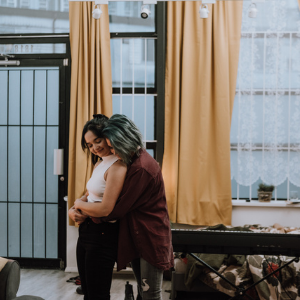 QUERENCIA
Writer/Director: Mary Galloway

Querencia follows the story of two queer Indigenous women — Daka and Abe. Daka is traditional, shy and closeted, and has just moved to the big city of Vancouver to pursue her life-long dream of becoming a professional dancer. Abe is an urban, confident, out-and-proud musician who lacks connection to her culture. The two women fall in love and help show each other the ropes in their opposing, oftentimes colliding worlds.
Mary Galloway is an award-winning Cowichan filmmaker, actor, and fierce trailblazer; paving the way for Indigi-queer content creation. Galloway bravely tells stories that represent marginalized communities in a heartfelt, entertaining, and enlightening manner. Her achievements include being a TIFF Rising Star and a WFF Talent to Watch, a recipient of WIFTV's Newcomer Award, and being named to The Hollywood Reporter's list of Breakouts Making An Impact on Hollywood. Recently, she wrapped her web series Querencia, funded by Telefilm's Talent to Watch, APTN, The Bell Fund, and the ISO and is attending the CFC's Director's Lab 2021.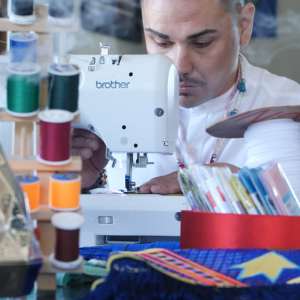 WALK WITH MY SPIRITS
Writer/Director: Tyler Jacobs
Dancer and fashion designer Tyler Jacobs takes the Wapikoni team along on his journey to reclaiming his two-spirit heritage and knowledge.
Tyler Jacobs comes from the Coast Salish, West Coast and Mohawk Nations and was born in Coast Salish Territory on April 21, 1985. He is a proud fashion designer and business owner. He also teaches dance to Indigenous youth and is honoured to be two-spirit.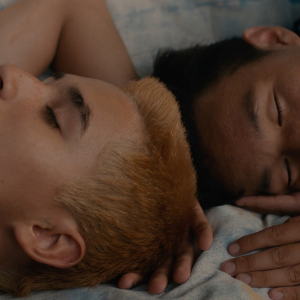 WILDFIRE
Writer/Director: Bretten Hannam

Stalked by his abusive white father, a rebellious Mi'kmaw runaway meets a two-spirit teenager drawn to his journey. As he learns Mi'kmaw language and culture from his new companion a deeper bond begins to grow between them.
Bretten Hannam is a Two-Spirit, L'nu filmmaker living in Kespukwitk, Mi'kma'ki (Nova Scotia) where they were raised. Their films deal with themes of community, culture, and language with a focus on Two-Spirit and LGBTQ+ identity. They co-wrote Champagne which premiered at TIFF, and wrote/directed North Mountain, which won Best Original Score at the Atlantic International Film Festival and the Screen Nova Scotia Award for Best Feature. Wildfire premiered at BFI Flare and went on to play several festivals, including VIFF and ImagineNative. Bretten is a Fellow of the Praxis Centre for Screenwriters, Outfest Screenwriting Lab, Whistler's Indigenous Filmmaker Fellowship, and the CFC writer's lab.
WOMAN DRESS
Writer/Director: Thirza Cuthand

Pre-contact, a Two-Spirit person named Woman Dress travels the Plains, gathering and sharing stories. Featuring archival images and dramatized re-enactments, this film shares a Cuthand family oral story, honouring and respecting Woman Dress without imposing colonial binaries on them.
Thirza Jean Cuthand (b. 1978 Regina SK) makes videos, films, and performance art, about sexuality, madness, Queer identity, love, and Indigeneity, which have screened in festivals and galleries internationally. She completed her BFA majoring in Film/Video at ECUAD in 2005, and her MA in Media Production at X University in 2015. She is a Whitney Biennial 2019 artist. She is Plains Cree/Scots, a member of Little Pine First Nation, and resides in Toronto, Canada.