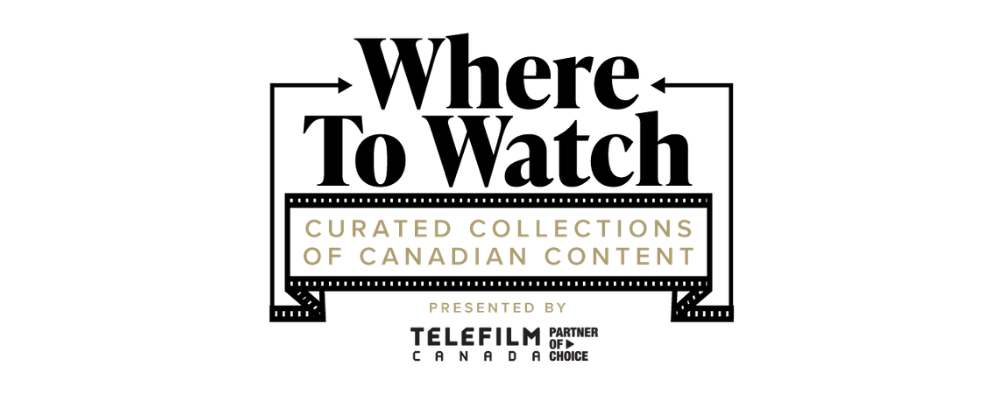 A new year is a fresh start, and this January we're looking forward with hope. This collection tells stories of resilience, self-discovery, exploration, and those brave enough to take the first step on a new adventure. Start your year off right and join us in celebrating the beginning of an optimistic and exciting new chapter. 
Content warning: Titles in this collection feature themes of domestic violence, intergenerational trauma, gun violence, opioid use, illness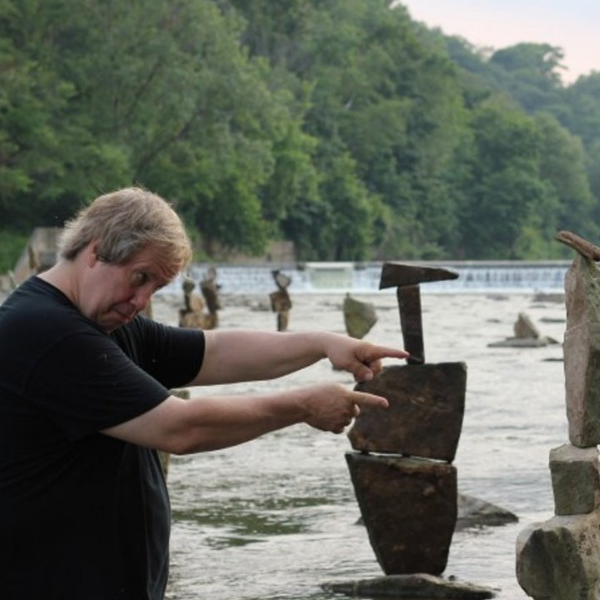 15 REASONS TO LIVE
Director: Alan Zweig
What gives your life meaning? Family, yoga, good food, those shoes that were on sale? Inspired by Ray Robertson book "Why Not: Fifteen Reasons To Live?", Alan Zweig's latest documentary 15 Reasons to Live takes up that list as a call to adventure. The list is: Love, Solitude, Critical Mind, Art, Individuality, Home, Work, Humour, Friendship, Intoxication, Praise, Meaning, Body, Duty and Death. It's a thoughtful and searching examination on the nature of human happiness and the profound events in life that can unexpectedly change the course of a person's life.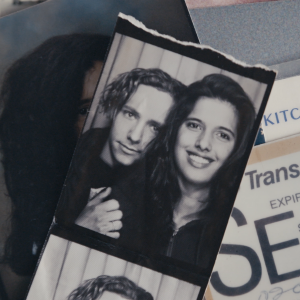 A BETTER MAN
Directors: Attiya Khan, Lawrence Jackman
Illuminating a new paradigm for domestic-violence prevention, A Better Man offers a fresh and nuanced look at the healing and revelation that can happen for everyone involved when men take responsibility for their abuse. It also empowers audience members to play new roles in challenging domestic violence, whether it's in their own relationships or as part of a broader movement for social change.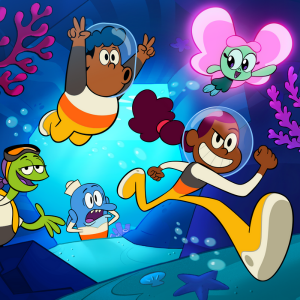 BIG BLUE
Directors: Riccardo Durante, Gyimah Gariba
 Whenever there's trouble, Captain Lettie and the Calypso Crew are there to help save the Big Blue and protect its quirky residents. On every mission there's always big adventure, plenty of laughs, and even an occasional dance party! This fun-loving crew always stick together, and with the help of a magical ocean fairy named Bacon Berry, they just might unravel the mysterious secrets of their underwater universe!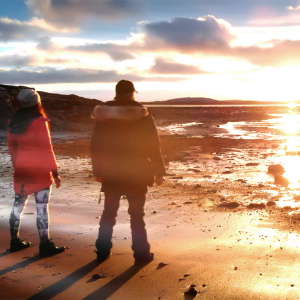 FUTURE HISTORY
Directors: Jennifer Podemski, Nyla Innuksuk
Future History is committed to exploring the diversity of perspectives and knowledge within the Indigenous community and sharing it with our viewers, in an effort to create a deeper understanding about our shared history while looking forward to a brighter future, one anchored in Indigenous Knowledge.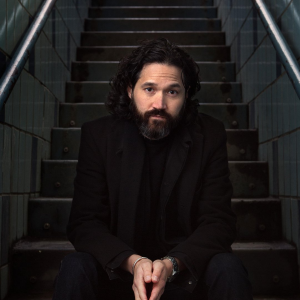 GOOD PEOPLE WITH MARK SAKAMOTO
Director: Nik Sexton

Exploring homelessness, gun violence outbreaks, veteran welfare, a world-worst record on garbage, and the opioid crisis, host Mark Sakamoto focuses on the issues and connects with the people most affected.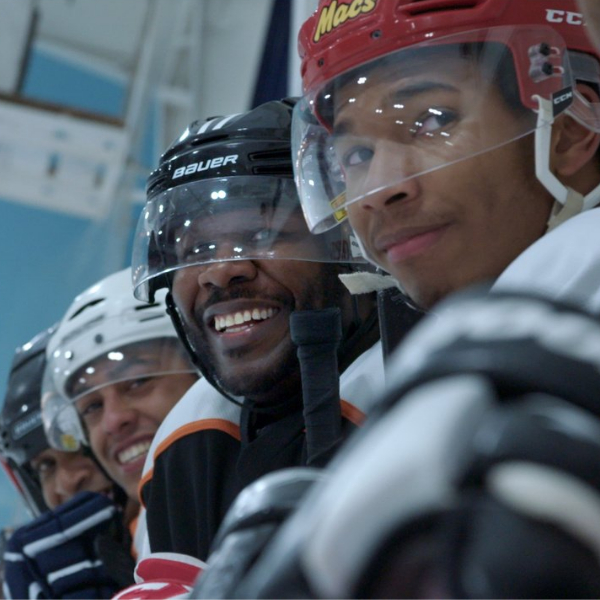 ICE BREAKERS
Director: Sandamini Rankaduwa

Josh Crooks is a young, gifted African-Canadian hockey player in an overwhelmingly white sport. In its intimate story of transgenerational identity, Ice Breakers reveals the buried history of how Black athletes helped pioneer modern hockey, as Crooks discovers that his passion is tied to a remarkable heritage.
INTO THE LIGHT
Director: Gentille M Assih

Into the Light features the liberating life stories and powerful words of inspiring Quebec women of African origin who've regained control over their lives after suffering from domestic violence. The film transcends prejudice and breaks the silence, pulling back the curtain on a poorly understood, hidden world, while testifying to the tremendous power that comes from overcoming isolation and accepting one's self. It's a luminous dive into the quest for personal healing and universal humanity.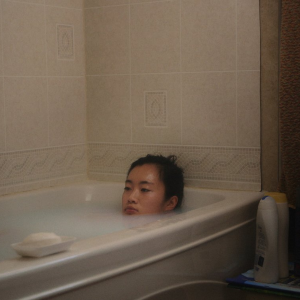 NO CRYING AT THE DINNER TABLE
Director: Carol Nguyen

Filmmaker Carol Nguyen interviews her own family to craft an emotionally complex and meticulously composed portrait of intergenerational trauma, grief, and secrets in this cathartic documentary about things left unsaid.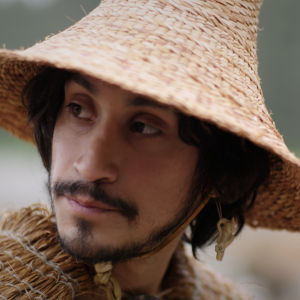 SG̲AAWAAY Ḵ'UUNA (EDGE OF THE KNIFE)
Directors: Hluugitgaa Gwaai Edenshaw, Jaada Yahlangnaay Helen Haig-Brown

Haida Gwaii, 1800's. At a seasonal fishing camp two families endure conflict between the nobleman Adiits'ii and his best friend Kwa. After Adiits'ii causes the accidental death of Kwa's son, he flees into the rainforest, descending into madness and transforming into Gaagiixid – "the Wildman." When the families return in the spring, they discover Adiits'ii has survived the winter. Can he be rescued and returned to his humanity? Meanwhile, Kwa wrestles with his deepest desire – revenge.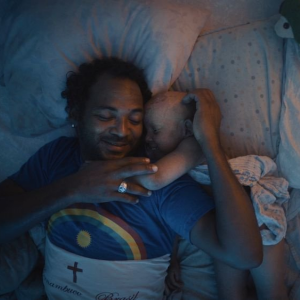 WHY WE FIGHT
Director: Maya Annik Bedward
A Brazilian couple uses Capoeira to raise their young son, who battles for life amidst the complications of a rare medical condition. What begins as a portrait about fun, becomes an exploration of their day to day challenges, and a testament to the ancestral practice that keeps their family together.