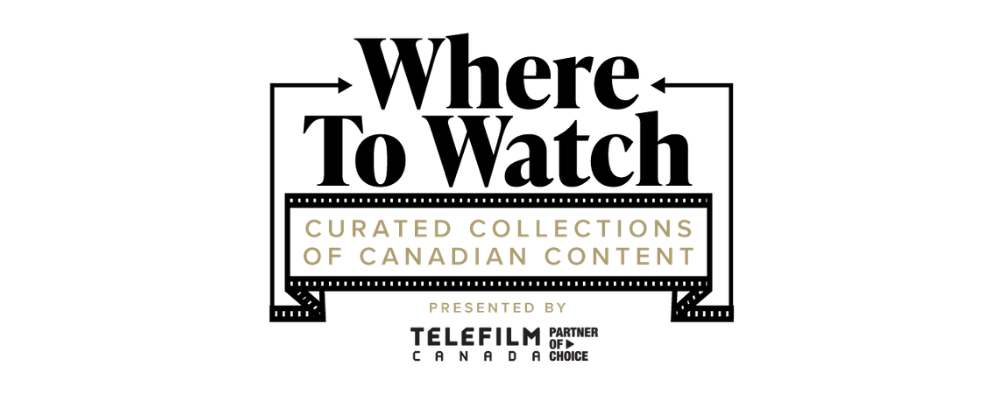 FEBRUARY | BLACK CANADIAN CREATORS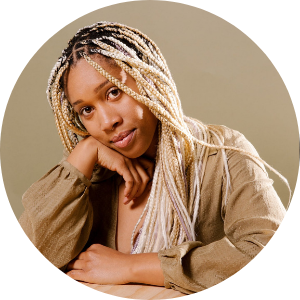 Born to Canadian parents of Caribbean descent, Aisha Evelyna is passionate about bringing stories of the underrepresented to the forefront of our social purview. She is an actor, filmmaker, and festival programmer at Reelworld Film Festival.
As an actor, recent film and TV appearances include The Influencers streaming on Amazon Prime, Slo Pitch on OUTtv, and CBC's Workin' Moms.
In 2019, Aisha was nominated by Premiere Online Magazine for Canadian Black culture "ByBlacks.com" as Black Canadian Filmmaker of the year for her work on her second short film ShoeGazer, directed by Isa Benn, and produced by Rachel Cairns. ShoeGazer, which she wrote and starred in, had its world premiere at Oscar Qualifying Festival HollyShorts, was awarded a Special Jury prize for Best New Voice at the Canadian Film Festival, and is currently streaming on CBC Gem.
Aisha is currently developing her Feature Debut, Seahorse, which was recently awarded the 2020 BIPOC TV & Film/Molly McGlynn Booster Grant.
When not dreaming about film, Aisha can be found eating donuts in Toronto.
Where We Were, Where We Are, and Where We're Going…
To pay homage to Black Filmmakers in Canada, I tried to take a snapshot of the body of work available to stream at home with a focus on where we were, where we are, and where we're going– As a people, as storytellers, and as filmmakers in an industry that has systematically excluded us.
On this list you will find the names of veterans in Black Canadian Cinema, as well as emerging talents. But make no mistake, although some of these filmmakers are considered emerging, they are not new. We been here… We are here. And like the myriad issues Black Canadians have fought for, Black Canadian Filmmakers continue to fight for the spotlight and visibility of our stories.
The ability to find joy in the face of great adversity has become synonymous with the Black experience, and to me the filmmakers on this list are the embodiment of just that. This list is comprised of filmmakers from across the country; whose identities intersect with blackness and a wide array of marginalized communities; whose truth and love of filmmaking shines through their works, and takes hold of the hearts of those who watch them.
Black Canadian Filmmakers are underfunded. There is not nearly as much work as there should be. But as we make our way, I invite you to join us in celebration of these films, and to support the call to make this space more equitable and empowering.
And to the Filmmakers represented here, and to others out there grindin': I can't help but think of how far we've all come, truly affirming that we are our ancestors' wildest dreams.
– Aisha Evelyna
Black Soul/Âme Noire is an exhilarating immersion into the heart of Black culture via a whirlwind voyage through the defining moments of Black History. As an elderly lady initiates her grandson into his past, a series of perpetually transforming images painted on glass directly under the camera unfolds before our eyes.
Directed by Martine Chartrand, a Québécoise-Haitian visual artist and filmmaker, Black Soul/Âme Noire won 23 International awards, including the prestigious Golden Bear of Berlin, Best Short Film at The 51st Berlin International Film Festival in 2001, and the 2002 Jutra Award for Best Animated Film.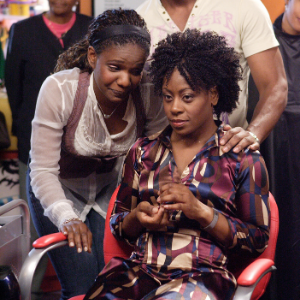 'da Kink in My Hair centres on Letty's, a salon in Toronto's Caribbean community. The kind of neighbourhood place where women go to let their hair down in more ways than one.
Co-created by Trey Anthony and Ngozi Paul, this groundbreaking series was adapted from Anthony's widely celebrated theatre production of the same name. Both Trey and Ngozi starred in and were executive producers on the series, marking many firsts for Black women on Canadian network television.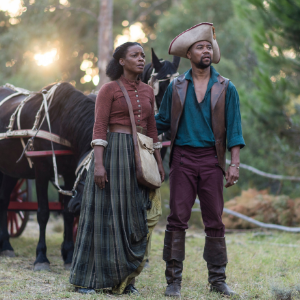 Kidnapped by slave traders in West Africa and subsequently enslaved in South Carolina, Aminata Diallo must navigate her way through the American Revolution in New York, the isolated refuge of Nova Scotia and the treacherous jungles of Sierra Leone, before ultimately securing her freedom in England at the dawn of the 19th century.  As great as her accomplishments are, Aminata discovers that her desire to reclaim the home of her childhood can never be fulfilled and that in order to find peace, she must carve out a new home of her own.
This six-part miniseries was directed and co-written by Clement Virgo, one of Canada's foremost film directors. It debuted to record-breaking numbers in Canada and the U.S. and won eleven  2016 Canadian Screen Awards, including "Best TV Movie or Limited Series."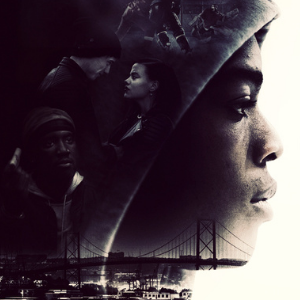 Inspired by true events, Across the Line tells the story of the deep-rooted racial tensions within several Nova Scotia communities, undoing the lives of three students at a local high school. Over the course of a few days, the film portrays the destructive nature of racism and its part in the circumstances that led to the riots at Cole Harbour High School.
Across the Line marks the feature length directorial debut of Director X, most known for his extensive career directing high-budget, visually distinctive music videos for popular artists such as Drake, Kendrick Lamar, and Rihanna. Written by Diggstown creator Floyd Kane and starring Stephan James, this award-winning film is a tour de force of Black talent in Canada.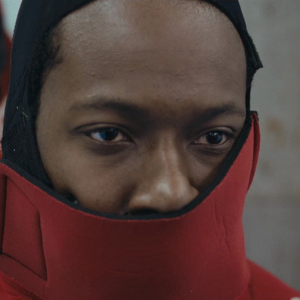 A young marine navigation student suffers intense anxiety during his final exams when an incident from his past returns to both haunt and help him.

Directed by Thyrone Tommy, MARINER, which premiered at the 2016 Toronto International Film Festival, was named one of TIFF Canada's Top Ten shorts of the year, before premiering online as a Vimeo Staff Pick. Thyrone is an award-winning filmmaker and an alumna of the Canadian Film Centre's Directors' Lab and TIFF Talent Lab. He is going to camera on his first feature, Learn to Swim, a Telefilm Talent to Watch, CBC, and Toronto Arts Council supported project, in 2020.
When 14-year-old Myla and her best friend attempt to orchestrate a romantic encounter with older boys from school, both girls are forced to decide whether or not they're ready for "love" and what exactly that means.
Christian Anderson is an award-winning Afro-Latin writer & director based in Toronto. Her work, such as short films; Lagoon and Teen Dream, centre amplifying diasporic voices and experiences through unique and immersive storytelling. Her work has been selected domestically and internationally for the Regent Park Film Festival, Afro Prairie Film Festival, and New York's International Women's Film Festival.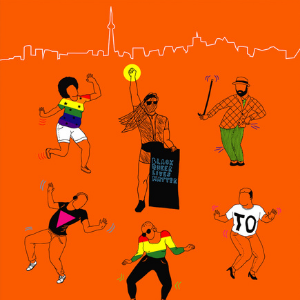 No, the revolution wasn't televised. But it was hugged, chanted, marched, and danced into existence. Our Dance of Revolution tells the story of how Black queer folks in Toronto faced every adversity, from invisibility to police brutality, and over a four-decade span rose up to become a vibrant, triple-snap-fierce community.
Our Dance of Revolution is producer/director Phillip Pike's third film and second feature. As a graduate of McGill University's Faculty of Law, Phillip's journey of personal and professional discovery has taken him from a career creating change as a community activist and human rights lawyer to a career creating change through storytelling as an independent documentary filmmaker.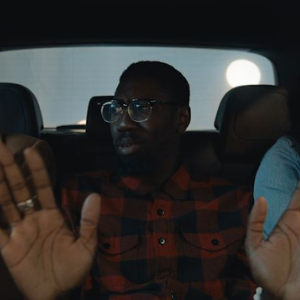 Next Stop is an anthology comedy series that chronicles the lives of Black Torontonians struggling to stay afloat and sane in the sprawling city. Energetically paced and richly visual, the show charts a course through chaotic, surreal, and hilarious vignettes of Toronto 'yutes' confronting the challenges of life in a competitive, expensive, and rapidly changing city.
Co-created and directed by emerging filmmakers Jabbari Weekes, Tichaona Tapambwa, and Phil Witmer, this four-part series is a comedic take on experiences that are common to many in the city, but rarely shown on screen. The filmmakers fuse their youth, blackness, and roots in the Caribbean diaspora to make something truly special.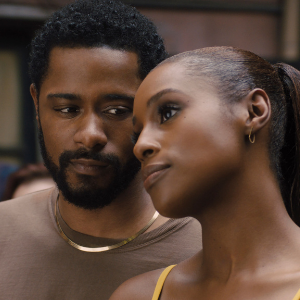 The discovery of a hidden family photograph sends Mae Morton on a quest for answers. The journey into her estranged mother's past exposes many secrets and ignites a powerful, unexpected romance with rising-star journalist Michael Block. Award-winning writer-director Stella Meghie tells a sweeping love story about forgiveness and finding the courage to seek the truth, no matter where it leads you.
Starring Issa Rae and LaKeith Stanfield, The Photograph is the most recent in a quickly growing list of Canadian Stella Meghie's Hollywood hits. With her films Jean of the Joneses, Everything, Everything, and The Weekend, and work on shows such as Grown-ish and Insecure, Meghie has proven to be one to watch.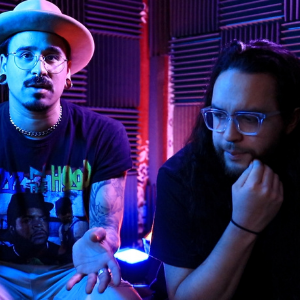 THE FOUNDATION: INDIGENOUS HIP HOP IN CANADA
Hip Hop Artists such as Drezus, Ostwelve, Hellnback, Kinnie Starr, and Snotty Nose Rez Kids join Rudegang Entertainment to explore the meaning of Indigenous Hip Hop & the connections between Hip Hop and Indigenous Cultures.
This short music doc was directed by Diana Hellson, an interdisciplinary artist (R&B/Hip Hop Artist Mamarudegyal MTHC) and Founder of Afro-Indigenous Hip Hop & Multimedia group Rudegang Entertainment. Originally from Calgary AB and currently located in Vancouver BC, Diana has been making films and content with her Rudegang Entertainment team since 2015. Diana has directed numerous music videos and a short documentary, produced several corporate videos, works as a cinematographer, and continues to grow her portfolio through ongoing projects.
With these five works that focus on issues pertaining to policing and racialized violence, you'll notice that a few of them are hard to watch. This is because the experiences depicted in these films are hard to live.
These filmmakers are screaming at the top of their lungs. Listen.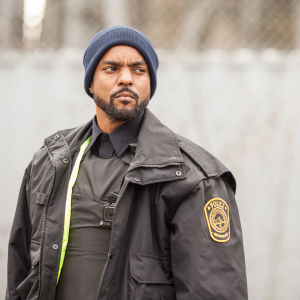 A Black police officer, pushed to the edge, takes the white community on a day filled with abuse, assault, harassment and terror.
Cory Bowles is a multidisciplinary artist from Nova Scotia working in film, television, dance, and music. His first feature, Black Cop, premiered at TIFF and went on to earn Best Canadian Film at the Vancouver International Film Festival, Best Narrative Feature at the St. Louis International Film Festival, and the John Dunning Discovery Award at the Canadian Screen Awards. In 2018 he was nominated for the Lieutenant Governor of Nova Scotia Masterworks Arts Award.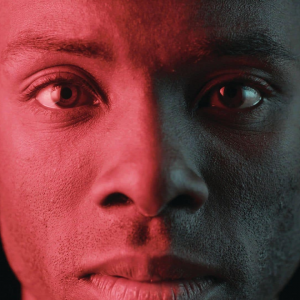 Urgent, controversial, and undeniably honest, The Skin We're In is a wake-up call to complacent Canadians. Racism is here. It is everywhere. It is us and we are it. Following celebrated journalist Desmond Cole as he researches his hotly anticipated book, this documentary from acclaimed director Charles Officer pulls back the curtain on racism in Canada.
Charles Officer is an award-winning director, writer and producer with films showcased at festivals all over the world. His impressive body of work includes shorts (The Truth About Rainbows), documentaries (Unarmed Verses), feature films (Nurse.Fighter.Boy), and episodes on some of Canada's most successful shows (Coroner and Private Eyes). His most recent feature, Akilla's Escape, premiered at the 2020 Toronto International Film Festival, and is now screening at the Victoria Film Festival.
Marathon follows a Black man on his marathon through life as he comes face-to-face with the realities of being Black in 2020.
Kelly Fyffe-Marshall is a dedicated director, screenwriter, and social activist. Her work includes award-winning short film Haven (18), which premiered at SXSW and won the Audience Choice award in a room full of peers at BAFTA, and most recently her two-part short film Black Bodies (20), Marathon (20) which was a response birthed from a viral racial incident that happened to her and three peers in California. A self titled afro diasporic impact filmmaker, Kelly uses film to change perspectives, create healing, and share powerful stories. Kelly is currently in development for her debut feature film When Morning Comes and series He's One Of Us through Sunflower Studios.
When a Black man is viciously assaulted by a police officer right outside their window, all of the guests at a dinner seem to consider the attack unremarkable except for one.
Richard B. Pierre is an award-winning multiracial Black filmmaker who has written and directed over a dozen shorts that have been broadcast globally and screened in festivals worldwide. His work tackles a range of genres and subject matter; most recently focusing on race. His first documentary What Are You? was nominated for a 2020 Golden Sheaf Award. His newest fiction short, An Uninvited Guest won "Best Thriller" at the 2020 HollyShorts Film Festival, and will be screening at the 2021 Toronto Black Film Festival.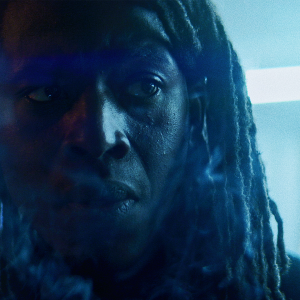 A misunderstanding between three misfits and a troubled man escalates to a point of no return.
Will Niava is an Ivorian-Ghanaian film director based in Montréal. Will directed a number of projects around the world. Namely, a TV Series for MTV (Shuga BabiI) and also Violence Of The Lambs, a music video released on NOWNESS from which he made his first short film ZOO. ZOO has won 8 awards out of its 50+ international film festival selections. 
Will is editing his second short film Element, all the while preparing his first feature film experience, co-writing alongside Oscar-nominated director, Jérémy Comte.