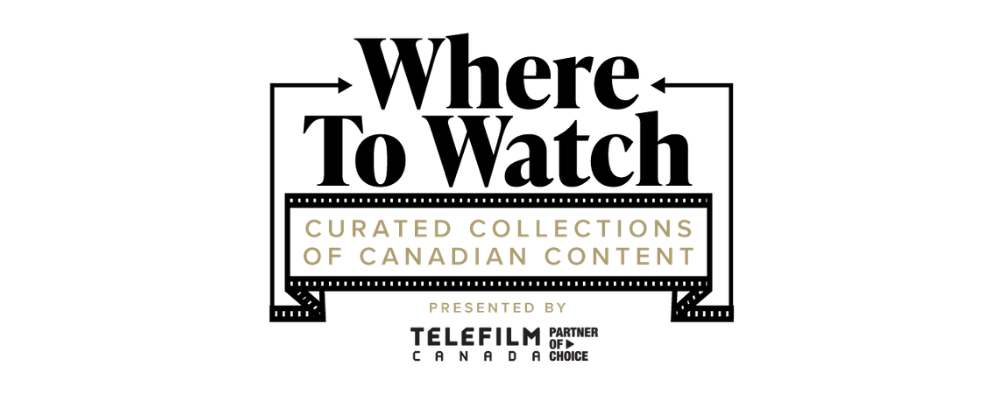 Create the soundtrack to your summer with these memorable artists, soundtracks, and scores! This collection features an eclectic mix of documentaries and stories about music and musicians, as well as series and films that have been expertly scored by some of Canada's best composers.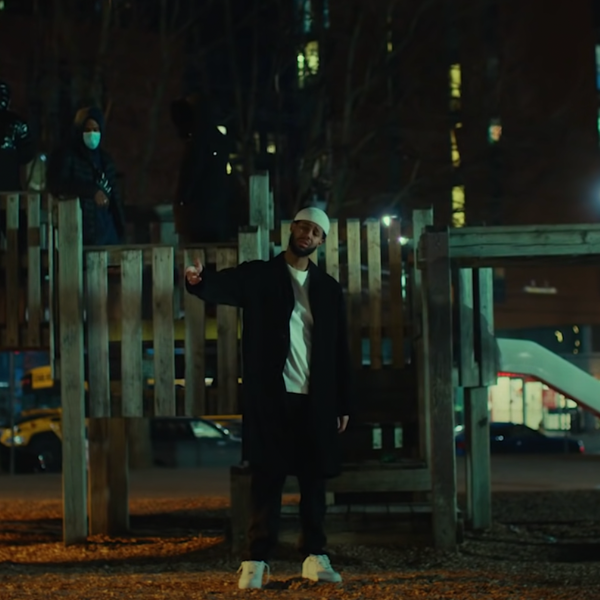 ALI – MUSTAFA 
Director: Mustafa
Ali is a powerful tribute to Mustafa's friend Ali Rizeig, an 18-year-old Black Toronto resident who was shot and killed in 2017 as he stood at his doorstep. The music video for the song, which appears on Mustafa's 2021 album "When Smoke Rises," was filmed inside homes and around the Regent Park neighbourhood as the singer walks among his young male friends who seem to fade away without warning.
Ali was crowned the Grand Prize winner at the 2022 Prism Prize. Watch the full awards presentation here, including Mustafa's moving acceptance speech.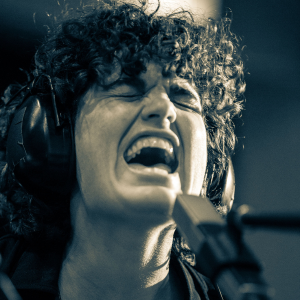 AMPLIFY
Director: Shane Belcourt
Sound & Score: Anthony Wallace, Music Producer: Simone Schmidt
Amplify is a musical performance art documentary series that amplifies the connection Indigenous song-writers have to the stories, culture, community, and the challenges and justice they stand up for. Each episode an artist takes us through the creative process of songwriting to the finished product with breathtaking performances.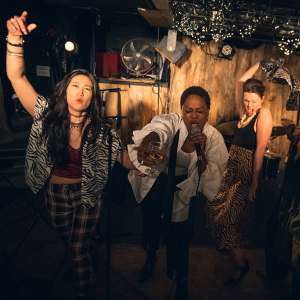 BAND LADIES
Director: Molly Flood
Composer/Music by: Christian Hansen
5 women, sick of their repetitive lives and boring book club, find freedom by forming a punk band. When a video of their first performance makes the news, the heroines are forced to become more badass than they bargained for. The series follows them as they are launched into a music career where they discover true friendship, three chord progression and the inner strength no one thought they had, least of all themselves.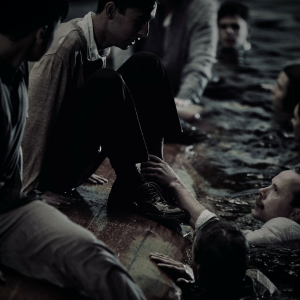 BROTHERHOOD
Director: Richard Bell
Original Music by: Bramwell Tovey
In 1926, a band of teenage boys arrive at Long Point Camp for the adventure of their lives. When their canoe capsizes in a freak summer storm, their holiday descends into a soul-shuddering fight for survival.
Nominated for "Achievement in Music – Best Original Song" at the 2020 Canadian Screen Awards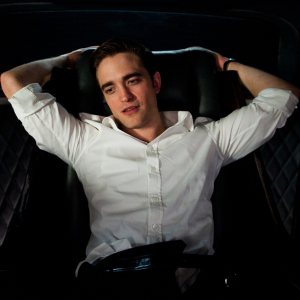 COSMOPOLIS
Director: David Cronenberg
Composer/Music Producer: Howard Shore, Original Music by: Howard Shore & Metric
New York City, not-too-distant-future: Eric Packer, a 28 year-old finance golden boy dreaming of living in a civilization ahead of this one, watches a dark shadow cast over the firmament of the Wall Street galaxy, of which he is the uncontested king.
Winner of "Achievement in Music – Original Score," and "Achievement in Music – Best Original Song" at the the 2013 Canadian Screen Awards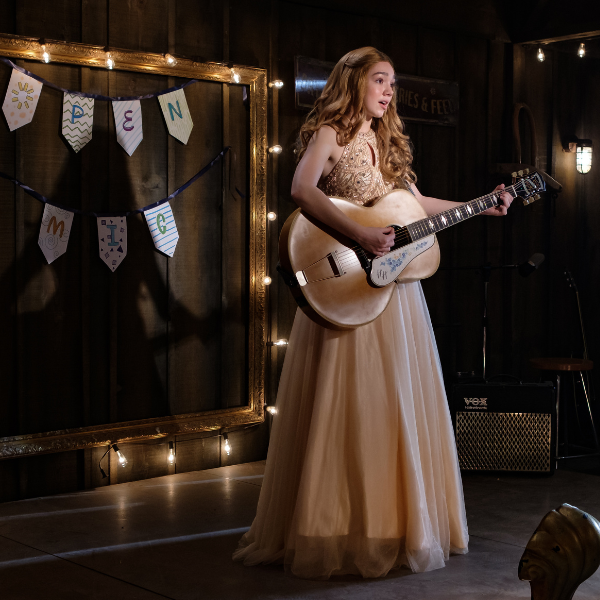 HOLLY HOBBIE

Directors: Sarah Glinski, Stefan Brogren
Music Supervisors: Michael Perlmutter, Mikaila Simmons
14-year-old Holly Hobbie is an aspiring singer-songwriter who isn't afraid to fight for causes she believes in, even if it ruffles a few feathers. She plans on saving the world some day, but is happy to start in her small town of Collinsville.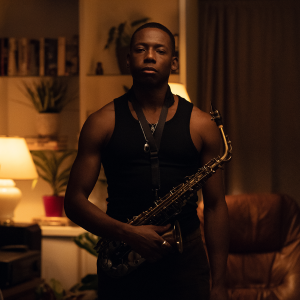 LEARN TO SWIM
Director: Thyrone Tommy
Original Music by: TiKA, Casey Manierka-Quaile, Chester Hansen, Leland Whitty, and Meagan De Lima
Haunted by a tragic loss, Dezi, a jazz musician, cuts off contact with everyone he knows. Time bends, and the lines between his stormy past and reclusive present are blurred, foiling his attempts at solitude and forcing him to face the truth of his past.
Winner of "Achievement in Music – Original Song" for And Then We Don't by TiKA and Casey Manierka-Quaile at the 2022 Canadian Screen Awards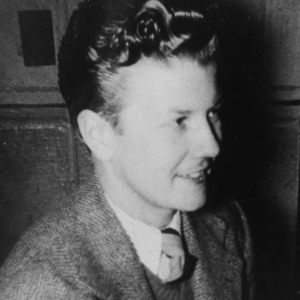 NO ORDINARY MAN
Directors: Aisling Chin-Yee & Chase Joynt
Music Supervisor: David Hayman
For decades, the life of American Jazz musician Billy Tipton was framed as the story of an ambitious woman passing as a man in pursuit of a music career. In No Ordinary Man, Tipton's story is re-imagined and performed by trans artists as they collectively paint a portrait of an unlikely hero.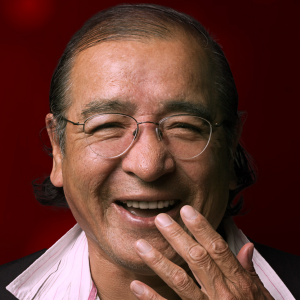 TOMSON HIGHWAY: KIPIMÂTISINAW TAPÂHPEYAHK
Director: Barry Bilinsky
Original Music by: Tomson Highway
An intimate glimpse into the life of Cree author, musician, playwright, and storyteller Tomson Highway, who is the 2022 recipient of the Governor General's Performing Arts Award for Lifetime Artistic Achievement. Through his warmth and Cree humour Tomson invites us into his home in Gatineau, Quebec, where he shares stories about his parents, reasons for living, and the power of music as a language in and of itself.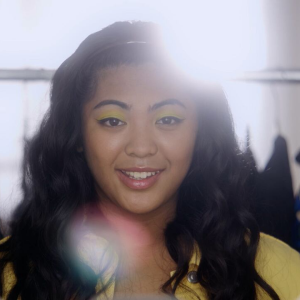 TOPLINE
Created/Music by: Romeo Candido
When 16-year old Tala, a reclusive singer/songwriter, is discovered after one of her songs (as Illisha) goes viral, she is invited to join a world-renowned music production team that creates hits for superstars and is faced with presenting as either Illisha, the person she wishes she could be, or as herself. In the process, she just might learn how to find her own voice as well.