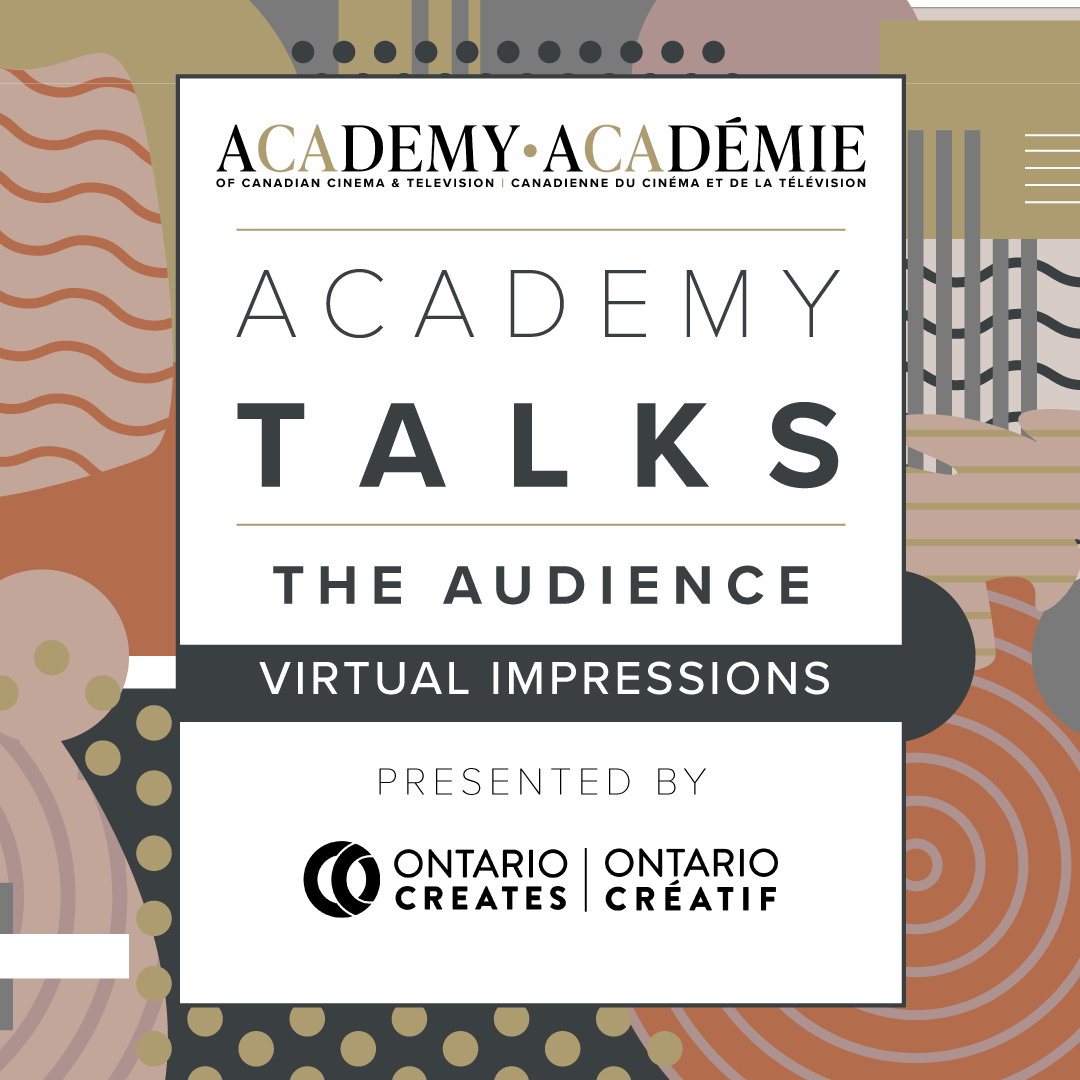 Academy Talks: The Audience | Virtual Impressions
Presented by Ontario Creates Our Interactive Digital Media panel will discuss the voracious appetite for video games, interactive, and web content, and their growing audiences in Canada and around the globe. The content creators for these new platforms will discuss how to expand your client base, and find new audiences.  Read More
Our Interactive Digital Media panel will discuss the voracious appetite for video games, interactive, and web content, and their growing audiences in Canada and around the globe. The content creators for these new platforms will discuss how to expand your client base, and find new audiences.
Wednesday, September 30, 2020
Free for Academy Members, $10 for Non-Members
RSVP required to attend. Registration does not guarantee admission, and precedence will be given to Academy members.
PANELISTS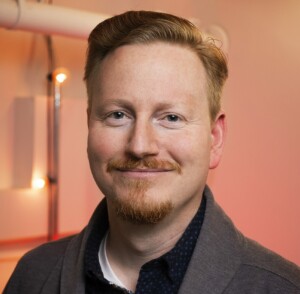 Evan Jones
Producer, Stitch Media
A two-time Emmy Award winner, Evan's work combines web, mobile and games with TV, film, radio, and the real world. He has been recognized as a 'Top 10 New Media Groundbreaker' by the Bell Fund and chosen as one of the 'most innovative and influential minds in McMaster history' by his alma mater. His interactive documentary work has won 'Best in Electronic Culture' at the UNESCO World Summit and his experience with branded entertainment has won 'Best in Digital Marketing' by the Digi Awards. Evan has guest lectured on the art & business of interactive story internationally at the Canadian Film Centre, the Australian Film, Television & Radio School and the University of Southern California. He has consulted for the Smithsonian, Greenpeace, Microsoft, Disney, NBCUniversal, Nickelodeon, and 20th Century Fox on the future of entertainment.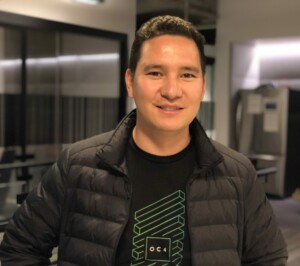 Michael Masukawa
Director of Strategy & Business Development, Secret Location
Michael Masukawa is the Director of Strategy and Business Development of Secret Location, an Entertainment One company, a content and technology studio for emerging platforms.
Michael helps lead Secret Location's growth strategy to support the studio's continued progress towards delivering premium immersive experiences to wide audiences. Identifying new opportunities and prospective partners, he negotiates distribution deals for the studio's immersive entertainment content as well as VR distribution software, Vusr. Additionally, Michael leads co-production and IP licensing project development. He served as co-producer for Secret Location's cinematic VR narrative adaptation of Philip K. Dick's short story, The Great C.
Nyla Innuksuk
Director
Nyla Innuksuk is the founder of Mixtape. A writer for Marvel Comics, Innuksuk co-created the character of Snowguard, a teenage superhero from Pangnirtung, Nunavut. Most recently Nyla wrote and directed her first feature film titled Slash/Back, an alien invasion horror about a group of teen girls from the Arctic. In 2019 Innuksuk was named one of the top 5 To Watch by Playback Magazine.
Moderator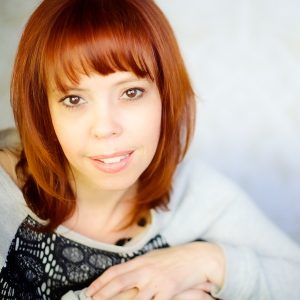 Kim Gibson
Program Consultant – Interactive Digital Media, Ontario Creates
Kim Gibson is a respected veteran of the interactive digital media industry, boasting more than 20 years of experience working with content creators through her role at Ontario Creates. She has designed and operated highly sought-after programs that have contributed to the growth of the province's IDM industry most notably the Interactive Digital Media Fund which has been instrumental in providing funding for concept development, production, international business and audience development activities for a variety of projects from video games to web series. A recipient of the WIFT-T Digital Trailblazer Crystal Award in 2019, she is widely recognized for her leadership, and commitment to the industry, and is known for her ability to discover and nurture emerging talent.