Academy Talks: The Audience | Finding Your Fans: A Scientific Approach
Presented by the OMDC
Monday, July 30th, 2018
6-7pm
Portland Room, Spoke Club
600 King St W
Toronto, ON
Free for members, $30 for non-members.
Panelists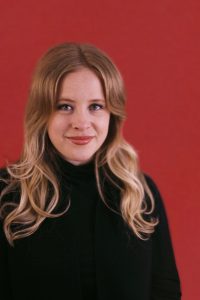 Madison Falle | Producer, Gay Mean Girls
Madison Falle is currently the Development Manager at Gearshift Films. Before taking this role, she worked in Business Affairs on television shows like Hockey Wives, NHL Revealed, and Workin' Moms. In 2015 she was a producer on the short film Gay Mean Girls that reached over 3.5 million views online and is currently expanding into a web series. Madison graduated from the Ryerson School of Image Arts where she was a winner of the Norman Jewison Award as well as the HSBC Filmmaker Award.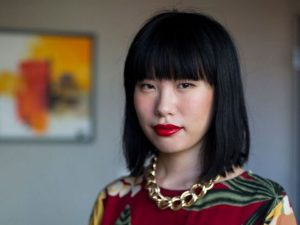 Heyishi Zhang | Writer and Director, Gay Mean Girls
Heyishi Zhang is a Chinese Canadian, award-winning filmmaker. She studied film at Ryerson University in which she was the co-founder and president of the Ryerson Alliance of Women Filmmakers. Her first short, Gay Mean Girls (2015) has reached over 3.5 million views online and is currently expanding into a web series. Her thesis project, Joy (2015) has been screened internationally and received numerous awards. Heyishi's work often examines the politics of identity and its influence on beauty.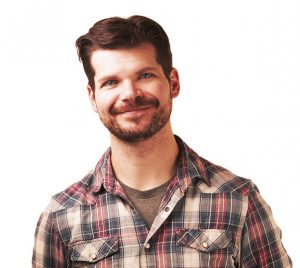 Davin Lengyel | Producer, Pure Pwnage
Davin Lengyel is a Canadian Screen Award and Comedy Award winning digital producer born in the prairies and based in Toronto. His career as a producer began when he quit lawyering to work on Pure Pwnage, a comedy web series seen by over 10 million viewers and later adapted for television. Over the last decade he has produced a dozen web series including three seasons of Space Janitors for Felicia Day's Geek & Sundry, a Smokebomb series for RBC, and the digital companion to Fox's Houdini & Doyle. Along the way he managed record-breaking crowdfunding campaigns for Canadian films like Corner Gas: The Movie and the upcoming sci-fi film Code 8. Davin has worked with the CMPA and ACTRA to define and negotiate rights for digital producers, and has been a member of the Academy's Digital Media Rules Committee for the past three years. Right now he is quietly tolling away on a hard science fiction series with cast from Battlestar Galactica and Orphan Black due for release this Fall.
Moderator:

Deb Day, Founder and Chief Strategist, Innovate by Day
Deb is Founder and Chief Strategist of Innovate By Day, Canada's leading strategic marketing and digital content studio specializing in the entertainment industry. For over 7 years, Innovate has worked on many high-profile projects and series: from award shows, to documentaries, to youth properties, to hour-long dramas to comedies, creating effective digital and social media strategies and content to engage audiences online. Projects include tremendously successful campaigns for Encore Plus, The Bachelor Canada, The Stanley Dynamic, Max & Shred, Workin' Moms, Canada in a Day, Mohawk Girls, and Corner Gas: The Movie. Prior to forming Innovate, Deb was an award-winning film and television director/producer.