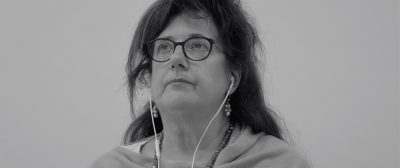 The Benevolents | Les bienveillants
Synopsis:
The Benevolents takes us into the world of Tel-Aide Montreal call center, as we follow a group of future volunteers. Through an intimate treatment, the film seeks to recall the importance of vigilant ears in a society of loneliness.
«Les bienveillants» s'immerge dans l'univers du centre d'écoute téléphonique Tel-Aide Montréal, en suivant un groupe de futurs bénévoles qui apprennent l'art de l'écoute empathique. À travers un traitement intimiste, le film cherche à rappeler l'importance de la présence d'oreilles vigilantes dans une société où la solitude est omniprésente.
Nominees | Finalistes:
Sarah Baril Gaudet
Distribution Company | Maison de distribution:
Travelling
Original Language | Langue Originale:
French