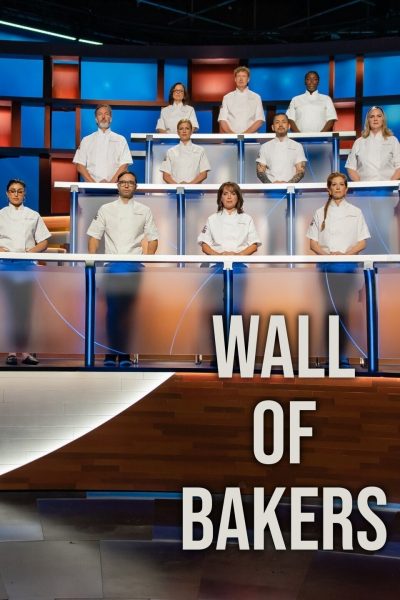 Jordan Wood, Alex Mastronardi
Wall of Bakers
"Cookies For The Win"
Synopsis:
Wall of Bakers is a spin-off of Food Network Canada's wildly successful competition series Wall of Chefs, featuring amateur bakers. This exciting new format tests the skill and nerves of Canada's home bakers as they battle in the Wall of Bakers kitchen, under the towering shadow of the country's best pastry chefs. In each episode, four amateur bakers face-off in three rounds of sweet competition. In the first round, they prepare the desserts that have made them famous at home, their crowd-pleasers. In the second round, they are challenged to think on the fly and come up with a dessert using two ingredients that are staples in the home pantry of one of the chefs on the Wall. In the third and final round, the last two home bakers are inspired by another chef's signature dessert to make their own bakery-worthy creation. Through it all, the Wall is watching, stacked with twelve of the biggest names in baking. The chefs offer colour commentary and expertise throughout all three challenges while tasting, judging, and eliminating one home baker in every round. After a final deliberation, the last home baker standing wins the $10,000 cash prize.
Episode Synopsis:
One home baker tries to go with the flow with a lava cake in the first round, and Chef Lynn Crawford hits a sweet spot with the Meyer lemons and honey in her pantry. When the holidays arrive in the final round, it's an all-out cookie war to see who will go home with the $10,000 prize.
Nominees:
Jordan Wood, Alex Mastronardi
Channel:
Food Network Canada
Broadcaster:
Corus Entertainment
Production Company:
Insight Productions