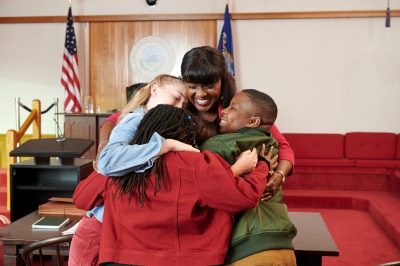 The Color Of Love
Synopsis:
Monica, an African-American widow, is an assistant principal and a devoted single mother of Leah, 12 and Charles, 9. She has a wonderful boyfriend Theo who is part of the loving family. Like her mother, she is a foster parent and has often fostered Rachel, 13 and her brother Peter, 11 as they keep getting moved from bad homes. Monica decides she has had enough of the system's bad treatment of these two kids that she loves and announces that she is going to file to adopt them. Monica is stunned at the pushback because Rachel and Peter are white and she is Black, but she refuses to give up the fight.
Nominees:
Suzanne Chapman, Adam Gowland
Channel:
Lifetime Canada
Broadcaster:
Corus Entertainment
Production Company:
Champlain Media Inc.