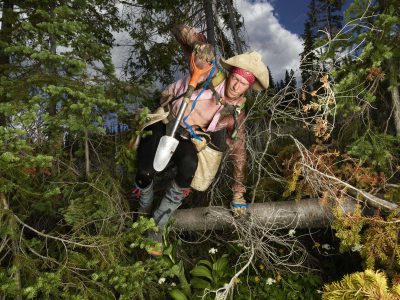 Forest for the Trees
A war photographer returns to her roots in the forestry industry in British Columbia, Canada to embed with and document a community of 100 tree planters who overcome grueling conditions and emotional difficulties to bring back the forest in this cinematically stunning, never-before-seen immersion into the uniquely Canadian rite of passage and backbreaking labour of professional tree planting.
Une photographe rapporteuse de guerre retourne à ses racines dans l'industrie forestière au Colombie Britannique pour documenter une communauté de 100 planteurs d'arbres qui endurent des conditions les plus dures et font face à des défis émotifs pour récupérer la forêt. "Forest for the Trees" est une immersion cinématiquement spectaculaire et jamais vu auparavant du monde de la plantation d'arbres professionnelle – travail éreintant, et rite de passage uniquement canadien.