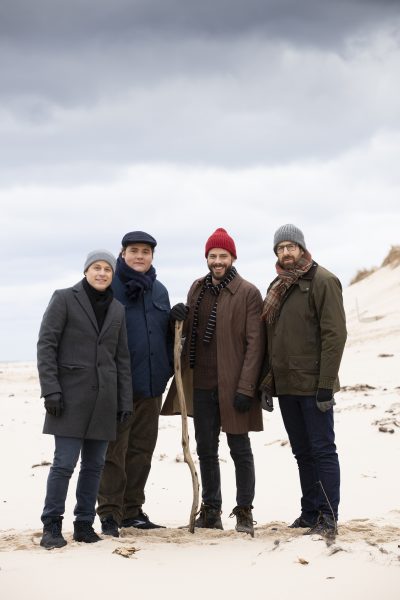 Nicolas Errèra, Craig Walker
Goodbye Happiness | Au revoir le bonheur - "Drop the Rock"
Synopsis:
At their summer home on the Magdalen Islands, four very different brothers, their wives and their many children meet to spread the ashes of their late father. When Nicolas, the youngest brother, loses the urn containing their father's ashes, conflicts arise.
À leur maison d'été aux îles de La Madeleine, quatre frères que tout oppose, leurs femmes et leurs nombreux enfants se retrouvent pour répandre les cendres de leur défunt père. Lorsque Nicolas, le plus jeune frère, perd l'urne contenant les cendres de leur père, les conflits commencent.
Nominees:
Nicolas Errèra, Craig Walker