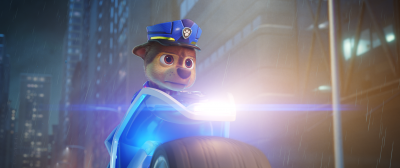 PAW Patrol: The Movie
The PAW Patrol is on a roll! When their biggest rival, Humdinger, becomes Mayor of nearby Adventure City and starts wreaking havoc, Ryder and everyone's favourite heroic pups kick into high gear to face the challenge head on. While one pup must face his past in Adventure City, the team finds help from a new ally, the savvy dachshund Liberty.
La Pat' Patrouille est sur une lancée! Lorsque leur plus grand rival, M. Hellinger, devient maire d'Aventureville et commence à faire des ravages, Ryder et les chiots héroïques passent à la vitesse supérieure pour affronter le défi de front. Alors qu'un chiot doit affronter son passé à Aventureville, l'équipe trouve de l'aide auprès d'un nouvel allié, le teckel averti Liberty.
Nominees:
J.R. Fountain, Nelson Ferreira, Mark Dejczak, Robert Hegedus, Steve Hammond