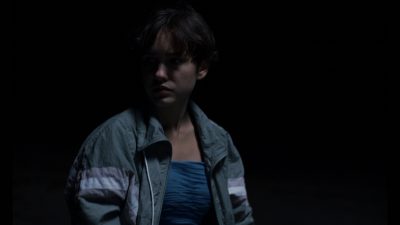 Girls Shouldn't Walk Alone at Night | Les filles ne marchent pas seules la nuit
Nominees:
Katerine Martineau, Guillaume Collin
Synopsis:
After a late night high school graduation party, Chantal and Delphine find themselves walking home alone in the dark. Lost in the forest, their long night walk is punctuated by carelessness and an irrepressible desire to exist.
Par une nuit d'été, leur secondaire terminé, Chantal et Delphine reviennent chez elles à pied. Perdues au milieu de la forêt, leur longue marche nocturne est ponctuée d'insouciance et d'une envie irrépressible d'exister.