Wendy Motion Brathwaite has always been a storyteller. From her beginnings as a spoken word and hip-hop artist, as well as being a playwright (Oraltorio, Aneemah's Spot), author, and screenwriter, the Toronto-based Motion has always traversed several mediums to deliver her narratives.
In recent years, Motion has been ensconced in the writing room of CBC's Canadian Screen Award-nominated Coroner series and when I caught up with the busy creator, she was immersed in her latest gig working in the writers' room on the third season of CBC's Diggstown — Canada's only drama show to ever have a Black female cast in the lead role. I, personally, first encountered Motion as a hip-hop radio host years ago on the University of Toronto's radio station CIUT forging a critical link to the city's hip-hop community and her practice of telling stories from underrepresented communities continues to the present day.
Indeed, upcoming projects include Obsidian Theatre's 21 Black Futures project where she will be one of the 21 Black playwrights featured and Akilla's Escape, the upcoming Charles Officer-helmed feature she co-wrote that premiered at the Toronto International Film Festival (TIFF) last year, not to mention the third season of Coroner.
Motion's multidisciplinary approach not only taps into mediums beyond cinema and television, but also crosses Black diasporic and cultural boundaries as a necessary default. Our conversation delved into how this restless creative distills these themes into the various outlets of her work.

So, what, if anything, find connects your storytelling? What are the similarities and differences in telling stories across all these different mediums?
When I first really started putting pen to paper, it was writing poetry, and lyrics and rhymes, which really formed how I write, and also just the hunger to write; to express myself, the words, to tell stories to, capture the rhythms of the voice, and the beats of the voice, to take pictures. And to basically have a voice, right? As I moved into theatre and then television and film, something that seems to stick out is that theatre, it's going back to sort of spoken word and hip hop. It's that immediacy of the relationship with the audience, that shared experience. You know, the liveness of it. very time that you do it, it's a little bit different, allowing the space for the reactions and the breath and the voice of the audience as well as the performer. And then when you're sort of moving towards as a screenwriter, or writing for this screen, what we're really focusing on [are] the visuals, telling the story, and what we see on screen. So we're writing what we want to see on screen, we're writing what the images mean in this context; the metaphors, the way somebody moves, the facial expressions, what the sky looks like.

I think what's cool [about] writing for film is to see that we're able to write and eventually show what's in the character's mind, or their relationship to the environment, the use of different mediums to tell the story. And in some of my work,I find it interesting to be able to think about writing plays with some film elements and vice versa. Poetry, music and the fusion of the art forms.

I thought it was interesting that you use the phrase, 'word sound drama' as a sort of mission statement on your website. What does it represent to you?
Yeah, jumping off of what we were just talking about; what my experience has been like, what are the art forms that I've worked in or created in, what has also been a big influence on my life; which is books, novels, poetry, writing, and then music. Records playing on the radio, the DJ culture, anything that has to do with music, has been really influential on me. And then drama, the stories that connect to the way to express our stories, both the small singular ones and the collective ones on the stage or on the screen. You know, just the things that make us want to lean in and listen, you lean in and find out about meaning and explore a lot of things that we learn about the world, culture, and drama from storytelling and in that way we also learn about the human experience. So "words sound and drama" is in a lot of ways a mission statement for me because it's a trilogy of artistic expression that comes together to meet the power that I want to create with.

What I liked about the writing of the Borders episode from Season 2 of Coroner is that it simply said 'Written by Motion.' I love the fact that it's unapologetic. How easy or hard is it to put your own kind of stamp on things when it's obviously a team effort?There's also a great scene in the episode where Detective McAvoy (played by Roger Cross) brings in the beef patties and stuff. How hard is it to kind of fight for those little moments when you've got like a whole room of people?
[Laughs] Oh, the festival and the rice and peas. Yeah, yeah.
Well, I think a blessing has been working with the Coroner team. Our writers room is quite diverse with people of different backgrounds and cultures and experiences and identities. And so I think that's a big part of why we are there to be able to make things as authentic as we can or to explore different voices and not to be generic, you know, like, because generic isn't real.
We want the characters to feel like people, you know, who have that knowledge and taste and, histories and relationships to their own culture, whatever it may be.So, I don't find those types of things are a fight really, which is positive. I don't know what all rooms are like, because I haven't worked in a whole heap, but, you know, it's been good to cut my teeth in a room like this because it's encouraged to really look at the whole character, like a person. Even when we're making a character profile, whether there's somebody who's just a guest star for the week, or for the episode or case of the week, we're always thinking, we really are specific. Where does this person come from? It's not just like, 'they are South Asian.'
OK, like, where n South Asia, you know what, I mean? Like, are they first generation from Toronto? Are they from Ottawa? Are they second generation? So even thinking about how they speak, or how they may see the world and thinking about their different points of view and just trying to be specific is what helps to make characters unique, but also relatable because each of us are unique as well, right?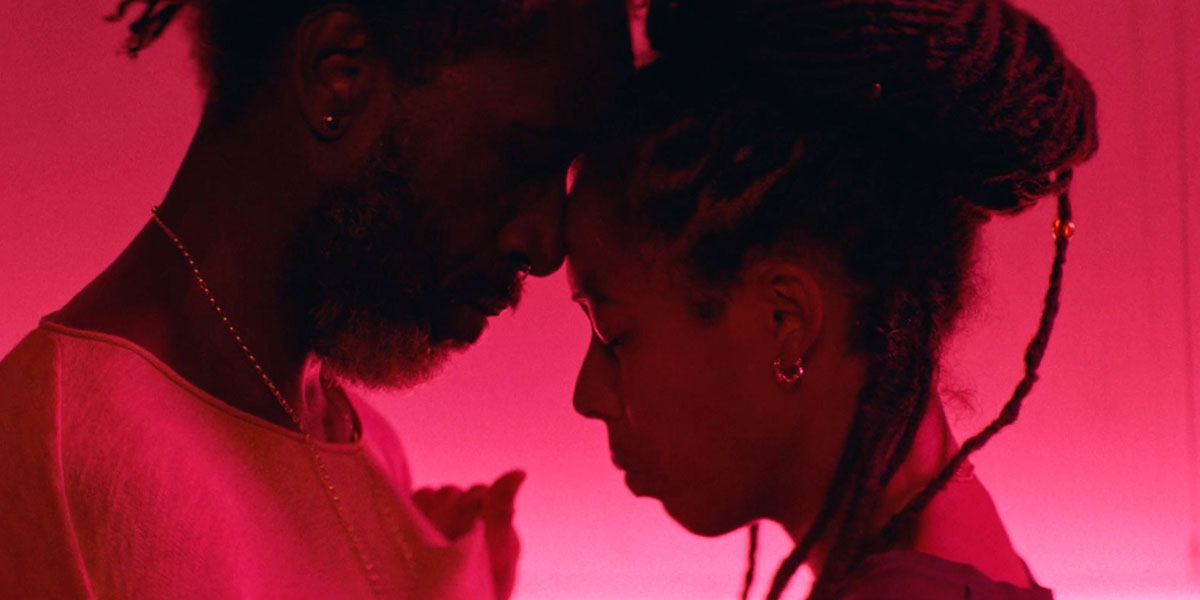 And I don't know if you were on set for Akilla's Escape because I know sometimes, writers are not.
Yeah, I'm not that type of writer. I like to be on the set. [Laughs]
If I have the opportunity, I'm going to be on the set. I was on the set for almost every day; or every night, because we did a lot of overnights for Akilla's Escape. And it was while I was in the writers room for Coroner, so I would usually be in the writers room in the day, and then go there at night, because I had to be there for that experience. And I wanted to watch everybody work and because I co-wrote it, sometimes things got to be changed in a moment. Or we might want there to be a resource for everybody. But also just like the sheer excitement about being a part of Akilla's Escape is why I wanted to see as many moments of its creation as possible; to manifest, to watch Charles' work, to be there to to have that experience with the actors and the whole team that worked so hard and so specifically to bring them the film to life. And even just the fact of seeing what we had on the page, and then seeing it manifest; and the way that it was done technically and so skillfully was an amazing experience. Being able to do that sort of volley back and forth of building story with a like mind is a very affirming experience. And also, you know, that dream came true in a lot of ways because having been involved in a feature you know, as a writer, it's been one of my goals. So I'm glad that Akilla's Escape has been completed, had its premiere at TIFF and at the Vancouver International Film Festival, and is now getting ready to be released internationally.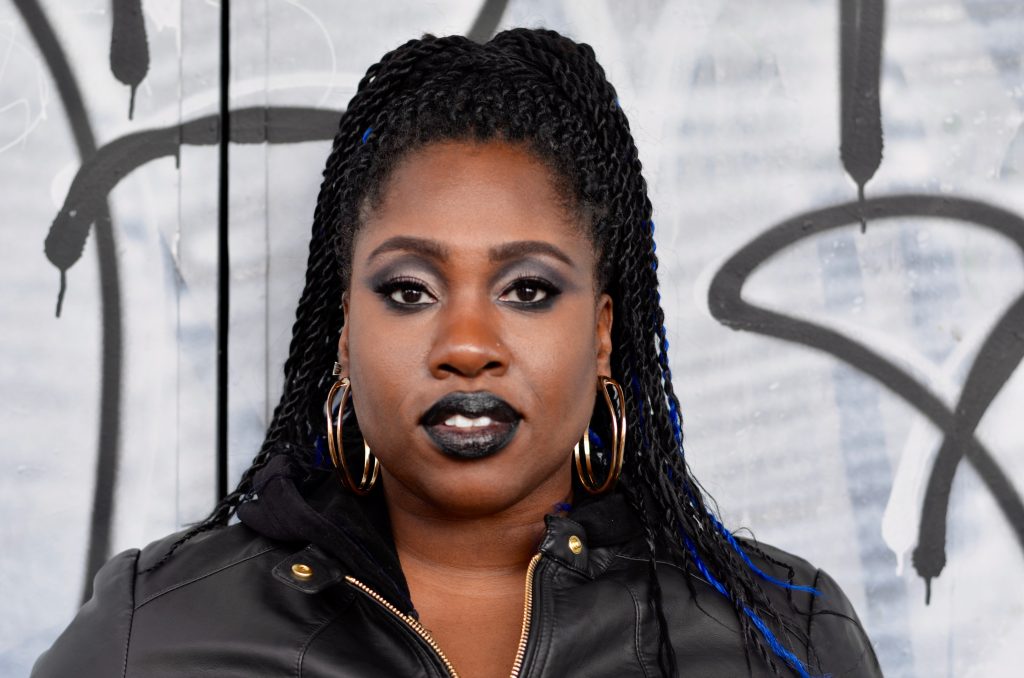 A Man's Story, a short film you wrote (with lead actor Emmanuel Kabongo) deals with generational trauma and it alludes to the civil war in the Congo. Soundgirl, another short (directed by Charles Officer) deals with sound systems which derive from Jamaica. And I do believe Akilla's Escape is traversing between Toronto and New York, with a section where it traces a lot of things back to Jamaica. So I'm wondering what you feel the potential for storytelling about the diaspora that can be tapped into?
Well, so much story comes out in the diaspora, because of the quest, through art to speak of one's identity and to self assert and explore and to vocalize and to imagine.
I think that's very much a diasporic experience — the experience of changing language of figuring out identity, identities of migration and movement of geography and resistance and home, and the connection to a home, all of these things live within us. And then the stories that come through the movement and migration — how stories even connect us to places that we have never seen or that we cannot remember ourselves. But the stories, like the Anansi story that has traveled from West Africa to the Caribbean to North America, might come in different forms, but it's a story that connects us back to some form of a root. And I find diasporic stories very interesting because it is where culture clashes, and where intergenerational voices are so paramount, and where there's also the conflict of 'who am I according to who and what environment I'm in?' So there's many multi-characters within one character.
So many powerful stories come out of the diaspora and that realization of the internationality of the black experience, it's global. Black culture is global, and connected in many unique ways. So the connections of diaspora has always been something that I've addressed in my work. And I'm always interested in watching stories like that, like what we're seeing with [Steve McQueen's] Small Axe. It's great to see something that has many parallels to a Black Toronto experience in some form and of the similar timeframe. And getting a chance to sort of trace these five different stories and different years. It's just great to see types of work coming out for the screen. I guess that's one of the things that I'm passionate about… always trying to find our roots and assert our roots, as well as make new roots and have ownership over where we reside. So there's a lot of challenges in that, but also a lot of power in it.
This interview has been edited and condensed for clarity.
Written for the Canadian Academy by Del Cowie.