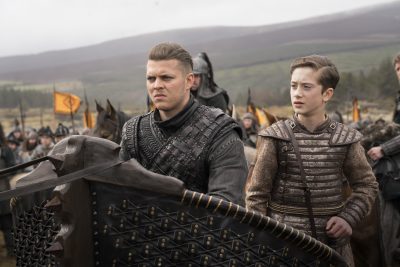 Vikings winner - "The Best Laid Plans"
Season six returns following the battle between brothers which has left Bjorn victorious and a hero to the people who have been under the tyrannical rule of Ivar for so long. As the new leader of Kattegat, Bjorn struggles to fill his late father's shoes as king, while facing several dilemmas and wrestling with the idea that power overshadows morals.
Nominees:
Dominic Remane, Bill Halliday, Becca Donohoe, Leann Harvey, Tom Morrison, Ovidiu Cinazan, Jim Maxwell, Ezra Waddell, Warren Lawtey, Maria Gordon
Channel:
History
Broadcaster:
Corus Entertainment
Production Company:
Take 5 Productions Inc.