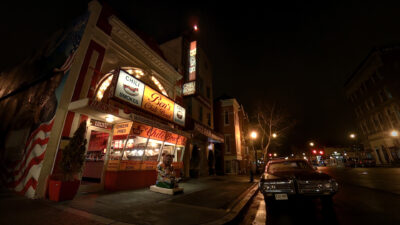 Traveling While Black is a VR experience immersing viewers in the long history of restriction of movement for black Americans and the creation of community safe spaces. Visit historic Ben's Chili Bowl and join patrons as they share and reflect on their experiences. Traveling While Black highlights the urgent need for dialogue about the challenges minority travelers still face today.
Nominees:
Roger Ross Williams, Felix Lajeunesse, Paul Raphael, Ayesha Nadarajah, Stephane Rituit, Bonnie Nelson Schwartz, Ryan Horrigan, Jihan Robinson, Lina Srivastava, Sebastian Sylwan
Production Company:
Felix & Paul Studios, Traveling while Black Inc.