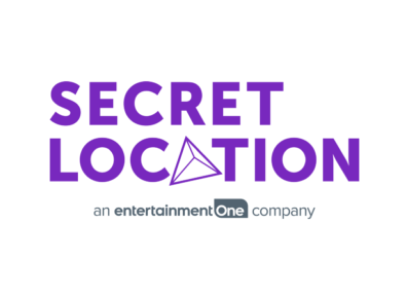 Secret Location is an award-winning content creator and distributor for premium immersive experiences. The company has been developing advanced technological platforms and innovating on new narrative forms for over a decade and has received over 250 awards and nominations, including the first Primetime Emmy® Award for a VR project. In 2016, Secret Location launched Vusr, a suite of products to distribute, manage, and monetize VR content; for which the studio won The Advanced Imaging Society's Lumiere Technology Award for its blockchain-based rights management solution: Vusr Spark. Founded in 2008 and acquired by global independent studio Entertainment One (eOne) in 2016, Secret Location is reshaping the entertainment industry by combining cutting edge technology with traditional storytelling.
_______________________
Secret Location est un créateur et distributeur de contenu primé pour des expériences immersives de première qualité. Depuis plus d'une décennie, l'entreprise élabore des plateformes technologiques avancées et innove dans de nouvelles formes de narration. Elle a reçu plus de 250 prix et mises en nomination, dont le premier prix Emmy pour un projet de réalité virtuelle. En 2016, Secret Location a lancé Vusr, une suite de produits pour distribuer, gérer et rentabiliser le contenu de réalité virtuelle, pour laquelle le studio a remporté le prix Lumière de l'Advanced Imaging Society pour sa solution de gestion des droits fondée sur les chaînes de bloc : Vusr Spark. Fondée en 2008 et acquis par le studio indépendant de calibre mondial Entertainment One (eOne) en 2016, Secret Location transforme l'industrie du divertissement en combinant la technologie de pointe à la narration traditionnelle.