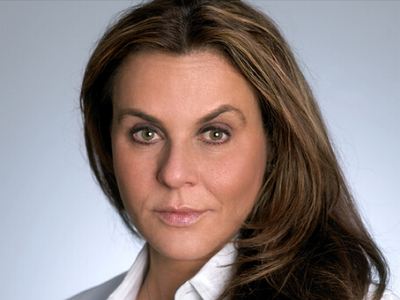 Robin Mirsky is a veteran film and television industry executive who has been involved in the financing, strategy, and development of thousands of award-winning productions that have had global distribution. She is also extraordinarily active as a chair and director of many influential entertainment organizations. Since 1989, she has been the Executive Director of the Rogers Group of Funds established by Rogers to assist in the production of high-quality Canadian programming. The Rogers Group of Funds has provided almost $600 million in funding for more than 2000 television and film projects. Robin Mirsky's dedication and commitment to the industry includes directorships on the Boards of the Canadian Film Centre and the Banff World Media Festival, and she also serves as Co-Chair of the Hot Docs Documentary Festival Board of Directors, and previously as Vice-Chairman of the Academy of Canadian Cinema and Television. 
______________________
Robin Mirsky est une dirigeante chevronnée de l'industrie du cinéma et de la télévision. Elle a participé au financement, à la stratégie et au développement de milliers de productions primées qui ont été distribuées dans le monde entier. Elle est également très active en tant que présidente et directrice de nombreuses organisations influentes du domaine du divertissement. Depuis 1989, elle agit à titre de directrice générale du Groupe de Fonds Rogers que Rogers a établi pour aider à la production de programmation canadienne de grande qualité. Le Groupe de Fonds Rogers a versé près de 600 millions de dollars à plus de 2 000 projets cinématographiques et télévisuels. Robin Mirsky a fait preuve de son dévouement et de son engagement envers l'industrie en siégeant aux conseils d'administration du Centre canadien du film et du Festival international des médias de Banff (Banff World Media Festival). Elle occupe également les fonctions de coprésidente du conseil d'administration du festival du film documentaire Hot Docs et a déjà été vice-présidente de l'Académie canadienne du cinéma et de la télévision.