We've just wrapped on another inspiring and exultant Canadian Screen Week. In a week which featured 33 events, stars from across the screen industry, and viewers from around the world, we celebrated the very best of what our industry has to offer: diverse stories, unflinching humour, and an unparalleled authenticity. We wanted to celebrate some of the many fantastic moments from the week with you, in pictures.
We kicked off the week with our Nominee Celebration, featuring panelists Dani Kind, K. Trevor Wilson, Amanda Brugel, and Melanie Scrofano.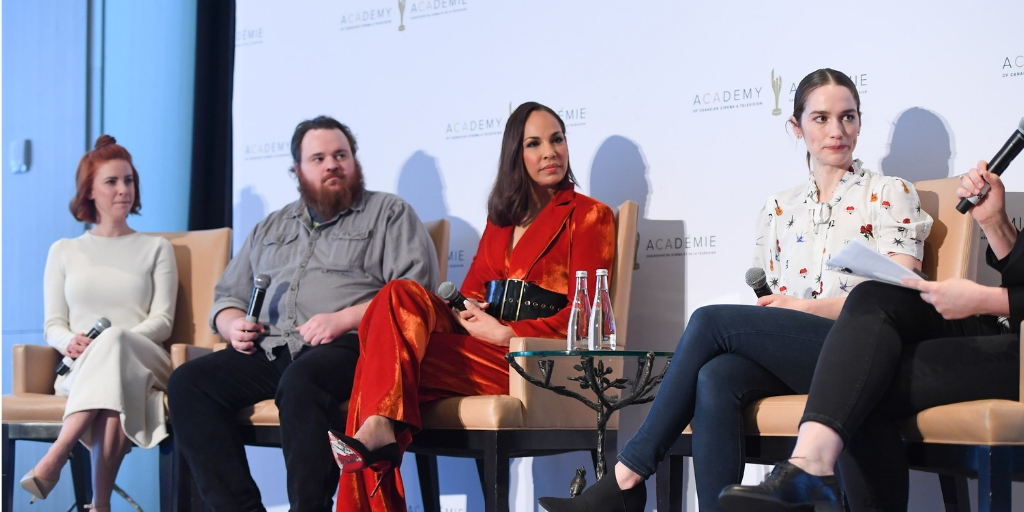 Launching into the week with the Canadian Screen Awards: The CTV Gala Honouring Non-Fiction Programming, Aisha Alfa hosted the gala (though technically, she co-hosted with Canada's youngest up-and-comer).
The night was full of emotion as seen from the infectious cheers of Elvira Kurt.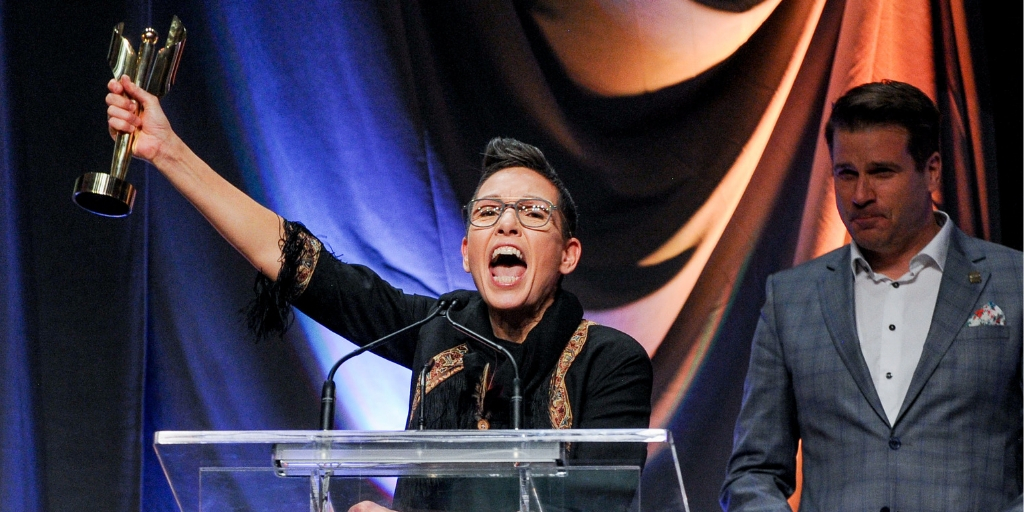 The CTV Creative Fiction Gala had a lot to celebrate as well. Between Jann Arden receiving a birthday serenade…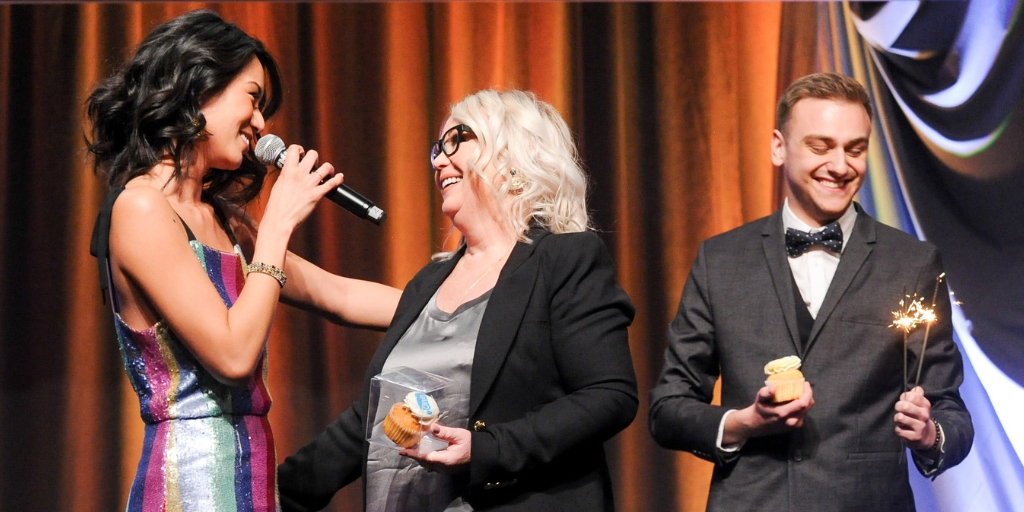 …Carole Vivier receiving a sacred Indigenous shawl (and an Academy Board of Directors' Tribute) from Lisa Meeches…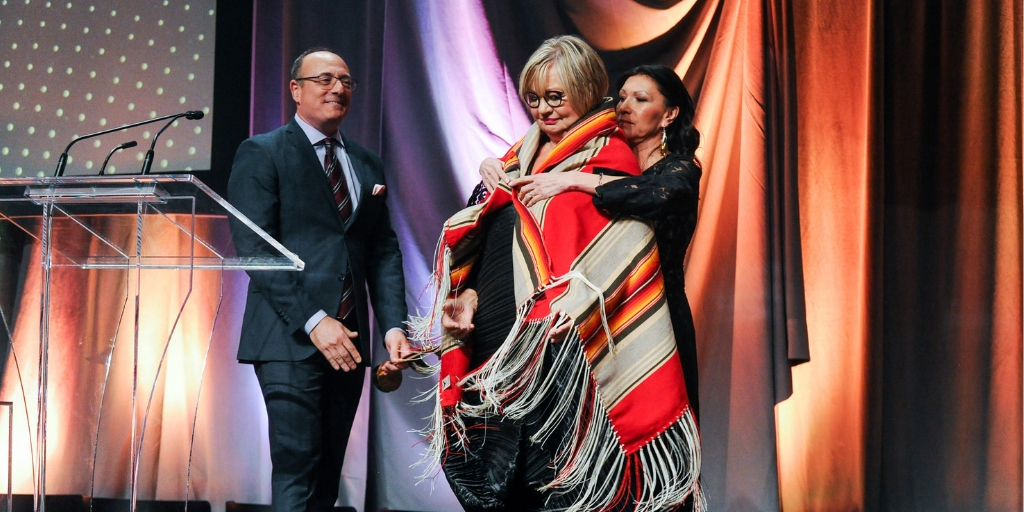 …and Anna Cathcart receiving a Canadian Screen Award and thanking her family (including her dog!) for their support, there was a lot of love in the room.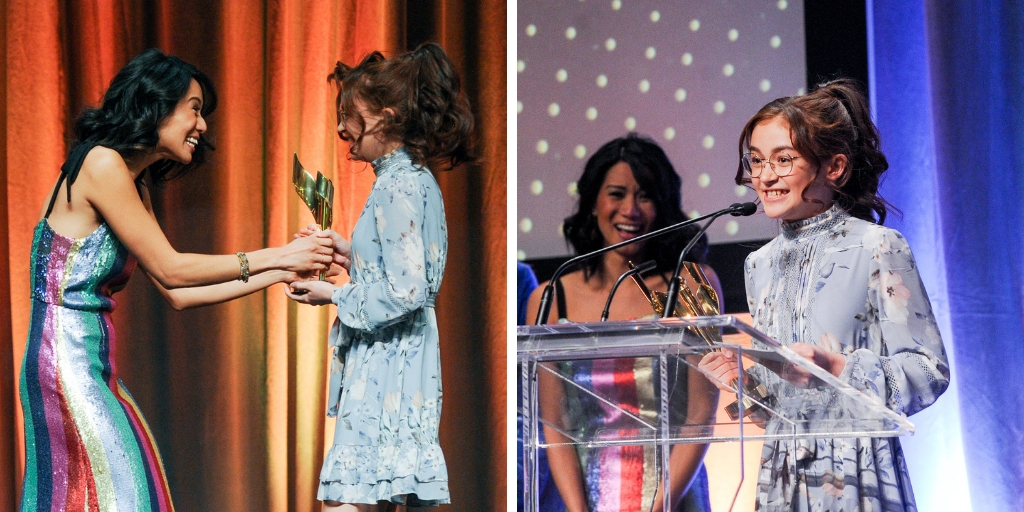 The Schitt's Creek cast came out to support their team.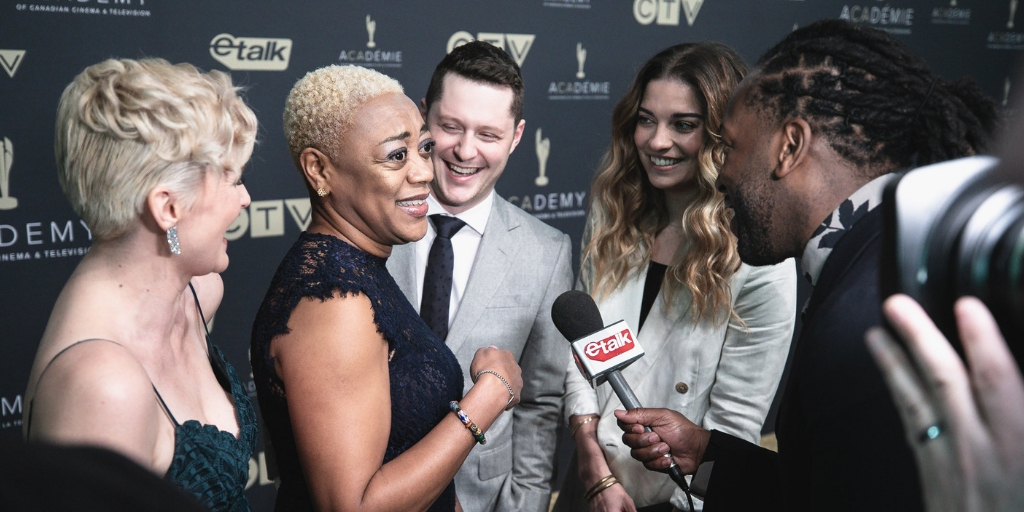 So much so that Dan Levy almost had an Oscar-worthy La La Land moment.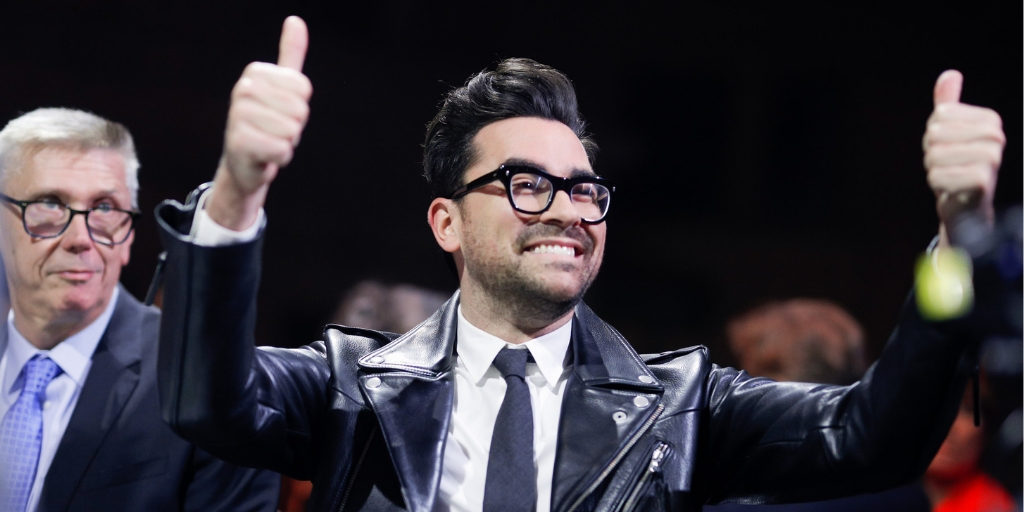 The Digital Gala was the perfect blend of low-key and high glam. Danielle Graham and Lainey Lui were honoured for their hosting skills…
…while Jermaine Williams from Dino Dana Digital got the most gratifying bite out of the CBC Gem popcorn bag.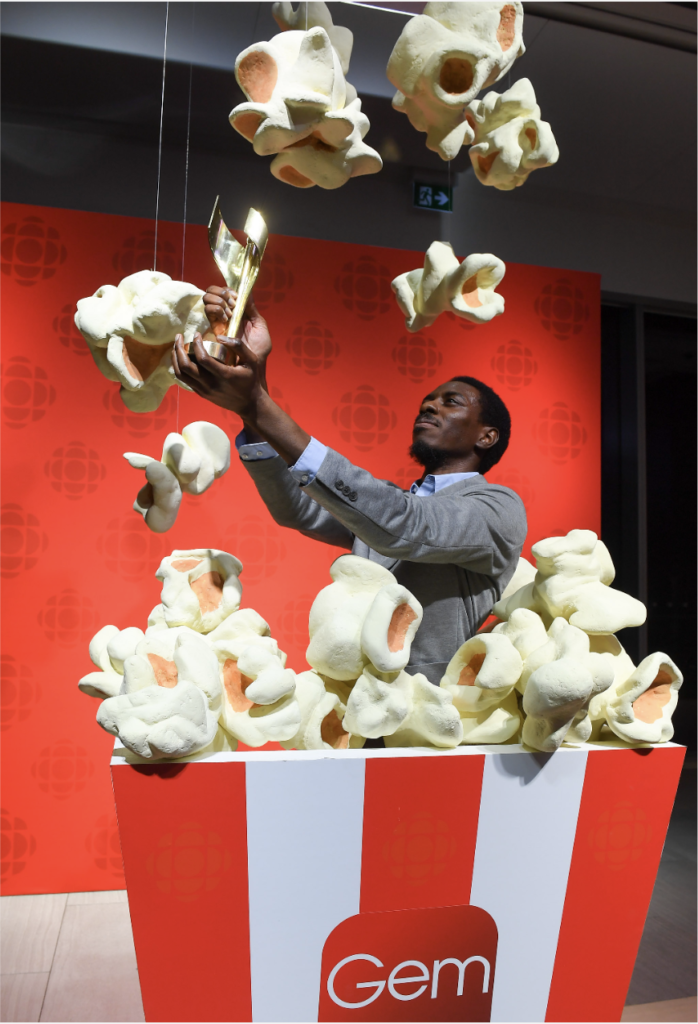 As the week carried on, we had moments of inspiration in the Members Lounge. Mark Montefiore, Floyd Kane, Jennifer Holness, and Jordan Pinto focused on the business side, speaking about monetization and diversification…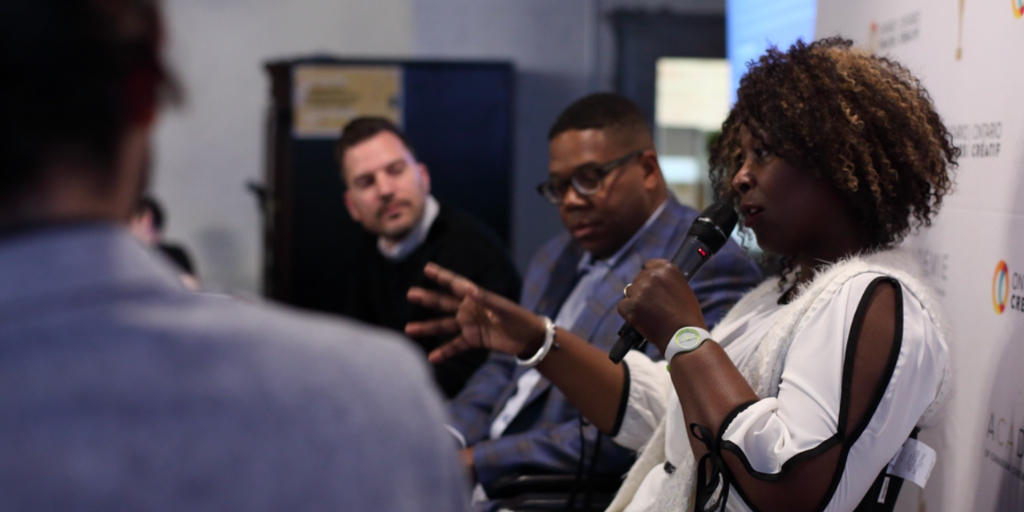 …while Mary Walsh and Naomi Snieckus discussed the creative (and often hilarious) reconceptualization of oneself as a female comedian in this industry. (Catch their conversation coming soon to a Firecracker Department podcast near you!)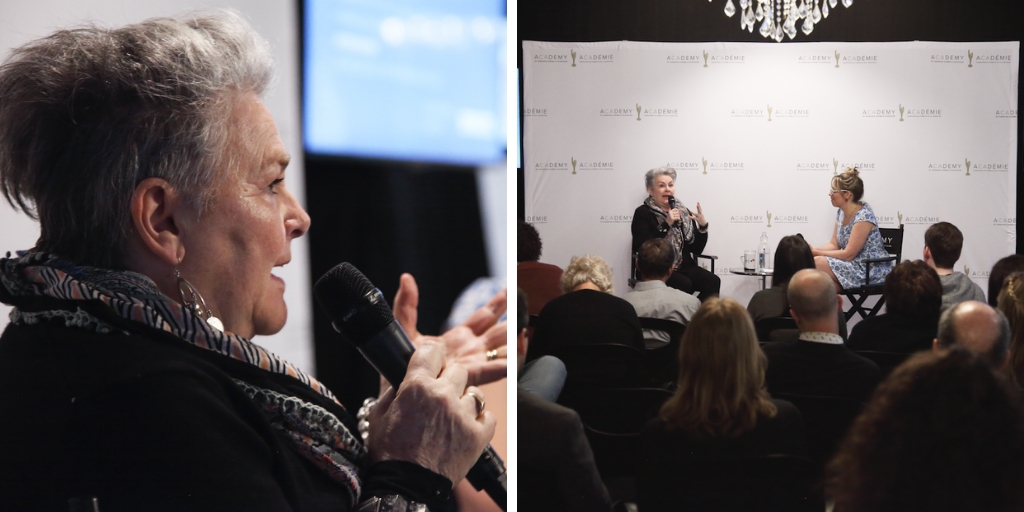 The turnout at Family Fan Day was incredible, and with fun and jaw-dropping main stage performances, it was worth the wait.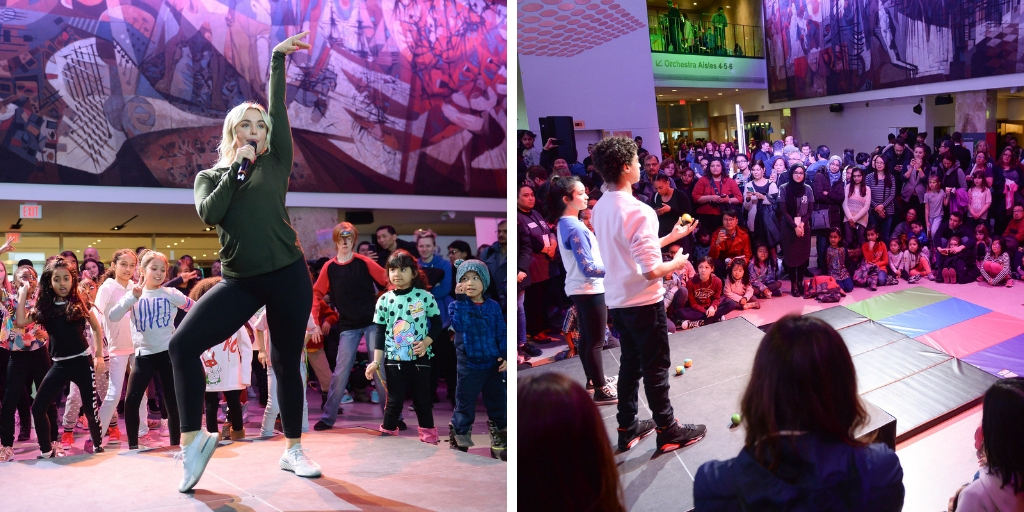 There was truly something for everyone…even our littlest fans.
The Cinematic Arts Gala was the first of its kind. Marilyn Bittman spoke of how her Special Award-winning late husband Roman "never would have dreamed this would happen."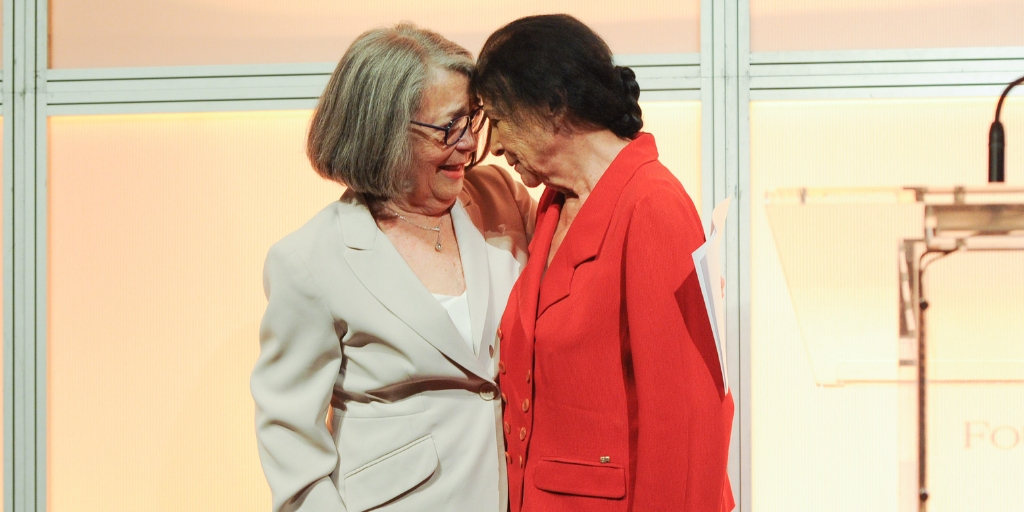 Jacob and Brigid Tierney said this of their late father Kevin who also received a Special Award: "Unlike the last honouree who said that her late husband would have been shocked, Kevin would not have been shocked. He would have felt that he deserved it."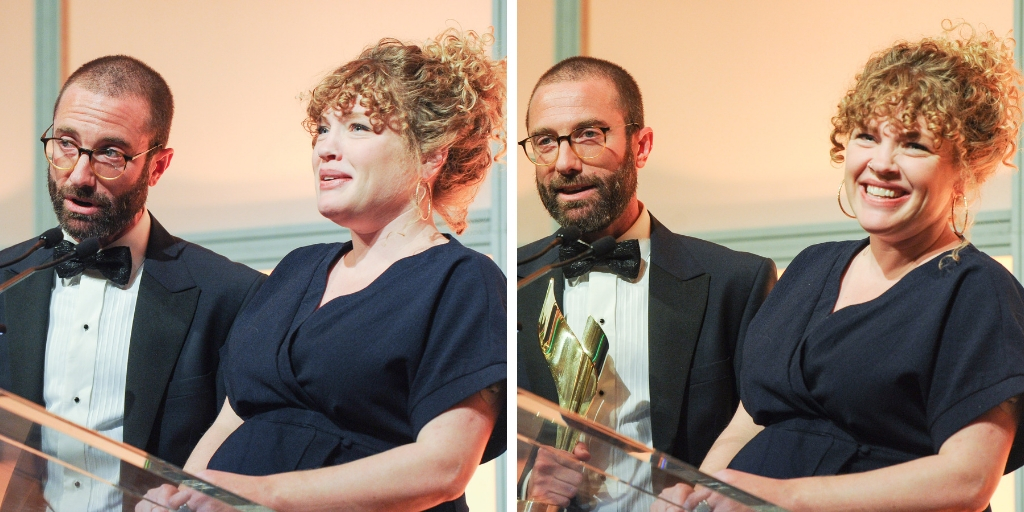 Cory Bowles ended the gala off with an anecdote…and a warning: "Last year when I won, I was really excited and I was breathing heavy, and my heart was beating, and I was emotional, and I was swaying back and forth, and it turned out I was actually having a severe panic attack [so] I celebrated in the hospital with the award. So to the nominees, good luck!"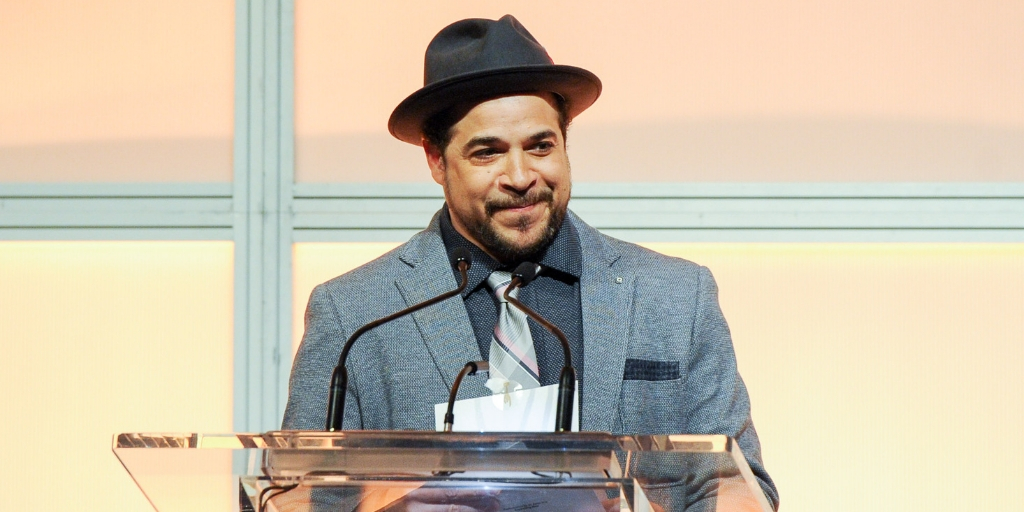 The Broadcast Gala ended the week with a bang. Shamier Anderson presented the inaugural Radius Award sponsored by MADE | NOUS to his brother, esteemed actor, Stephan James.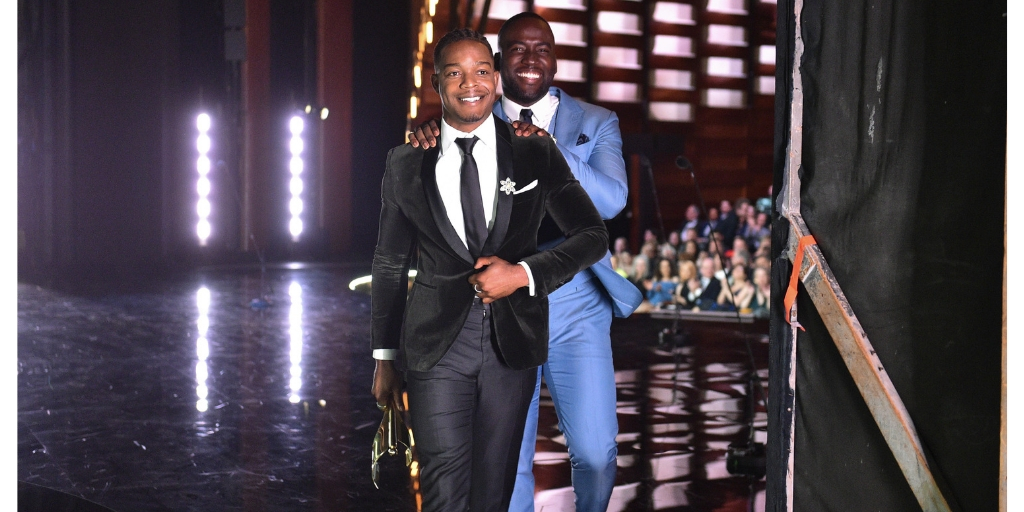 Officially unofficial Canadian Jerry O'Connell proved to Catherine Reitman just how much he went through to be here.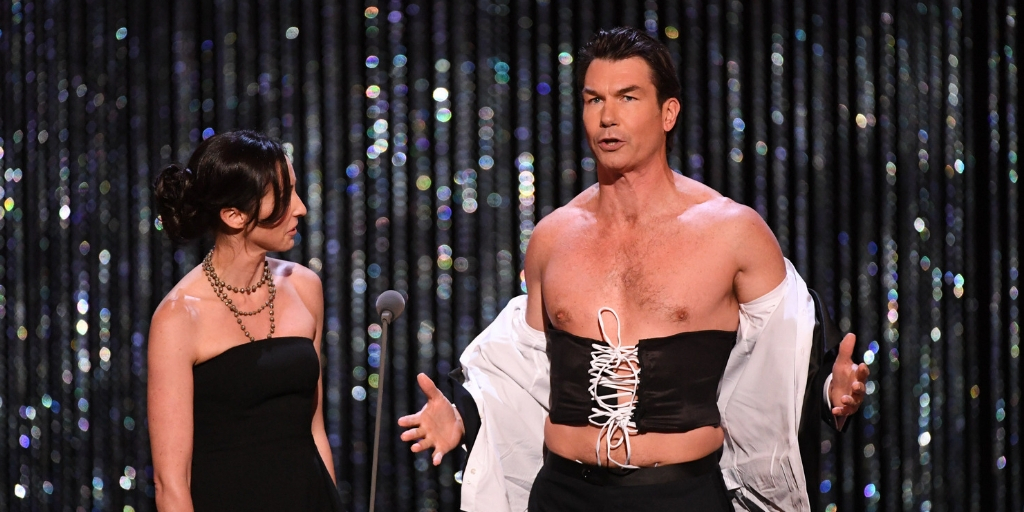 Canadian talent shone in the Portrait Studio.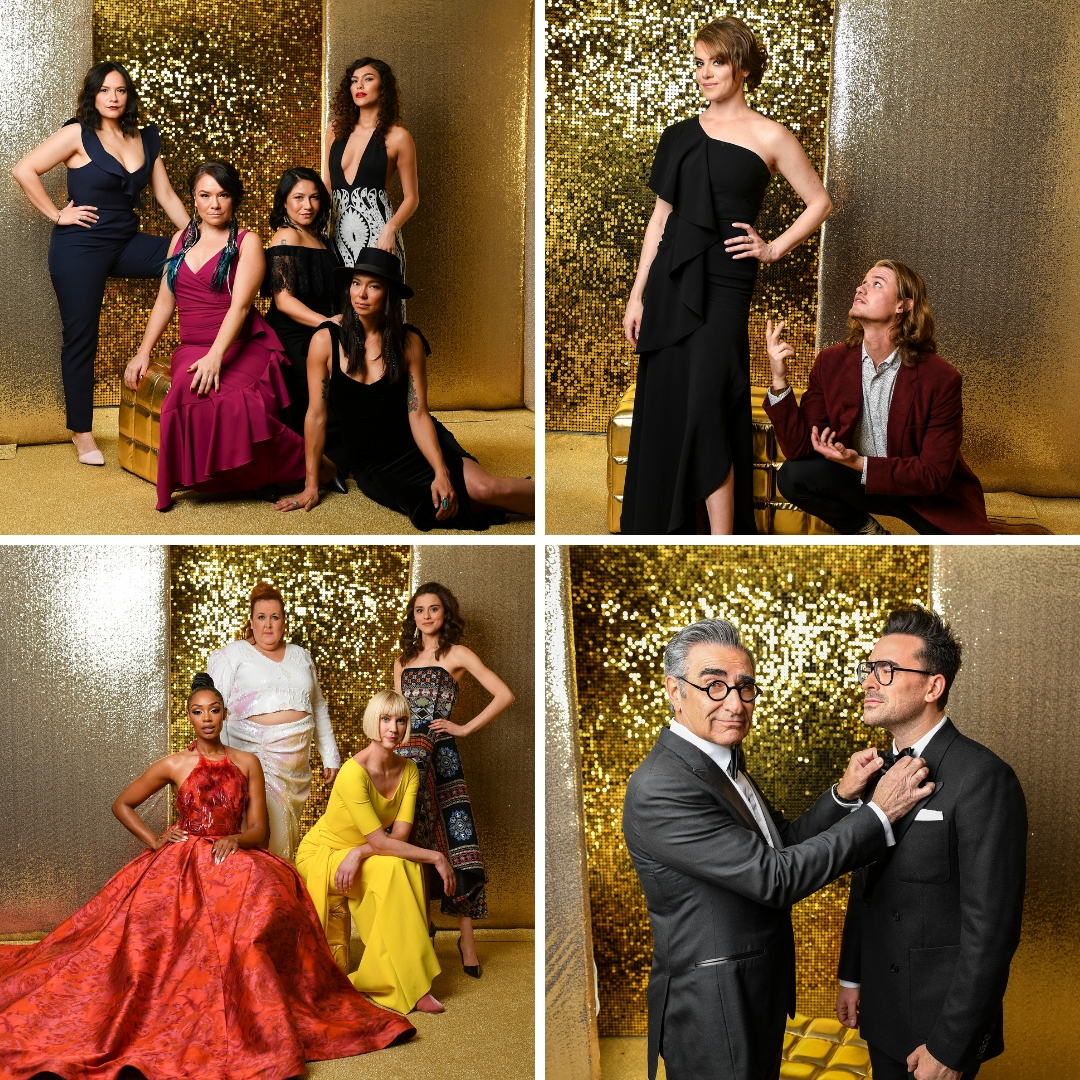 Moments ranged from sentimental to silly. Émilie Bierre's acceptance speech was certainly the former: "I started when I was five. I'll be 15 in May and this is just like… this is a dream, guys."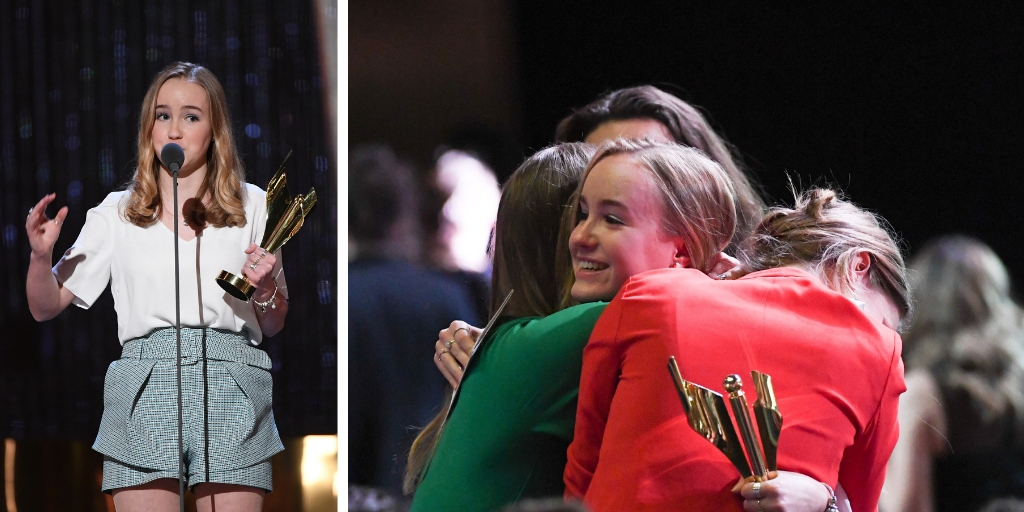 On the sillier side were the head-crushing antics of "Mark McKinney," matched only by a very "Shallow" performance by Jann Arden and Allan Hawco.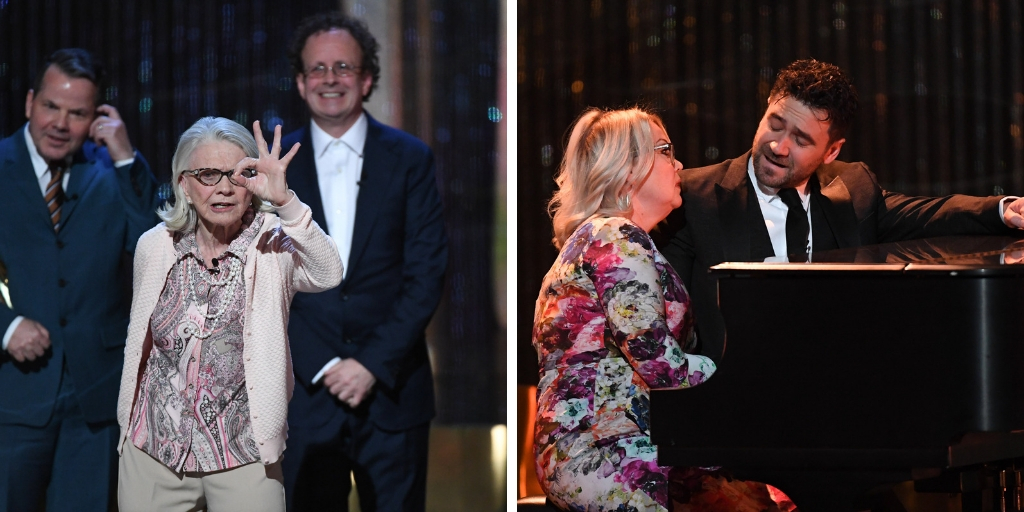 Audiences worldwide tuned in for the announcement of the Cogeco Fund Audience Choice Award winner, revealed to be Dominique Provost-Chalkley. Dominique brought her water bottle and her costar (and fellow award finalist), Katherine Barrell onstage, encouraging fans to continue to #FightForWynonna.
The week was an exhilarating display of Canadian talent featuring speeches and speakers to encourage the next generation of creators. In the words of Deepa Mehta (quoting Mr. Spock), "Live long and prosper… and kick ass!"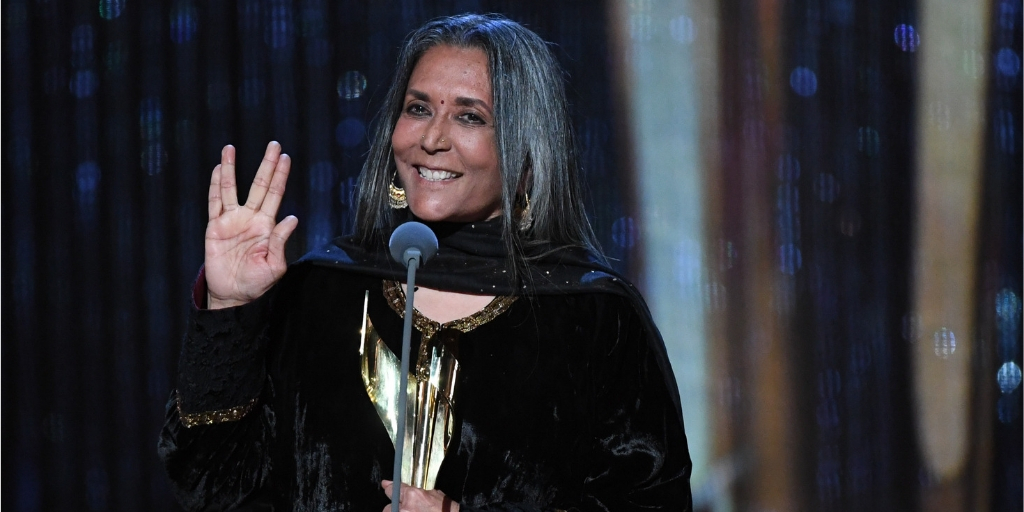 By: Kathleen Walsh
Photos: George Pimental