Here are some numbers for you: This year, the Toronto International Film Festival (TIFF) will screen 333 films between September 5-15, among them a diverse selection of 51 Canadian films.
Variety is a healthy indicator of a vibrant national cinema. Indeed, the only two major through lines noticeable in TIFF's Canadian lineup are its strong contingents of Indigenous and female filmmakers. Masters of the craft — namely, Alanis Obomsawin and her 53rd (!) film Jordan River Anderson, The Messenger — are joined by a new generation of Indigenous directors, like Asia Youngman, whose This Ink Runs Deep plays as part of Short Cuts Programme 2. But variety can also cause head-scratching and decision paralysis. What to see, what to see?
Some titles — like the aforementioned Obomsawin film — are an obvious choice, as the legendary filmmaker and activist continues her exposé of the atrocities and bureaucratic nightmares imposed by Canadian governments on Indigenous people. But Obomsawin is a known name, and there are only so many slots in a busy TIFF schedule to dedicate to the lesser-knowns in Canadian cinema.
To help out, a few of Toronto's cultural critics provide pointers and picks aplenty. Radheyan Simonpillai, CTV Your Morning's film critic and a staff writer at NOW Magazine, is excited for the festival's multiple Indigenous selections, including The Body Remembers When the World Broke Open, by Elle-Máijá Tailfeathers and Kathleen Hepburn. The film stars Tailfeathers as a young woman who helps a barefoot, crying woman (Violet Nelse) escaping a domestic abuse situation.
Noting Tailfeather's vocal support of Indigenous representation as well as Hepburn's previous masterstroke, Never Steady, Never Still, Simonpillai describes The Body Remembers as containing "a very minimal plot — but every single detail in it is so powerful."
Simonpillai, as well as Angelo Muredda, who teaches film at the University of Toronto and writes for Cinema Scope and National Post, are fans of Albert Shin's previous film, In Her Place. "It was the kind of masterful, uneasy, genre-skirting stuff with a well-defined point of view we could use more of in Canadian filmmaking," notes Muredda. Both critics are hence excited for Shin's upcoming Clifton Hill, set in the filmmaker's hometown of the Niagara Falls region. Simonpillai describes it as "David Lynch meets Chinatown."
"[Shin's]newest seems to have him dabbling further in the kind of ominous, character-driven psychodrama he perfected in his last one," says Muredda, "so he has my attention. Plus, David Cronenberg is in it."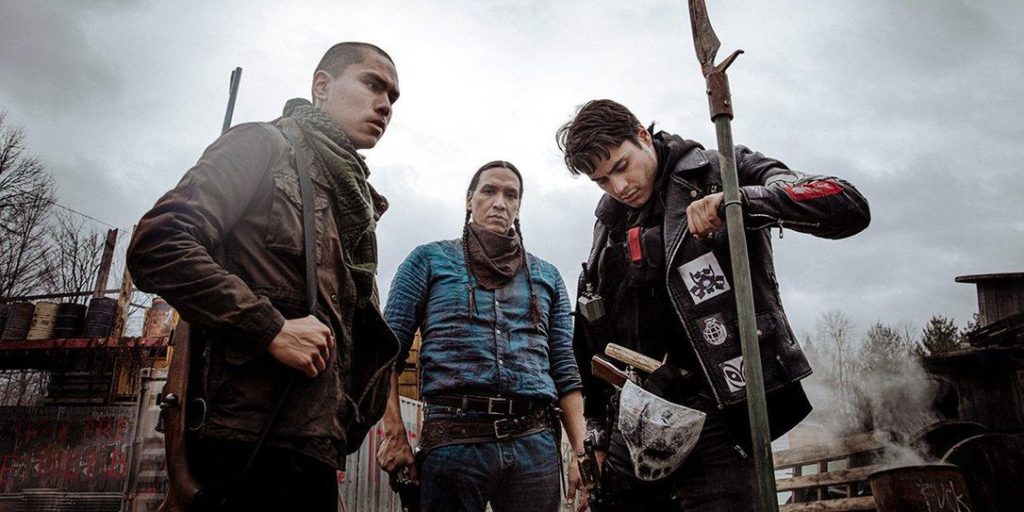 The two critics are also excited for Jeff Barnaby's Blood Quantum, for different reasons. For Simonpillai, the idea of an indigenous zombie movie in which the reserve becomes "the last bastion of humanity" speaks to real issues, as "white people creep onto the Indigenous people's land."
Muredda refers to Barnaby's previous film, Rhymes for Young Ghouls, as "one of the brashest Canadian debuts in recent memory."
"As with Shin, I'm always curious when emerging Canadian directors don't condescend to genre but take it seriously."
Nathalie Atkinson, freelance film critic and culture writer for The Globe and Mail, Zoomer, and Noir City, has high hopes for Antigone, Sophie Deraspe's adaptation of the Greek tragedy. "The classic tragedy has lately given more modern twists than usual," says Atkinson. "I'm curious to see how the angles of commentary will resonate when transposed to Quebec and the immigrant experience."
While the three critics highlighted mostly features, Atkinson singled out a couple of shorts: "Production designer Thea Hollatz's directorial debut (animated!) Hot Flash and Carol Nguyen's short documentary No Crying At The Dinner Table—conveniently, both are part of Short Cuts Programme 8."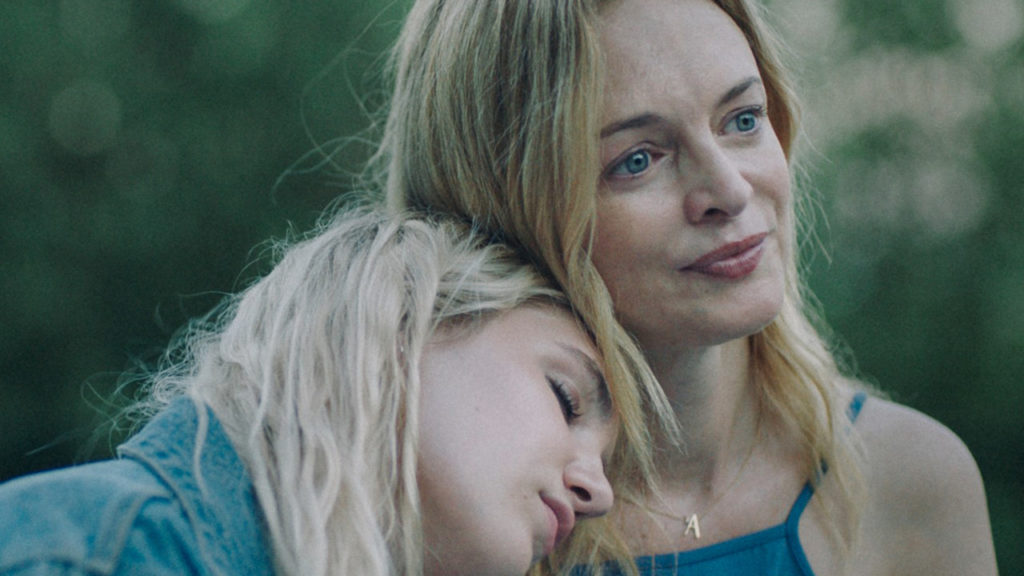 Simonpillai is curious about Aisling Chin-Yee's The Rest of Us. Like Hepburn and Youngman,  Chin-Yee participated in the Academy's Women Directors Program, and while she has an extensive history of producing credits (including Young Ghouls), The Rest of Us— a humorous but tragic ode to female friendship — is her feature debut as a director.
Referencing Chin-Yee's production credits, her co-founding of the #AfterMeToo movement in the industry shake-up following the Harvey Weinstein scandal, and her devotion to making women-centered films, Simonpillai described Chin-Yee as a constant "fighter" for social causes. He is excited for her new film, which was developed by the female-led Babe Nation. "They needed a director and it just so happened that Aisling gave one of them [Katie Nolan] one of their first production roles on Young Ghouls. There's something serendipitous about them coming back and giving Aisling her first directing gig on The Rest of Us."
Both Atkinson and Simonpillai expressed interest in Kazik Radwanski's Anne at 13,000 ft. Radwanski's previous features, Tower and How Heavy This Hammer, featured quietly humorous slow-burns centered around developmentally stunted grown men. Anne features a similarly groundless protagonist, this time, a young woman daycare worker (Deragh Campbell). This motif of similar characters piques Atkinson's interest; as she describes it, Radwanski's protagonists are "alienated urban misfits."
Simonpillai is interested in the film's larger scope. "[Radwanski] has always worked with almost nothing. I hear he's now expanded out and that this is his most accessible film, so I'm curious to know what that looks like."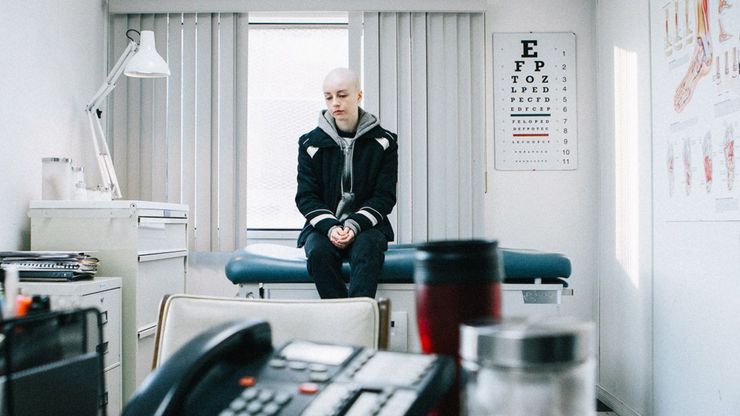 On a similar level, Calvin Thomas and Yonah Lewis' White Lie— about a woman who lies about her cancer diagnosis for attention and support — offers a more polished, mainstream focus for the directors, a contrast from their arthouse films like Spice It Up and The Oxbow Cure. Simonpillai is interested in the social issues that can be read into the film — "white girls and white privilege" — and highlights its producer Karen Harnisch — "another passionate voice" — and her excellent work on films like Sleeping Giant.
Ten highlighted films — or a fifth of the Canadian programming slate — offer some homegrown choices for those combatting decision fatigue as the festival grows closer, tickets are snatched up, and schedules become locked down. Happy TIFFing!
Written for the Academy by Tina Hassannia
Graphic by Lora Maghanoy
Image Sources:
https://www.thestar.com/entertainment/movies/2019/07/31/indigenous-films-highlight-canadian-slate-at-tiff-2019.html
https://2019.tiffr.com/shows/the-rest-of-us
https://mubi.com/cast/yonah-lewis
www.tiff.net