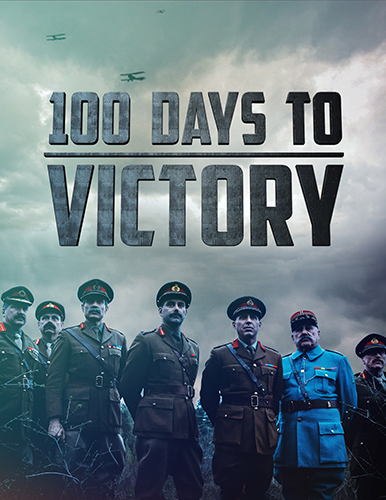 100 Days to Victory
Synopsis:
This two-part special explains how the Allies turned the tide of war in the final months of 1918 to achieve victory in WWI. The cast of heroes must confront their own fears, demons, and short-sightedness to find new leadership and strategies before rising up to defeat Kaiser Wilhelm II's German Army – the monster threatening to destroy all of Europe.
Nominees:
Julie Bristow, Marlo Miazga, Tara Elwood
Channel:
History
Broadcaster:
Corus Entertainment
Production Company:
Bristow Global Media Inc.
Co Production Company:
Electric Pictures