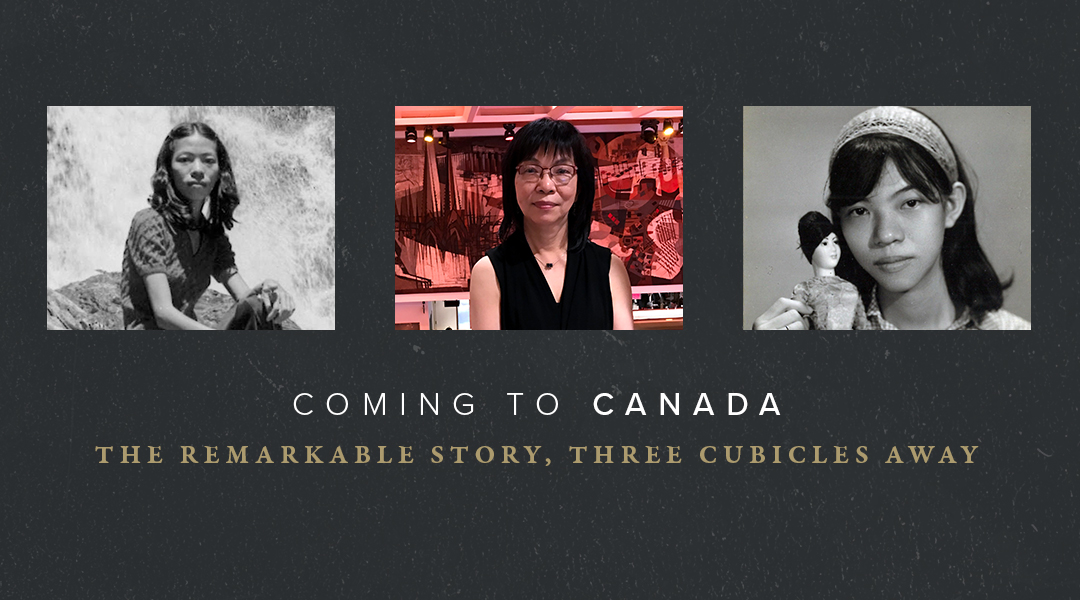 May Tran understands change better than anyone. She was not always the Finance Manager of the Academy of Canadian Cinema & Television. She was not always a Canadian citizen. In fact, she was not always named May Tran. But as she begins to tell me her story, one thing is constant: she has always adapted. This teacher turned motorcyclist turned mother turned immigrant has always refused to let adversity get the best of her. Now, as she prepares for retirement from her 21-year tenure with the Academy – a plan which involves expanding her love of line dancing and venturing into the world of ballroom, traveling the world and making jewelry, and continuing current projects like singing and making her own music videos – May reflects on how she got here, and what it means to live in Canada.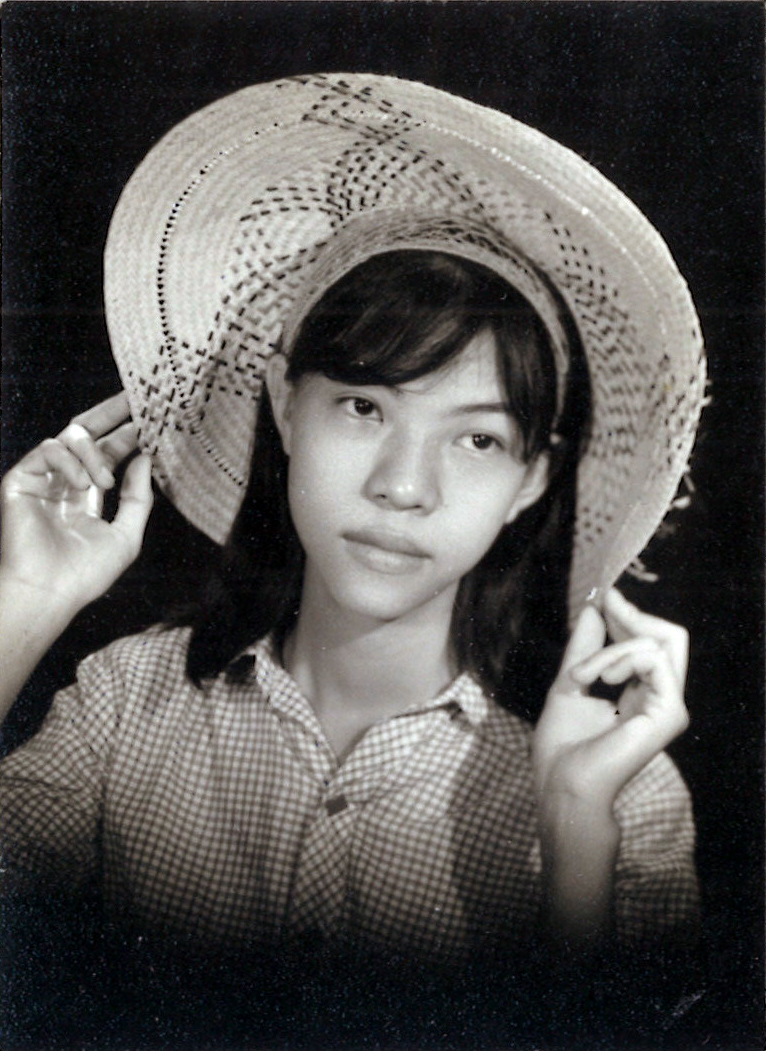 Born in Mỹ Tho, Vietnam, the middle child of nine, May sums up her childhood in one word: "happy." Since the age of eight, she recalls waking up at 5:00 AM to get to work, helping her mother with the family business…well, one of the family businesses. For ten years of her young life, until age eighteen, May would divide her time between school and selling fabric at the market. Weekends were for caring for her younger sisters. She laughs as she lifts her palm, revealing an inch-long scar across it, telling me it was from an incident at age eight involving a hammock, her baby sister, and a glass baby bottle. The worst part? "It was Sunday. No doctors."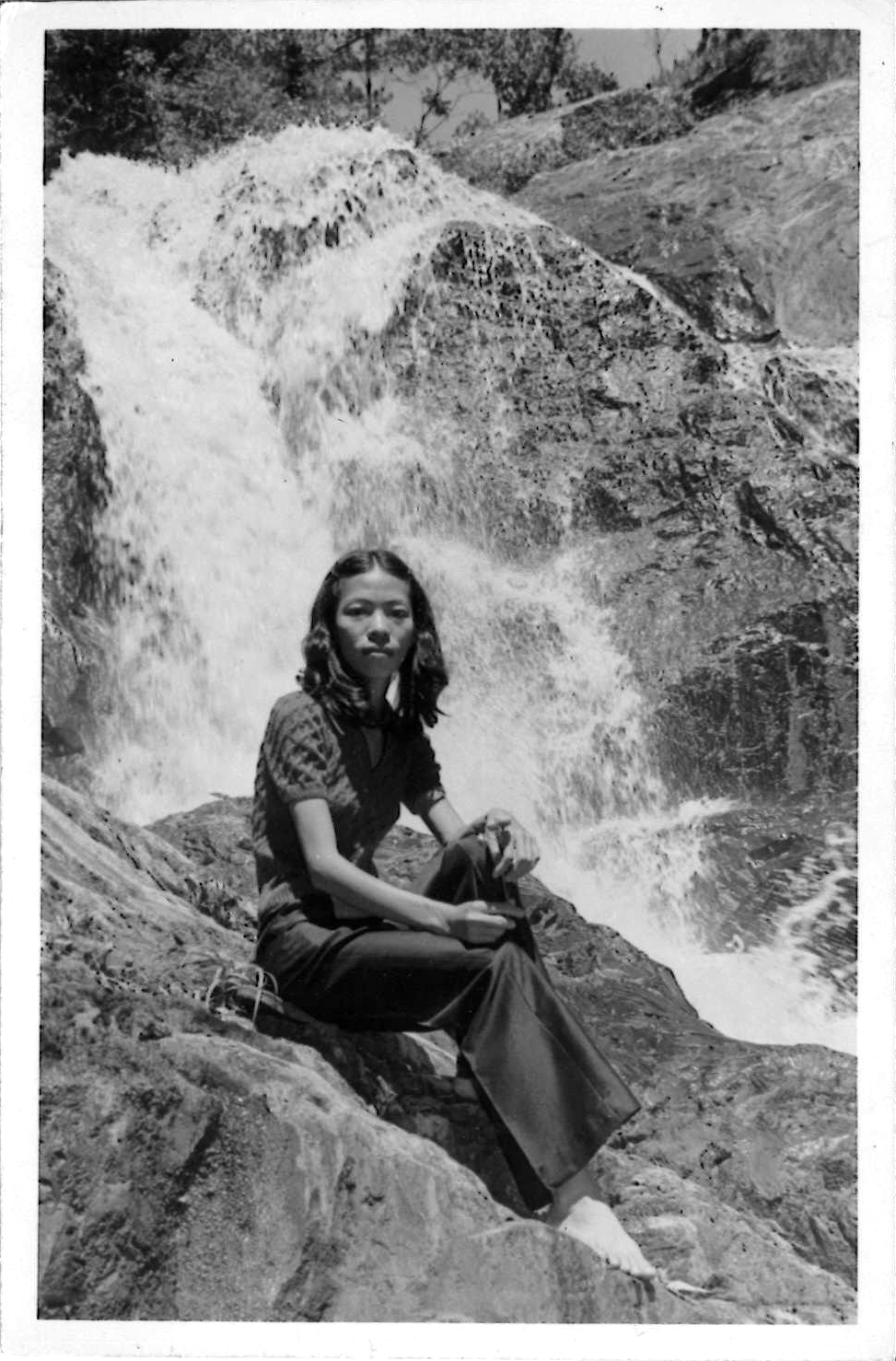 When May was born, her family was poor, and her parents were advised to give her up for adoption. Her father refused, and May counts herself lucky for the life she was given. After her birth, May's parents could not afford to pay off the nurses at the hospital, so they in turn paid little attention in writing her birth certificate, supplying a random first name – one that her parents had no hand in choosing, and one with which May does not identify – and a carelessly chosen last name. It wasn't until high school that May took her father's last name, thus reclaiming her identity as a Tran. This mishandling of her birth identity left May with a dream of becoming a doctor in Vietnam, to prevent this same fate for anyone else. While she never became a doctor, her desire to help people remained a through line in her future career moves.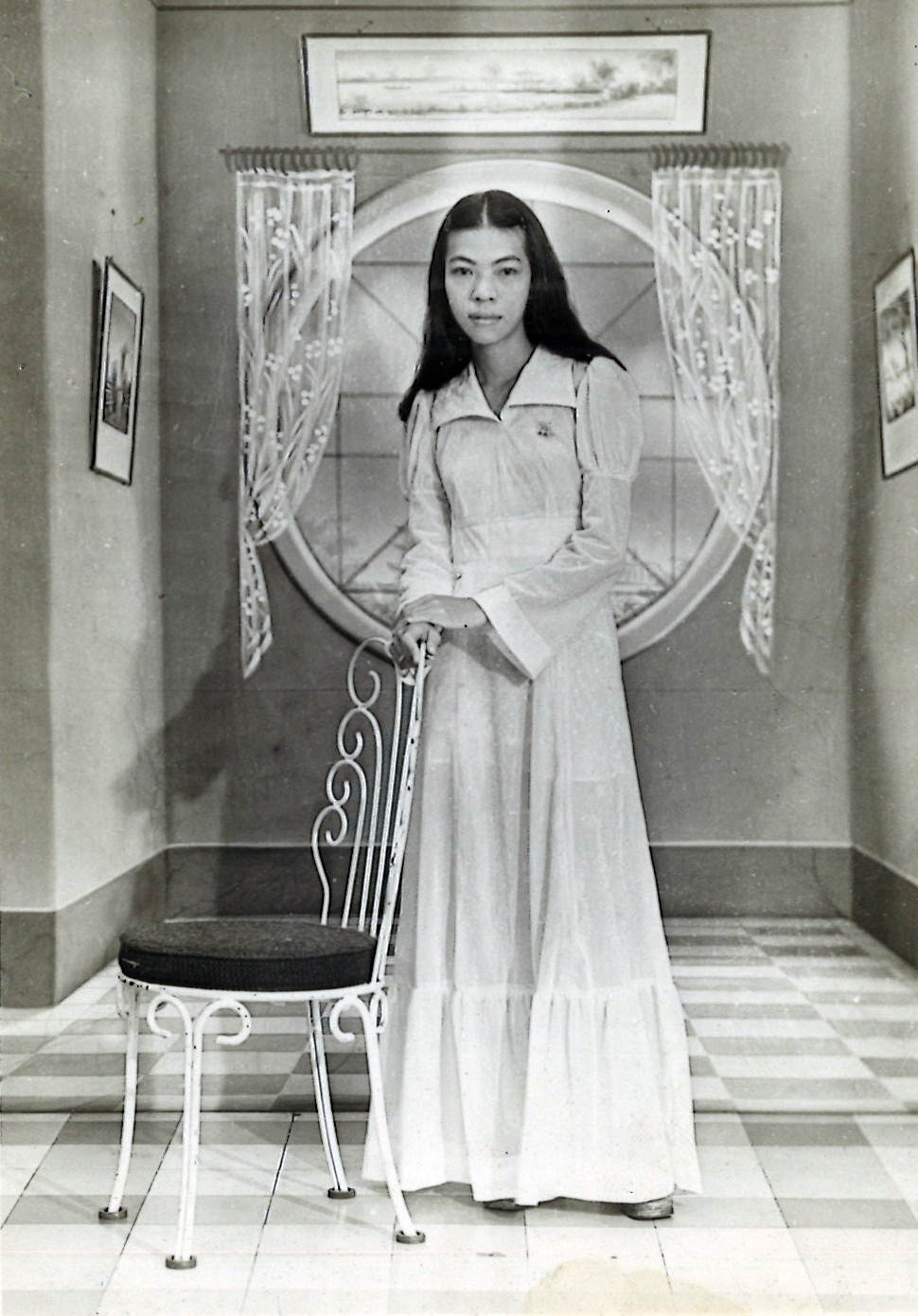 In 1970, at age 20, May began teaching math and biology at one of the high schools in Ho Chi Minh City (known at the time as Saigon), a position which she found incredibly fulfilling, even as she would often go out of pocket to help supplement tuition for her students. In 1975, May married her husband. Her wedding was a subdued affair – communists from northern Vietnam had taken over the South, and as May remembers it, everyone was poor. She recalls those next four scary years, living in an overthrown country, not knowing who was a communist or what might become of a casual conversation: "you don't trust anyone anymore because you are afraid." At age 29, in 1979, she gave birth to her first child. At that point, she had scraped together the money – and the courage – to flee the country. Together with her husband, her nephew, and her two-month-old son, May boarded a boat, not knowing what her destination might be, only knowing they had to leave.
As I ask May what that was like, I hear her whisper to herself, "nightmare." The boat was loaded up with a thousand people, all sitting upright, shoulder to shoulder for eight days. May sat with her son in her lap, an elderly woman next to her, leaning on her arm. It was only the next day that May realized the woman had died.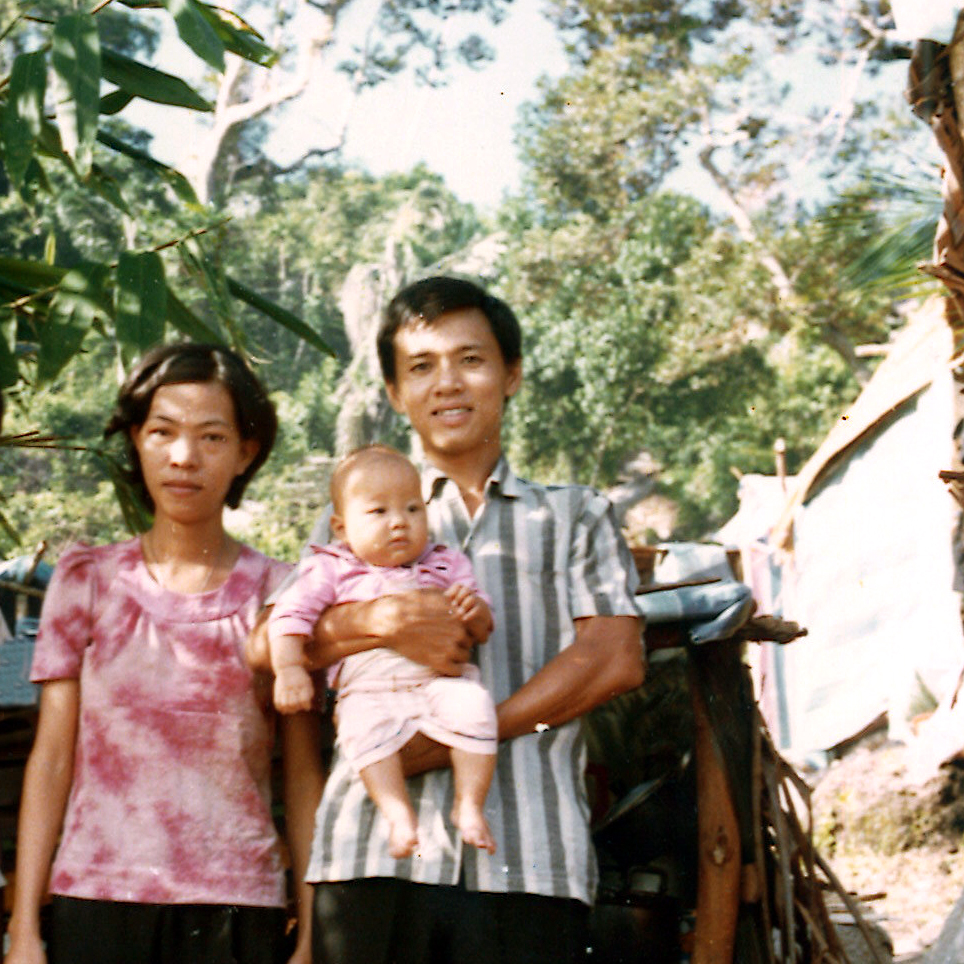 The captain tried to land in Malaysia, but they were greeted by locals throwing glass bottles at the boat – to say the least, they were unwelcome. The captain rerouted the boat, instead stopping in Indonesia. After many mosquito-ridden months in refugee camps, May moved to Canada. When she was bidding her parents farewell, her father worried about her mother's health. Three months after moving to Canada however, a relative broke the news to May that in fact, her father had died. May still does not know where her father was buried, only that she never had a proper chance to say goodbye.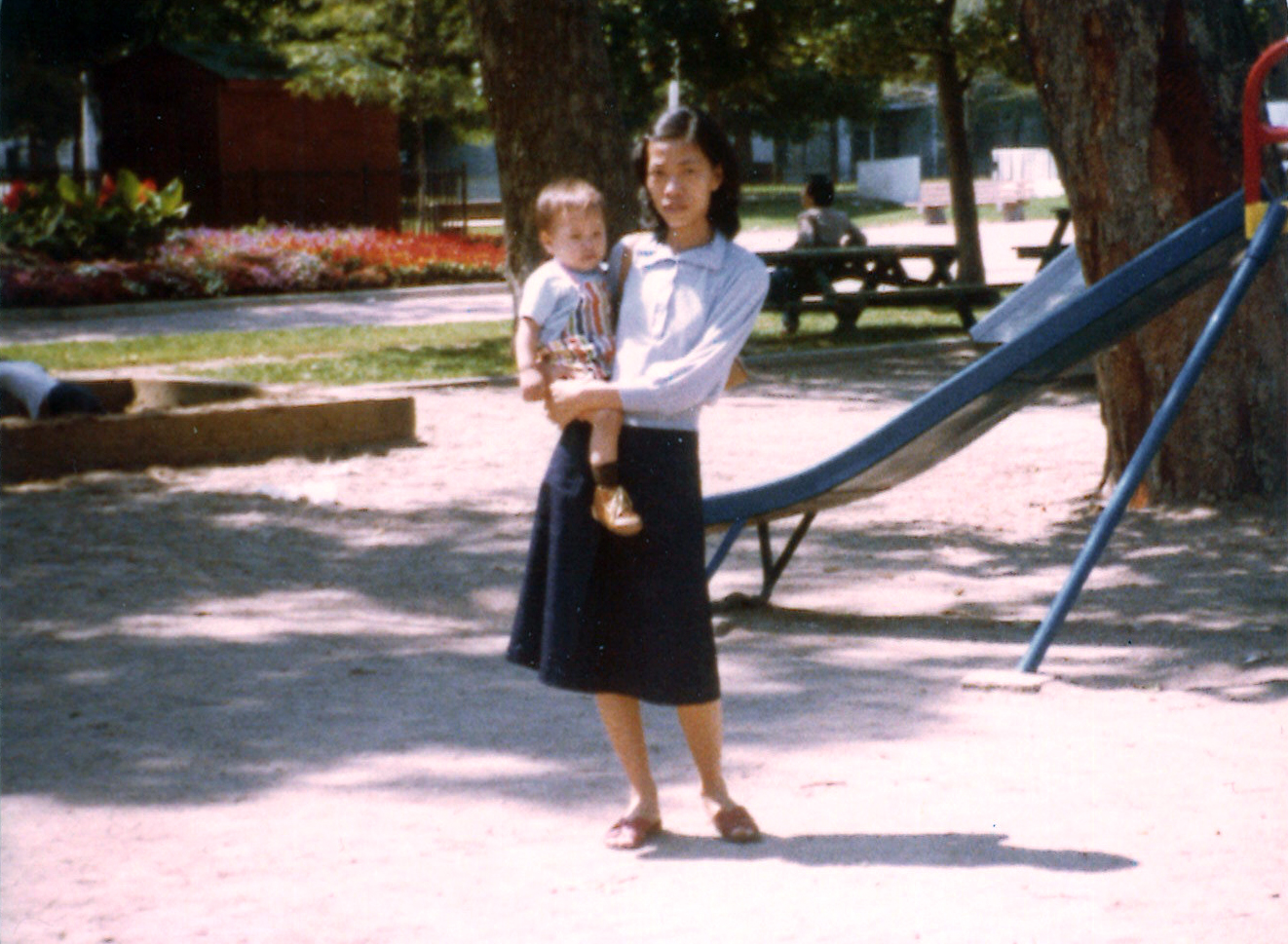 May arrived in Edmonton with her husband, nephew, and nearly one-year-old son in tow, and with a paltry five dollars in her pocket. She moved to Toronto a week later, where she was sponsored for three months. "I had nothing," May continues with a chuckle, recalling how she had sold all of her possessions – including her wedding ring – in Indonesia for food, "But I had my son." Her husband quickly found work as a dishwasher and…something with fish…May can't quite be sure what his second job was, only that the pungent smell of sea life invaded their apartment.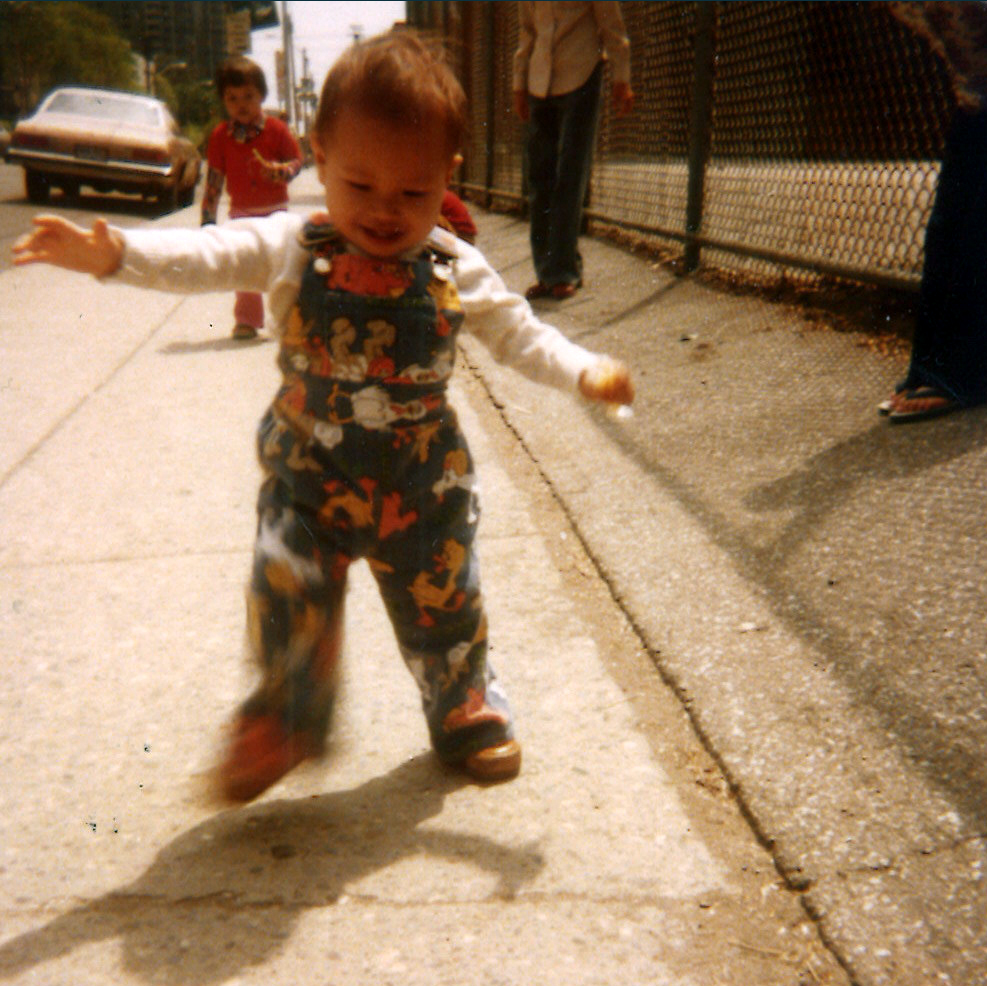 May remembers the hardships of immigration well – adapting to the weather, living in poverty, not speaking the language, struggling to find basic resources like daycare for her child – but her mindset has always been forward-looking: "you want freedom, so you have to accept [the hardships] and adapt and find a way." She recalls working in a factory, where the minimum hourly wage was $4.25, but May got paid $4.00 flat. "They [thought] that I [didn't] know the rules." She quickly quit that job.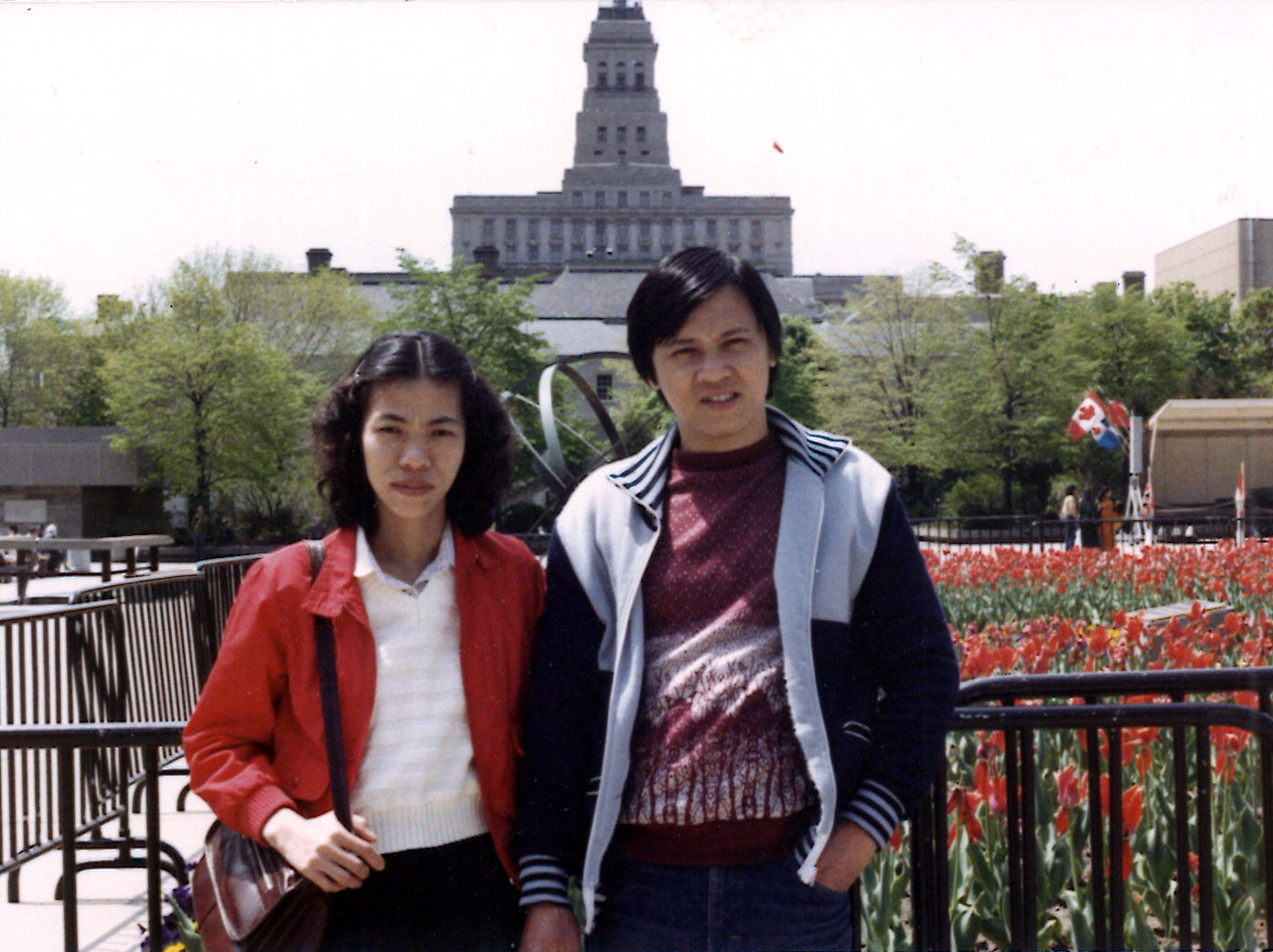 She learned English from reading books, watching TV, and listening to the news. She credits her fluency today to the listening skills she has had since childhood, however she does give much of her gratitude to Skills for Change, a community program for immigrants and refugees of which she is undoubtedly a tremendous success story. It was through the program that May learned accounting and basic computer skills. As part of her training there, she began working at Maclean-Hunter on a placement, and was hired shortly thereafter. Now a mother of two, still adjusting to her surroundings, May worked at Maclean-Hunter for three years before returning to Skills for Change, this time, to give back. She worked as a bookkeeper, before swiftly moving up in the company. She left when she found an opening working for the National Action Committee on the Status of Women – it wasn't that she didn't enjoy working at Skills for Change, it was simply that she wanted to help women. In 1995, May quit her job to start her own business, a coffee shop called Unco which resided at St Clair and Bathurst; May chose the location to be close to the Skills for Change office nearby. Though the coffee shop only survived a year, her loss in its closing was our gain, as it meant that she was free in 1997 to apply for a position at the Canadian Academy.
When she began at the Academy, a lot of our processes were manual. She describes the tedious process of typing out tax receipts – on a typewriter, no less – and laughs, saying that she's made a lot of changes to our accounting systems, though still, there is much to do. Indeed, May has seen many things and people come and go from the industry. She tells me proudly that in her time at the Academy, she has worked alongside a total of 222 fellow employees. No matter what the change though, she noted that she has always appreciated the teamwork and camaraderie: "every day, I like coming to work…even though we have differences, we work toward one goal: to make the Academy better."
At the Academy, we know May as our mild-mannered, yet witty Finance Manager. She laughs easily and gives generously. May has worked tirelessly for 60 years, never forgetting to give back to others. Even one of her students whose tuition she supplemented back in the '70s recently reconnected with May, telling her, "Miss Tran, I have been looking for you for forty years." May's ambition has taken her to a country where her sons are able to fulfill their own dreams – one working in furniture design (whose company even helped furnish the Academy's Toronto office), while the other works as a mobility instructor for a non-profit for blind adults. May's ambition however is not what she believes has been the key to her success – she owes that to her willingness to ask questions when she doesn't understand something, to give people the benefit of the doubt, and most of all, to "always put [herself] in somebody else's shoes." May's positive spirit and emphasis on empathy – even in light of so much adversity – makes her an unsung hero, and heroes like her are who we should be celebrating this Canada Day. Because that's the thing about Canada, it is a place where people will fight to live, and where an incredible story of triumph and willpower was sitting three computers away from me. On behalf of the Canadian Academy, we wish May the very best in retirement; she truly is the epitome of the Canadian dream.
The Canadian Academy encourages readers to celebrate Canada Day by making a donation dedicated in honour of May Tran to Skills for Change.
Written for the Academy by Kathleen Walsh
Illustration designed for the Academy by Orest Kus
Photos courtesy of May Tran