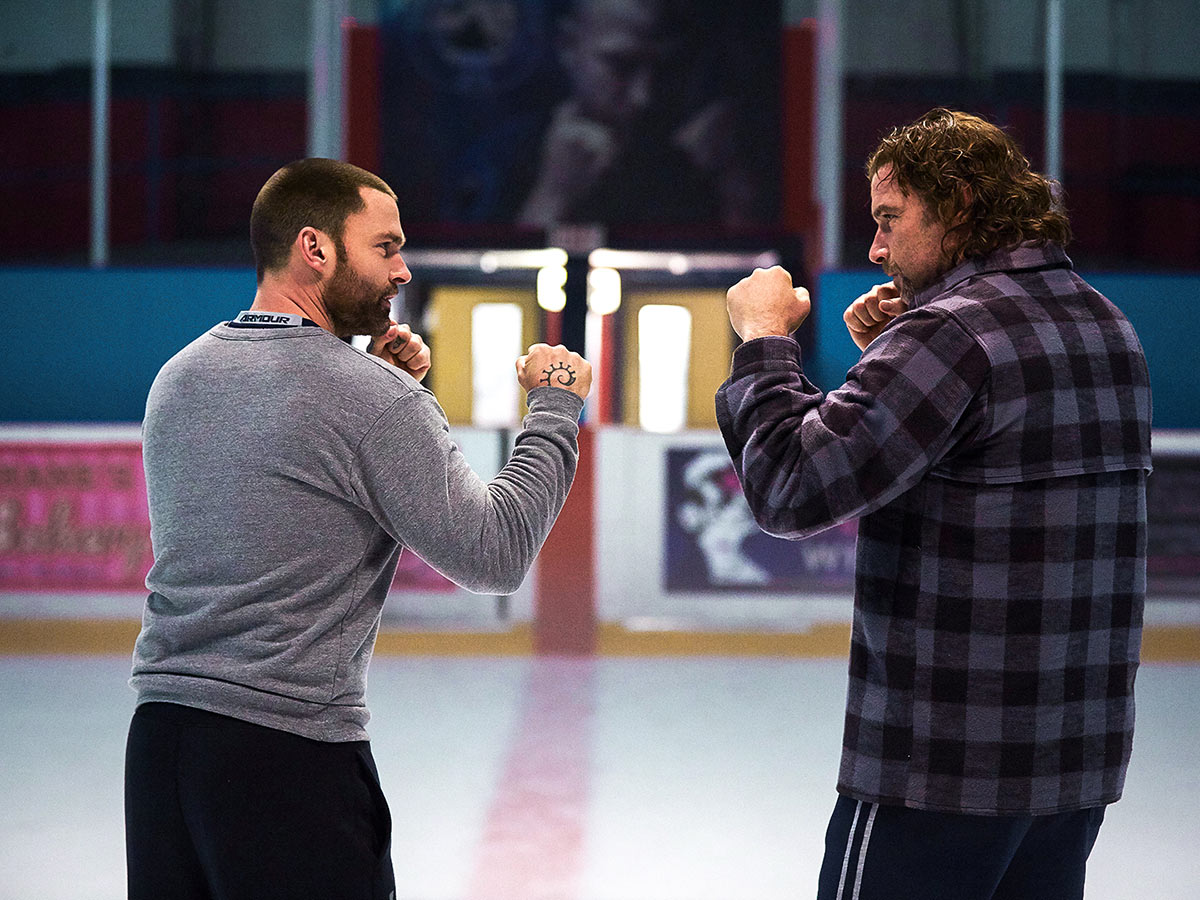 Goon: Last of the Enforcers
Sidelined after one too many hits and now married with a baby on the way, Doug "The Thug" Glatt is hanging up his skates. But when his nemesis is made captain of the Highlanders, Doug is compelled back into action.
Après une énième commotion au hockey, Doug doit oublier son rêve des ligues majeures comme le suggère fortement sa femme qui est enceinte. Mais Doug ne peut résister aux Highlanders, et tente de retrouver sa gloire d'antan.