TORONTO | MONTREAL, February 2, 2017 – The Academy of Canadian Cinema & Television is pleased to announce that director Johnny Ma has won the Academy's Best First Feature award, sponsored by Telefilm Canada, for his feature film, Old Stone.  This award celebrates the outstanding debut of a first-time filmmaker.  The Canadian Screen Awards will be broadcast live on CBC from Toronto's Sony Centre for the Performing Arts on Sunday, March 12, 2017 at 8 pm (9 pm AT; 9:30 pm NT).
 
"Johnny Ma's nuanced feature debut draws the viewer into a world of suspense with a maturity that is authentic and remarkable. He is an exciting talent for Canada to count as our own." said Academy CEO, Beth Janson.
 
In Johnny Ma's thrilling debut feature, Old Stone, starring Gang Chen, Nai An (Suzhou River, When Night Falls) and Wang Hongwei (Platform, Unknown Pleasures, Still Life), a Chinese taxi driver finds himself plunged into a Kafkaesque nightmare where no good deed goes unpunished. Beginning as a gritty social-realist drama before u-turning into a blood drenched noir, Old Stone follows the repercussions of a car accident in a society where life is cheap and compassion is ruinously expensive.

Old Stone is nominated for 5 Canadian Screen Awards including Best Motion Picture, Performance by an Actor in Leading Role (Gang Chen), Achievement in Cinematography (Mingkai Leung), Original Screenplay (Johnny Ma), and Achievement in Editing (Michael Long).
 
The film had its North American premiere at TIFF in the Discovery Programme and was awarded the City of Toronto Award for Best Canadian First Feature Film. The film can be pre-ordered on iTunes for viewing after April 7, 2017.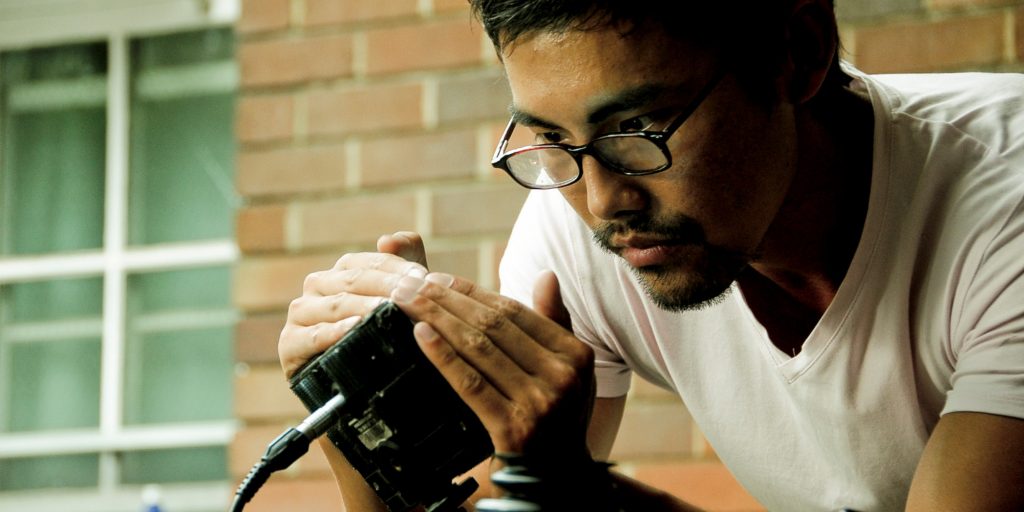 Johnny was born as Nan Ma, in Shanghai China, and immigrated to Toronto at the age of ten. After careers in mergers acquisition in the business and fashion world, in 2014, Johnny graduated from Columbia University's M.F.A. in the Directing / Screenwriting film program. He has received awards from the DGA, the National Board of Review, as well as a previous nomination for the Canadian Screen Awards for Best Live Action Short Film.  He is a recent alumni of the 2014 Sundance Institute Screenwriting / Directing Lab and winner of the Telefilm Canada Pitch This competition. Old Stone is Johnny's feature film debut and he is currently in development on his second feature project also set in China.
Media Contacts
 
Alma Parvizian | Vice President | Touchwood PR
Office 416.593.0777 x 202 | Email: alma@touchwoodpr.com 
Mary-Jo Osborn | Director, Content | Academy of Canadian Cinema & Television
Office 416.366.2227 x 231 | Email: mjosborn@academy.ca
 
About the Academy | www.academy.ca | The Academy of Canadian Cinema & Television is a national, non-profit, professional association dedicated to the promotion, recognition and celebration of exceptional achievements in Canadian film, television and digital media.  Unifying industry professionals across Canada, the Academy is a vital force representing all screen-based industries.
About Canadian Screen Week and the Canadian Screen Awards
Canadian Screen Week celebrates excellence in media through a multi-platform, national program of events and celebrations culminating in the Canadian Screen Awards Broadcast Gala carried live on CBC, Sunday March 12th, 2017 at 8 pm (9 pm AT; 9:30 pm NT).