A Note from the Academy about the 2020 Canadian Screen Award Winners
(La version en français suivra)
Dear friends,
In the midst of what would have been Canadian Screen Week, we at the Academy find ourselves in the same position as most Canadians: working from home as we continue to practice social distancing, eyes glued to devices as the news surrounding the COVID-19 pandemic changes by the minute.
Since making the difficult decision to cancel Canadian Screen Week on March 12th, all levels of Government in Canada have continued to stress the severity of the COVID-19 virus and how important it is to #PlankTheCurve. In this time of great uncertainty, we feel it is only right to postpone the announcement of 2020 Canadian Screen Award winners. We remain committed to the celebration of our Canadian Screen Award nominees and Special Award honourees, and look forward to feteing them properly when the time is right.
Social distancing has changed the face of the Canadian arts community as we know it: among many other cancellations and postponements, television and film production has halted, leaving many in our industry facing an uncertain future. If you are able to make a donation or are in need of support, there are a number of resources available, such as The AFC who provides emergency financial aid for entertainment professionals, we have found this comprehensive list curated by CBC.ca to be helpful.
The Academy is also working on several initiatives and virtual programming for our members during this time; we will share an update on this soon.
Thank you for your continued support and I wish you health and resilience in these trying times,
Beth Janson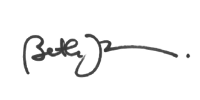 CEO, The Academy of Canadian Cinema & Television
---
Un message de l'Académie à propos des lauréats des prix Écrans canadiens 2020
Chers amis,
Nous nous trouvons en plein cœur de ce qui aurait pu être « la Semaine du Canada à l'écran ». Comme la majorité des Canadiens qui sont confinés, nous travaillons à domicile les yeux rivés sur nos divers écrans pour connaître l'évolution de la pandémie COVID-19.
Après avoir pris la décision d'annuler l'évènement le 12 mars dernier, tous les paliers du gouvernement canadien continuent de souligner la gravité de la pandémie et l'importance d'#AplatirlaCourbe. En cette période d'incertitude, nous pensons qu'il est juste de reporter l'annonce des lauréats des prix Écrans canadiens 2020. Nous demeurons déterminés à célébrer les nommés et les lauréats des prix spéciaux, ce que nous ferons lorsque le moment opportun sera venu.
Le COVID-19 et les mesures de distanciation sociale ont provoqué un changement majeur de toutes les habitudes de travail y compris celles de la communauté artistique. Parmi de nombreuses autres annulations et reports, la production télévisuelle et cinématographique s'est arrêtée, laissant de nombreux membres de notre industrie faire face à un avenir incertain. Si vous avez besoin de soutien, il existe des ressources disponibles comme l'AFC ou le Fondation des artistes de l'UDA, qui fournissent une aide financière d'urgence aux artistes.
L'Académie planifie plusieurs activités et programmes virtuels pour ses membres. Nous vous informerons de la progression de ceux-ci bientôt.
Merci de votre soutien, et je vous souhaite santé et résilience en cette période difficile,
Beth Janson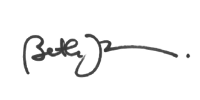 Chef de la direction, Académie canadienne du cinéma et de la télévision